May 10, 2023
2023 NAB Federal Budget Live Digital Event
Our economists stayed up all night so they could break down the Federal Budget for Australian businesses. Watch their take.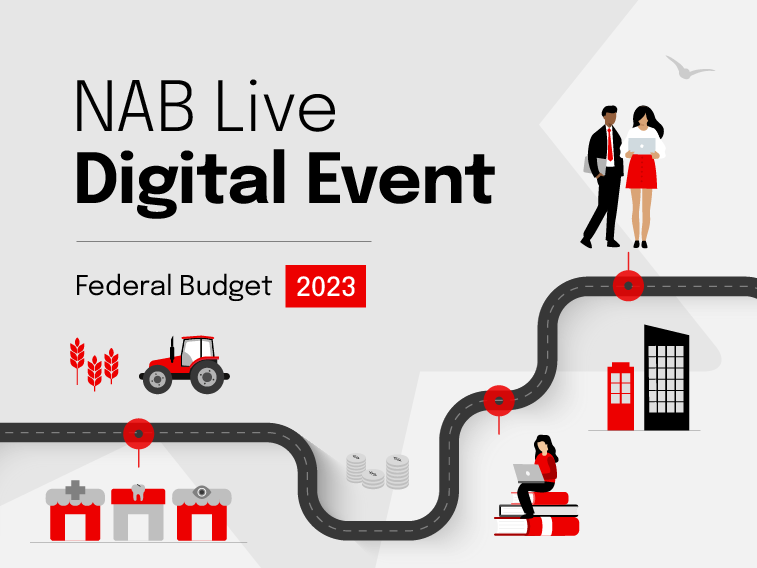 Our panel of NAB and industry experts delved into the Federal Budget and delivered the analysis, insights and key impacts on the all the headline announcements.
Follow the discussion and find out what the budget means for you and your business.
Meet the panel:
Alan Oster, NAB Group Chief Economist
Julie Rynski, Executive – NAB Business Metro & Specialised
Khan Horne, Executive – NAB Regional and Agribusiness
Ana Marinkovic, Executive – NAB Business Direct and Small Business
Sally Auld – Chief Investment Officer at JBWere