January 27, 2022
NAB Future Farmers proposition to open farm ownership pathways
NAB has today launched its Future Farmers proposition to help the next generation of farmers purchase or lease their first farm by providing tailored solutions.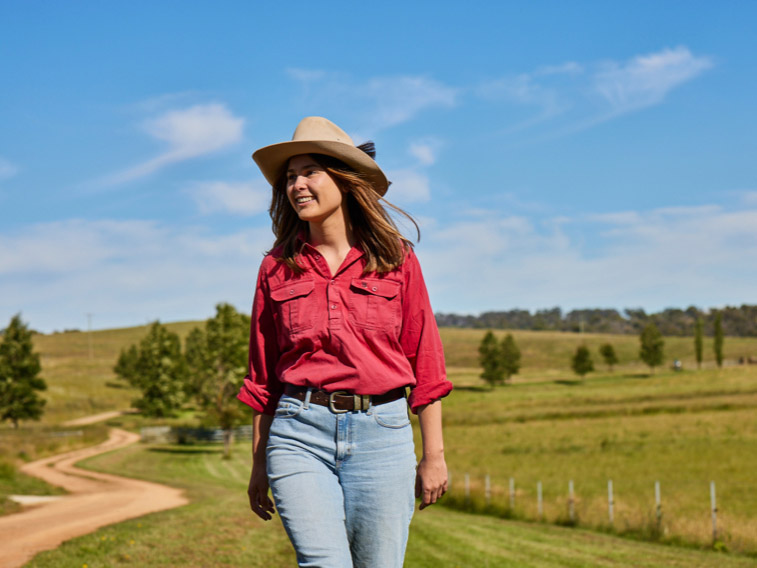 With farm consolidation and increasing rural property values creating high barriers to entry to farm ownership for many people, NAB has moved to address a key challenge facing Australia's agriculture sector.
Since 1990, the average number of farms under $500,000 has decreased by 54%, while the average value of farms, including land and fixed improvements, has increased by over 220%, according to AgSurf data from the Australian Bureau of Agricultural and Resource Economics and Sciences (ABARES).
NAB Executive Regional and Agribusiness, Julie Rynski, said NAB Future Farmers was established to help first-time farmers on the road to farm ownership and build stock numbers, acquire equipment, and boost financial management skills.
"Many people trying to buy or lease their first farm will potentially face difficulty in securing the standard deposit or equity required to establish their businesses, and often the market moves more quickly than they can save," Ms Rynski said.
"The NAB Future Farmers proposition provides more flexible loan structures including potential for reduced equity requirements and a longer repayment period, on a case-by-case basis.
"NAB is taking a longer-term view of the lending application. First-time farmers will have a dedicated and specialised local Agribusiness banker who will be assigned to help with the right support and banking services.
"Successful applicants will have access to online business planning tips, tools and calculators to help with business establishment and management, and build financial literacy.
"Given the importance of good financial management in running a profitable farm, NAB is working with global cloud-based accounting platform, Xero and farm financial management software company Figured, to provide access to accounting and farm financial tools to help first-time farmers get clarity on their farm finances."
Young farmers wanting to start their businesses without financial support from parents or a head start as part of a family succession plan are looking to alternate pathways to get their businesses up and running.
"Many first-time farmers are finding different ways to build their experience in farm management and financial management. They are also finding different paths to achieve farm ownership such as leasing land to build stock numbers and experience before purchasing," Ms Rynski said.
"Things like leasing or share farming are often important and useful stepping stones to farm ownership and we think it's important to take an holistic view of a business when we work with first-time farmers."
Click here for more information about NAB Future Farmers or speak to a local Agribusiness banker.