NAB Online Retail Sales Index, Monthly Update – February 2019
It appears that broader weakness in retail is flowing through to online.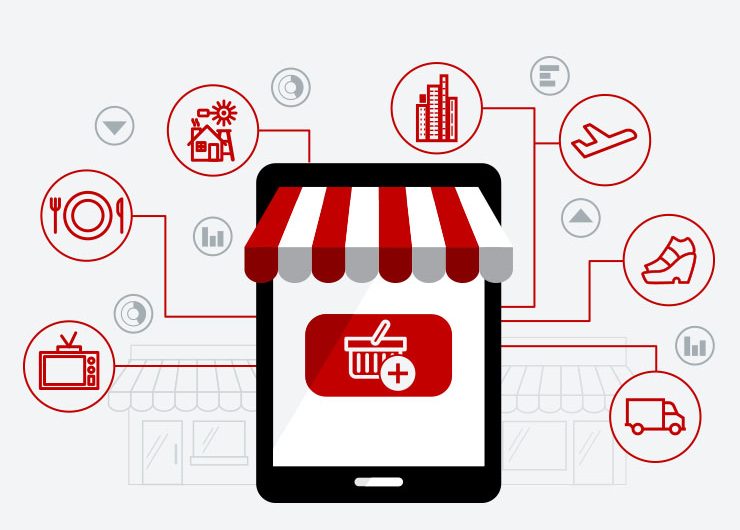 We have made some significant changes to the NAB online series (for more details see Appendix). Importantly, we have merged SME and Corporate Online into a single index, and provide more detail by region and industry on a monthly basis.
On that basis, the NAB Online Retail Sales Index contracted -3.4% in February on a month-on-month, seasonally adjusted basis. While the January result was revised up to near flat (was -0.5% mom, s.a.), the February result is the lowest recorded for online retail.
In year-on-year terms the NAB Online Retail Sales Index was barely positive, up 0.5% (y/y, s.a. ) in February, also the lowest result in the series history.
All categories recorded a month-on-month decline in sales, with the largest contraction in the largest sales category, Homewares and appliances (-4.5% mom, s.a.). Year-on-year growth is positive for four of the eight NAB Online Retail Sales Index industry groupings. While Department and variety stores remains the fastest growing category in year on year terms (22.0% y/y), it was the fourth worst performing category in month on month terms. For more detail, see Charts 3, 5, 7 & 8 below.
In year-on-year terms, Victoria (+3.8) and New South Wales (+2.3) were the only two states to record growth. Year-on-year sales growth in Queensland was almost flat (-0.2%), while WA, which had been growing rapidly over the past few months, contracted in February (-8.2%).
At -2.7%, Domestic online retailers performed better in month-on-month terms relative to International competitors (-5.3 mom, s.a.). See charts 13 and 14, and table 3 for category growth and share.
The NAB Online Retail Sales Index continued to outpace the ABS measure of retail sales (8.2% y/y versus 2.7% y/y in January). However, given the low result for NORSI, this is unlikely to be the case with ABS February data.
We estimate that in the 12 months to February, Australians spent $28.92 billion on online retail, a level that is equivalent to around 9.0% of the traditional bricks and mortar retail sector (which totalled around $321.54 billion in the year to January 2019 according to the Australian Bureau of Statistics).
For further details, please see the NAB Online Retail Sales Index – February 2019