NAB Quarterly Australian Residential Property Survey: Q1 2017
Australian housing market sentiment jumped to a 3-year high in the first quarter of 2017.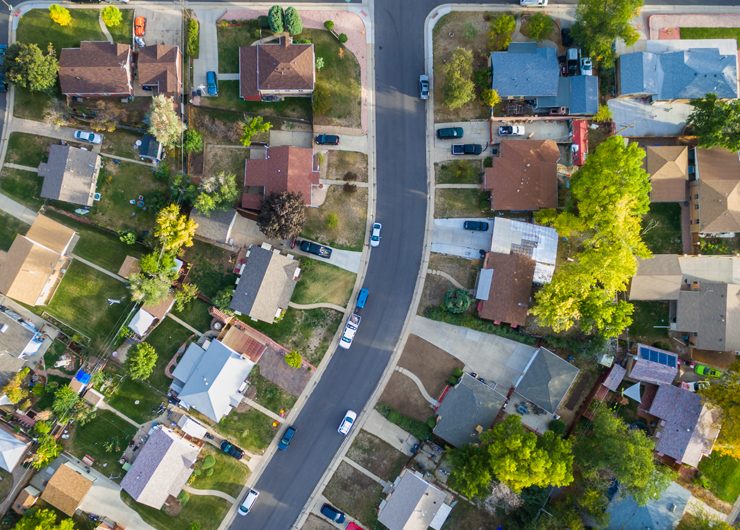 The NAB Residential Property Index rose +16 to +31 supported by more positive expectations for house price and rental growth.
According to NAB Group Chief Economist Alan Oster, "The latest results paint a picture of a very resilient market and came despite ongoing concerns about housing affordability, supply, the labour market, persistent warnings of a correction and speculation of more official measures to reign in lending to housing."
Market sentiment improved to survey high levels in NSW (+58) and Victoria (+58), and remain highest in the country.
But there were also encouraging gains in other states.
"Large gains were reported in SA/NT (+42) along with modest gains in Queensland (+13). Sentiment is still negative in WA (-43) but has improved appreciably from survey low levels reported in the last survey" said Mr Oster.
Overall confidence levels have also lifted, with the Index now expected to rise to +38 in the next year (from +30) and to +40 in two years' time (from +33).
"Confidence improved most in the under-performing markets of Queensland and SA/NT. NSW and Victoria also remain very upbeat, but WA continues to languish" said Mr Oster.
On average, surveyed property experts have lifted their price expectations to 1.8% in the next year (from 1.2%) and 2.0% in two years' time (from 1.3%).
"Expectations have been revised up in all states except WA (unchanged), with Queensland and SA/NT expected to out-perform" said Mr Oster.
The latest NAB survey suggests that the share of foreign buyers in Australian housing markets was largely unchanged in both new and established property markets in the March quarter.
Foreign buyers accounted for an estimated 10.8% of all new property sales nationally (10.9% in Q4'16) and 7.2% of all established property sales (7.6% in Q4'16).
"But property experts observed a noticeable decline in foreign buyers of new property in Victoria to around 14% from over 19% in final quarter of 2016" said Mr Oster.
NAB's forecasts on residential prices
NAB Economics is forecasting house price growth of 7.2% (previously 3.4%) in 2017, while unit prices are forecast to increase 6.8% (was -0.8%). But the market is expected to cool from late-2017, resulting in more modest growth of 4.3% for detached houses and -0.4% for units in 2018.
According to NAB Group Chief Economist Alan Oster "Solid market sentiment in the NAB Survey and better than expected price gains so far this year have prompted us to revise up our 2017 forecasts. But tighter credit and prudential conditions, large additions to the apartment stock and limitations from subdued wages growth and deteriorating affordability should see markets cool into 2018".
By capital city, house price growth is forecast to remain strongest along the eastern seaboard in 2017, consistent with outcomes in the NAB Residential Property Survey and a relatively solid outlook for their local economies.
Sydney (10.5%) and Melbourne (10.8%) will both see solid, albeit slightly slower, growth in prices. Brisbane (1.0%), Adelaide (1.9%) and Hobart (6.7%) will cool also, while Perth will remain very weak as house prices decline by another 3.4% – although the pace of decline is expected to ease.
These trends will broadly continue into 2018, with growth in Sydney (4.9%) and Melbourne (5.5%) returning to more sustainable levels.
Apartment prices are expected to continue their trend of under-performance, relative to detached houses, reflecting the heightened supply concerns in the market.
The timing of when new supply will come online and the willingness of potential buyers to shift their preferences towards these types of dwelling, however, adds to the uncertainty around the outlook.
Sydney units are forecast to do relatively well, while Perth units are forecast to decline again in 2017 and both Melbourne and Brisbane are expected to dip into negative territory in 2018.
About 250 property professionals participated in the Q1 2017 survey.
For further information, please see the attached document:
NAB Quarterly Australian Residential Property Survey: Q1 2017 (PDF, 22kB)
More from NAB