NAB Rural Commodities Wrap: October 2018
The NAB Rural Commodities Index rose 6.5% in September, recording the biggest monthly gain since December 2010.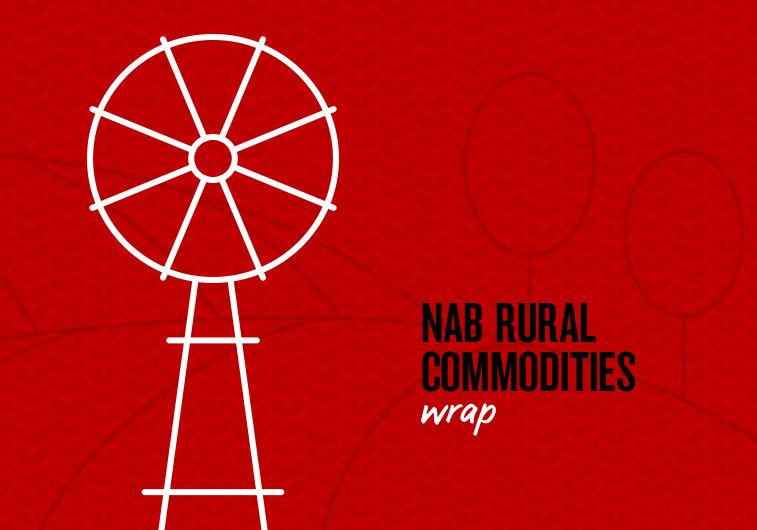 With concerns about the state of the winter crop growing, ASX wheat jumped 22.8% to average $430/t in September. Cattle prices also lifted, with EYCI up 6.1%. The index tracks 28 commodities weighted by the relative size of each commodity in the Australian agricultural sector.
Looking ahead, the progress of the season will be a major influence on agricultural prices, especially how detached some commodities have become from global benchmarks. Domestic grain premiums are banking on extremely tight eastern Australian supply and limited eastern Australian export. While this looks likely given the poor state of the winter crop, another key question will be the capacity of livestock producers to absorb feed costs through a drought. Lamb prices shot up in late August, but have now given up most of these gains. The NTLI now stands at 697c/kg, not much above its level at the same time last year.
Summer crops benefitted in good rains in New South Wales and southern Queensland over the two weeks and hay supply should be stronger given so much of the winter crop has already been cut for hay.
We have cut our AUD forecast and now see the AUD as a 70-75c currency. Our Q4 2018 has been cut to 71c (down from 75c).
This month marks the introduction of a slimmer Rural Commodities Wrap, with regular in-focus reports to follow later in the month.
For further details, please download the below report: