September 4, 2017
School rules: How a new process boosted efficiency
Transforming your payments system doesn't have to hurt and can in fact save time and increase efficiency, as Perth's Wesley College found out.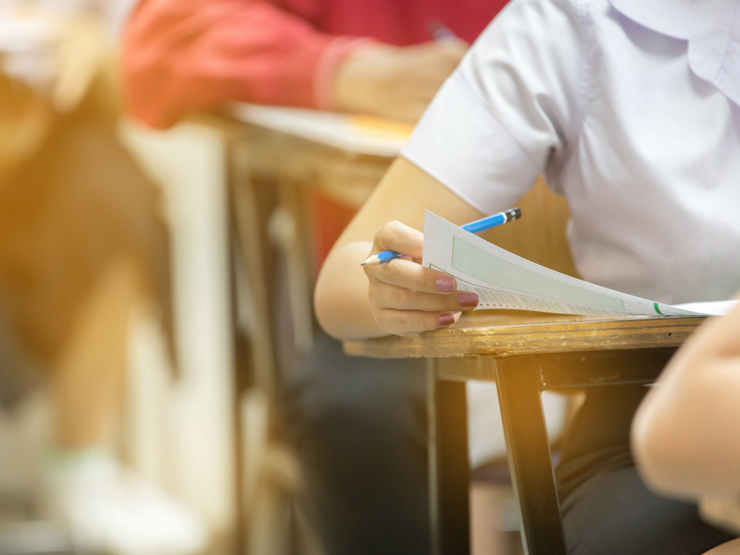 Process efficiency is about more than its quantitative outcome; it's about the people it impacts as well. This article looks at how one school, Perth's Wesley College, streamlined its fee collection process, together with its overall banking arrangement. The transformation was surprisingly pain-free and the results a win-win for everyone.
Like most businesses, independent schools are always looking for ways to improve their processes and increase efficiency. Wesley College in South Perth is no different in this regard.
Where schools can differ is that the size of the 'business', in terms of student numbers, tends not to vary greatly from year to year. Nevertheless, capacity still needs to grow.
Wesley College Director of Finance Geoff Searle explains: "The requirement to do more is always there – whether it's a requirement to produce more information, respond to increased compliance obligations or occasionally take on roles from other areas. Increasing capacity is how we can achieve this."
Improving the process
The focus of Wesley College's most recent efficiency upgrade was its system for credit card payments via its online portal. These payments are now batched together and processed to parent accounts in much the same way as BPAY payments, so that the transactions no longer have to be processed individually.
Although the College had initial concerns about the transition process – implementing any new process can have its hiccups after all – Searle is pleased to report it was a "relatively pain-free exercise". He credits NAB's Implementation Team, which was involved from the very start of the process, with helping to make the transition as easy as possible. That included being on hand until the new system was up and running to everyone's satisfaction.
At the same time as implementing the new credit card payments system, the College moved all its banking products to one integrated solution with NAB. This includes balance transfers: daily sweeps of accounts that, automatically at the end of each day, transfer any amounts over a predetermined balance into a higher interest earning account.
A win-win
So what have the results been for the school community?
From a staff perspective, the new credit card payment processing system significantly reduces the number of transactions that need to be keyed in, freeing up staff time for more productive tasks.
From a parent perspective, the NAB/Synergetic arrangement means they have an easy-to-use portal for the payment of fees. Parents do incur the merchant fee for credit card payments but have been quick to adopt the new payment system – convenience is, unsurprisingly, highly valued.
Overall, Wesley College's Searle considers the exercise to have been a great success: "Our goals, in terms of increasing the capacity of the finance area, were achieved. I've been at the College for ver five years, and staffing in the finance area has reduced over this time despite increased student numbers, increased compliance requirements, and increased complexity of the environment generally."
Achieving more with fewer staff is certainly impressive. For other schools looking at ways to improve their finance department capacity, Searle suggests they start by looking at their current banking arrangements, particularly if they have a number of different accounts with a range of banks, and considering the implications in terms of rates, costs and productivity. When it comes to choosing a bank to work with, says Searle, it's vital that the bank has a real understanding of how schools work, and what banking services and products are likely to be of greatest benefit.
Taking the time to find the right bank and the right relationship pays off.