Sign of the times: How law firms are adapting to COVID
Law firms are keeping their heads above water for now. But do they have what it takes to survive in the long term?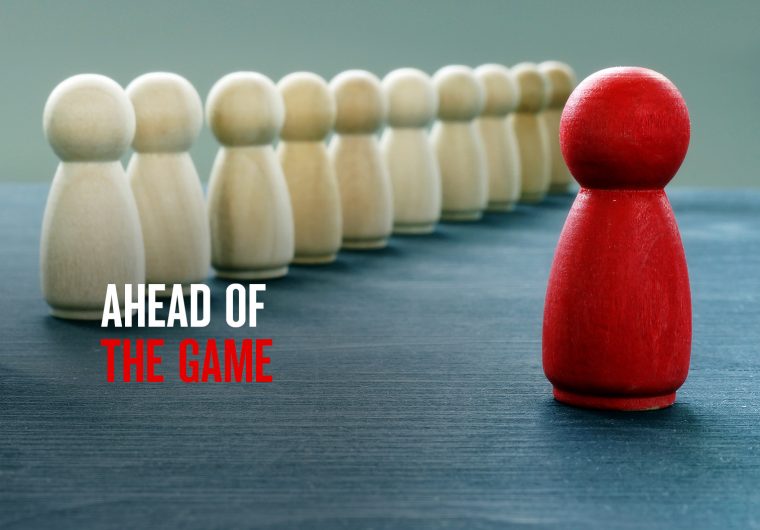 Australia's smaller law firms may be keeping their heads above water for the time being – but there's no room for complacency, as many are ably demonstrating.
Will COVID-19 – and the financial challenges it's wrought – drive Australia's legal sector to reformulate its business model?
The answer at first glance, at least when it comes to mid-sized law firms, appears to be no – mainly because they seem to have avoided the worst of the crisis. NAB provides banking support to many of these firms and a large number say they are managing for now. Despite an initial dip, they report their work volume is at, or near, pre-COVID levels.
However, that doesn't take account of the long-term picture. As NAB Customer Executive Kate Galvin notes: "It's too early to call at this stage. But given the size of the economic dislocation, it seems inevitable it will impact all areas of our society at some point, including lawyers."
Changing with the times
In any case, a closer look indicates that many mid-size law firms are adapting their business models anyway – the more proactive, nimble operations pivoting to ensure they remain on the front foot for what's to come.
Take business advice, for example. While still in demand, its nature is changing. One NAB client has responded to this by expanding into insolvency, putting on a whole new team in preparation for harder times ahead.
It's a similar story for family law. A NAB client with such a practice has pivoted to specialise in divorce and is working on an app in this space.
Meanwhile, a tenuous economy is encouraging firms to protect their income in other ways. Many of NAB's law clients are now seeking upfront payments in response to heightened counterparty liquidity risk and non-payment of fees. Then there are the firms that have taken the opportunity to reduce their fixed costs by downsizing office space as staff continue to work from home.
Under pressure
Of course, there are law firms that were reimagining their business offering before COVID. For example, one NAB client with a traditional focus on commercial and retail law recently began to offer conveyancing through a mobile app created with a real estate client.
Certainly, being proactive and responsive to changing circumstances will remain critical beyond the current pandemic – as NAB's Australian Legal Services Industry Survey demonstrated in 2019. Based on the views of 70 legal services providers and more than 750 SMEs across the country, its findings highlighted the changing needs of SME clients and how law firms were responding. The inevitable conclusion was that firms which failed to adapt would be vulnerable in the longer term.
Consider the fact that the number of private law firms jumped more than 75 per cent – from 10,632 in 2011 to 18,748 in 2018 – according to the Law Society of New South Wales. While this could be in response to increased demand at the time, there's no doubt that competition is up and law firms are under more pressure than ever to modernise their offering and fend off disruptors.
For instance, NAB's survey showed that SMEs were much more likely to view the big accounting firms as better placed to offer them complex and diversified advice about their whole business. The findings were also favourable for 'NewLaw' firms – those that have embraced the latest technology to simplify their practices and lower their costs.
As economic conditions become more challenging, such cheaper offerings are likely to become even more attractive. There's also the risk that small to mid-sized firms will come under pressure from sole practitioners and large firms as both opt to branch out from their areas of expertise to survive in the short-term.
Hammer to fall
The problem is, SMEs are quite prepared to switch lawyers if necessary. NAB's survey found that over one in three SMEs (37 per cent) had changed their lawyer in the past five years. Add this to the fact that over one in four SMEs (26 per cent) said their provider didn't understand their business and it's clear that knowing your clients and responding to their new reality is essential.
For many SMEs, that new reality calls for proactive legal advice that can help to mitigate business risk. "Essentially they want a one-stop shop," Galvin explains.
This is in stark contrast to smaller firms' traditional offering, which tended to focus on one speciality, say, conveyancing. Yet NAB bankers are seeing several law clients offering a wider range of legal services, particularly in light of the current challenges.
"Clearly those firms that will do well through the pandemic – and continue to prosper going forward – are those that are nimble and proactive," Galvin says. "They are the firms that are talking to their customers regularly to understand how their legal needs are changing and how they can best help."
Meeting the future head on
NAB wants to support its law firm clients so they, in turn, can support their clients. By offering them the expertise of its Professional Services team, they can access bankers who understand them – their niche areas and their industry as a whole.
While many law firms haven't required NAB's COVID-19 support package at this stage, those that may in the future can be reassured it's ready for them to access – to help stabilise and grow their business so it can survive and even thrive in today's challenging conditions.