The Stella Prize: 2018 shortlist announced
In a year in which women have united around the world to speak out in favour of women's rights and equality, NAB is proud to again support the Stella Prize, celebrating female authors and recognising excellence achieved by women in literature.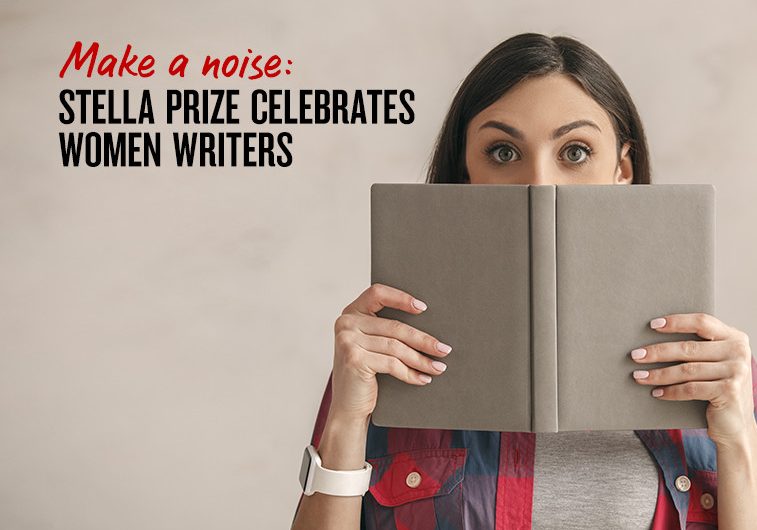 This is the third year NAB has supported the award, which reinforces its commitment to women in literature and the creative community.
"At NAB we're passionate about women realising their full potential," says Leigh O'Neill, NAB Executive General Manager of NAB Small Business. "It's very empowering, and the movement involving women finding their voices and sharing their stories is an important part of that. It's a stepping stone towards women being able to demand equality, transparency and unlimited opportunity – both in business and in life as a whole. The Stella Prize, encouraging women in their literary ambitions, is a positive step towards greater recognition of their incredible and equal talent."
The Stella Prize's Executive Director Aviva Tuffield says she's passionate about the cultural impact of recognising excellence in women's literature.
"Reading lists are devised with an awareness of the books receiving attention and winning prizes," she says, "so it's important that women are recognised. This has wider ramifications in our culture: it sends messages to children about whose voices, stories and experiences are most significant. The books we read – and who writes them – shape our ideas and views about who we are, what we can be, and the choices available to us."
Penny for your thoughts
Australia's history of women in literacy was spurred on by a rising women's movement in the 1890s, in which female authors and literary works began to discuss women's relevance outside the home, in relationships and in politics.
From the 1890s onwards, female writers and feminist subject matter began to emerge in journals such as Woman's Voice, which was dedicated to the suffrage movement. Books authored by women featuring key female characters outside the domestic environment were also published at the time, such as Lilian Turner's An Australian Lassie, 1903.
In little more than a century since these early publications, Australian female authors have flourished. With the Stella Prize, they are now being recognised for their value to society and impact on readers.
"We have now delivered five Stella prizes and have had much impact," Tuffield says. "Not least we've promoted and rewarded 50 longlistees, 30 shortlistees and five winners, distributed more than $300,000 in prize money and today we see women becoming more prominent on literary prize shortlists and as winners. For example, since Stella arrived, the Miles Franklin Literary Award has been won four times by women in five years."
A forum for creative discussion
Supporting the arts makes broader society more evolved by fostering deeper discussions and open-minded thinking. When creative expression isn't defined by gender, and when achievement in business is equally celebrated, society will have stepped forward.
"At NAB, we understand that success is not defined by gender – creativity and innovation are within us all," says O'Neill. "As the bank that backs businesses in moments that matter, we're passionate about ensuring that both female and male talent are rewarded and celebrated no matter where we find it – in the pages of a novel, in an art gallery, running a coffee shop or developing the next app."
NAB plans to create a forum for discussions on literature, women in literature, gender equality, and philanthropy for the NAB community.
"We're proud to sponsor the Stella Prize in celebrating Australia's female authors and we congratulate them all on their achievements," O'Neill says.
Support from NAB for the Stella Prize is having a profound impact on women writers, Tuffield adds.
"NAB's sponsoring of the prize money of $50,000 is essential to us having the biggest impact we can, to be taken seriously and to really change writers' lives," Tuffield says. "This support enables us to draw attention to the wonderful books by women published each year, not just the winner, but also the books on Stella's longlists and shortlists, helping us provide role models for emerging women writers and schoolgirls, and helping women build sustainable writing careers."
About the Stella Prize
Now in its sixth year, the Stella Prize is a major literary award celebrating Australian women's writing. Named after an iconic female Australian author – Stella Maria Sarah 'Miles' Franklin – it was awarded for the first time in 2013.
Including both non-fiction and fiction books by Australian women, the Stella Prize seeks to recognise and celebrate female Australian writers' contribution to literature and aims to attract more readers to books by women, increasing sales, challenging stereotypes and helping girls find their voice.
The winner receives a $50,000 prize, affording them financial assistance to spend more time writing.
The annual Stella Count tracks the number of books by men and women reviewed across major newspapers and literary magazine
The 2018 Stella Prize shortlist
The Enlightenment of the Greengage Tree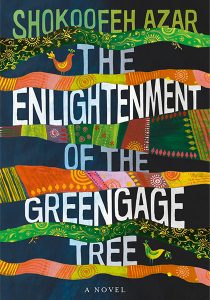 By Shokoofeh Azar · Fiction · Wild Dingo Press
Set in Iran after the Islamic Revolution in 1979, the book follows the life of Azar, a refugee at the heart of a family in a post-revolutionary world. From the judges: "It's a stunning meditation on grief and loss in the life of a family and a society."
Terra Nullius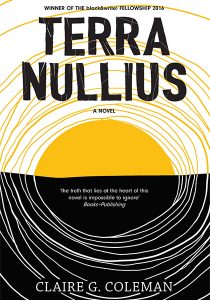 By Claire G. Coleman · Fiction · Hachette Australia
From a distinctive new Australian Aboriginal voice, Terra Nullius is a moving tale of Australia's colonial history from a new perspective. From the judges: "Beginning with a tale of flight and pursuit… with an unflagging energy… an arresting and original novel that addresses the legacy of Australia's violent colonial history."
The Life to Come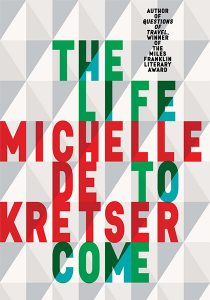 By Michelle de Kretser · Fiction · Allen & Unwin
The Life to Come explores the "physical and psychological" aspects of Sydney, Paris and Sri Lanka around a central character who significantly affects people with her words. From the judges: "De Kretser asks deep questions about responsibility: to ourselves, to each other and to our national identity."
An Uncertain Grace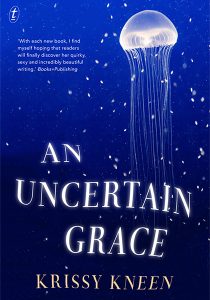 By Krissy Kneen · Fiction · Text Publishing
From a former student a university lecturer receives a virtual reality bodysuit that immerses him in her experience of their past sexual relationship. From the judges: "A meditation on the meaning and constraints of embodiment and the concept of gender in a futuristic world that has rendered these realities fluid and changeable."
The Fish Girl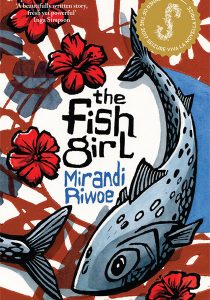 By Mirandi Riwoe · Novella · Seizure
The Fish Girl is the story of an Indonesian girl who moves from a small fishing village to work in the house of a Dutch merchant. From the judges: "Demonstrating mastery in economical storytelling, The Fish Girl is an immersive and deeply affecting literary gem from a powerful emerging voice in Australian fiction."
Tracker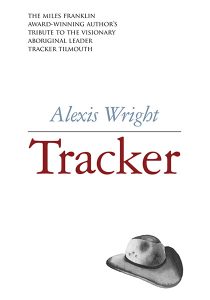 By Alexis Wright · Non-fiction · Giramondo
A memoir of charismatic Aboriginal leader, political thinker and entrepreneur Tracker Tilmouth, who died in Darwin in 2015 at the age of 62. From the judges: "This unique, majestic biography has been composed by Wright from interviews with family, friends, foes and Tilmouth himself. It is one man's story told by many voices, almost operatic in scale."