Strategic alliances and partnering in Asia
You may have reached a point where you've decided to explore alternatives to exporting alone to Asian markets. Forming a strategic alliance with another business of similar size and market presence can often be mutually beneficial. It's important to understand how these kinds of partnerships work – and what the benefits are for your business.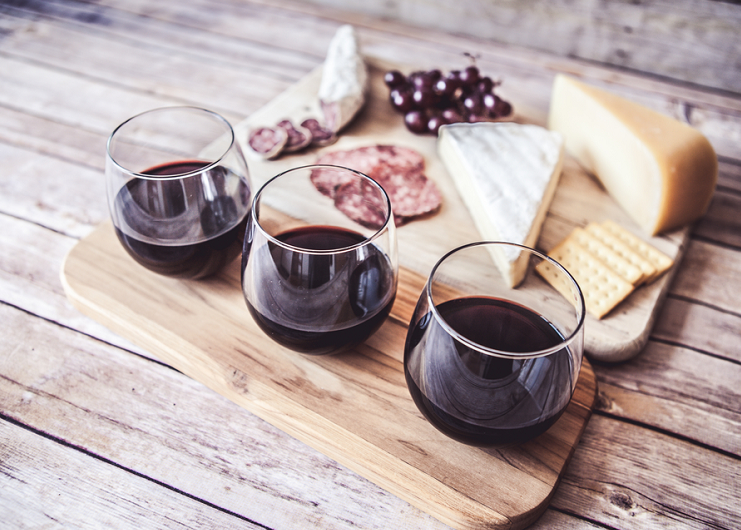 How forming alliances can help you reach your exporting goals
Going it alone means doing all the work and paying all the costs on your own. By partnering with another party, you may be able to:
Split the responsibilities – for example, if you export fruit to Hong Kong, you might be able to find a Cantonese fruit producing company that will deal with the logistics of getting your fruit to market in exchange for a suitable fee.
Tap into additional knowledge and talents – as an example, you might export seafood to Japan and form an alliance with a seafood processing business that fillets all parts of the fish to perfection.
Become a stronger player – share your profits with your partner, but double your strengths to sell your offerings more effectively on the ground.
More easily keep in line with local rules and regulations – having a partner based in your chosen export market will help in dealing with the local market conditions.
Reduce your costs – as an example, if you begin exporting beef to South Korea, can you find another Australian business that exports crocodile meat to South Korea and share distribution or sales costs?
What exactly is a strategic alliance?
A strategic alliance is when you and your partner work together towards a common exporting goal – pooling your resources, skills and even capital for mutual gain. For example, your business might export wine to China and you decide to partner up with an Australian cheese exporter with the aim of selling both products together – to be complimentary.
A strategic alliance like this is a type of cooperative agreement involving two partners who work together to achieve their mutually beneficial objectives.
When to form a strategic alliance
In some cases, you have no choice other than to form a strategic alliance with a local partner. For example, some countries (such as Indonesia) limit foreign investment in some sectors and don't allow it in others.
If you want to enter an Asian export market and your business falls under certain limitations, you'll need to form a strategic alliance with a local partner.
Even if foreign ownership isn't limited, you may find it beneficial to form a strategic alliance with a local business in order to take advantage of its existing distribution network, supplier relationships, brand reputation and customer base.
Take a look at Austrade's information on export strategies – plus the useful website links to export planning and strategy.
Advantages of strategic alliances in Asia
Make sure you understand exactly what's at stake before entering into any strategic alliance. There are plenty of benefits to forming a partnership when exporting to Asia, like:
Speeding up your entry into a new market.
Strengthening a position you already hold – and increasing sales.
Gaining new skills and technology.
Sharing costs and resources.
Gaining greater knowledge of international customs and culture.
Challenges of strategic alliances in Asia
As with any partnership, there are risks involved. When it comes to exporting alliances, loss of control over important issues such as costs can be a factor. Other disadvantages of partnering up in Asian markets include:
Gaining a combined reputation – which could potentially be a positive, though you might also get negative attention by association. For instance, if the Australian pub chain you're aligned with in Asia has hygiene issues, sales of your craft beer might fall.
Liability – depending on the country and the industry in Asia, it's vital you find out if you could be held liable for your partner's actions should something go wrong.
Uneven benefits – put a tracking system in place to analyse whether your business, or your partner's, is benefiting most.
How to create a successful alliance
If you're confident that the pros outweigh the cons, you'll want to take steps to ensure a successful alliance. You'll need to find the right partners and develop a clear, written agreement that spells out each party's roles and responsibilities.
Where to look for partners
You might be surprised to find out that your competitors could be some of the best allies for your business – especially if they can help you gain a market share in your target Asian market.
The types of partners you could link up with include:
Australian businesses also exporting from Australia to your target market.
Australian businesses already established in your overseas target country.
Businesses whose country of origin is your target market. For example, if you're exporting food products to Taiwan you could search for a Taiwanese partner in the same industry.
It's important to seek out those companies which share your business' ethics – and that both you and your partner are clear about expectations and outcomes. Maintaining open and strong communication is essential.
See NAB's International and domestic trade finance options to help finance your export partnership.
Get it in writing
So, you've found the perfect partner, done your due diligence, and both parties agree that the alliance is an excellent fit. As confident as you may be that your partner shares your ethics, objectives and expectations, you'll want to formalise your alliance in writing.
Though you might not be forming a separate business entity, it's in both parties' best interests to be crystal clear about:
Scope and duration of the strategic alliance.
Roles and responsibilities – along with dividing costs.
Goals and objectives – of both your business and your partner.
Impact of foreign currency fluctuations and inflation.
Terminating the strategic alliance and dispute resolution.
Next steps
Have a look at the international banking solutions at NAB.
Get in touch with your local industry association and chamber of commerce to help find an ideal partner to work with.
Identify any existing partnerships and approach them if you believe you can add value to the partnership.
Contact a NAB business banker to discuss any finance you need to partner in Asia.
Disclaimer
Any advice contained above has been prepared without taking into account your objectives, financial situation or needs. Before acting on any advice, NAB recommends that you consider whether it is appropriate for your circumstances and that you review the relevant Product Disclosure Statement, Terms and Conditions or Financial Services Guide.
© National Australia Bank Limited ABN 12 004 044 937 AFSL and Australian Credit Licence 230686.