Sustainable Finance Update: February 2022
A look at what's been happening in the sustainable finance market in Australia and abroad.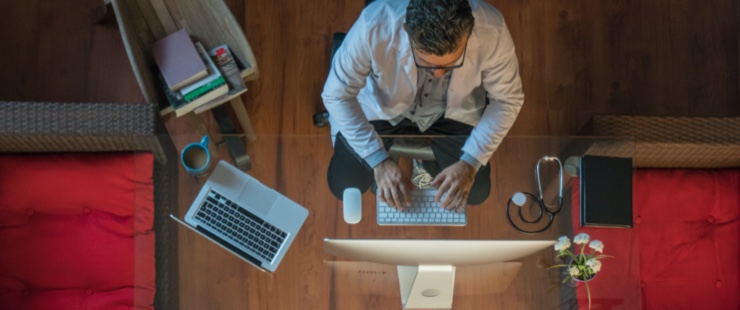 Investor & Market News
New Zealand announces issuance of sovereign green bond
New Zealand Debt Management (NZDM) has announced work to support the first sovereign green bond issuance for New Zealand. Details are to be announced in mid-2022 followed by expected issuance in late 2022.
BNZ has been appointed Joint Structuring Advisor for the green bond programme.
2021 Global 100 Most Sustainable Companies Index
The Index, compiled annually by Corporate Knights, ranks more than 8000 companies on how their operations, revenues and investments generate positive social or environmental impacts.
NAB has ranked fourth globally amongst financial peers and 44th across all industries in the world.
EU Taxonomy now covers certain gas and nuclear activities
The EU Taxonomy is a classification of environmentally sustainable economic activities established to guide private investment with the aim to achieve climate neutrality in the European Union (EU).
The European Commission has introduced conditions under which certain nuclear and gas activities can be added as transitional activities, alongside the necessary disclosure requirements for businesses in this sector.
Biden launches Federal Sustainability Plan for the United States
United States President Joe Biden has signed an executive order to make the federal government carbon-neutral by 2050, aiming for a 65% reduction in greenhouse gas emissions by 2030.
It directs government buildings to use 100% carbon pollution-free electricity by 2030, an all-electric fleet of cars and trucks by 2035, and federal contracts for goods and services be carbon-free by 2050.
ESMA launches Call for Evidence on ESG ratings
The European Securities and Markets Authority (ESMA) has launched a Call for Evidence on ESG ratings to understand the size, structure, resourcing, revenues, and product offerings of the different ESG rating providers operating in the EU.
The Call for Evidence will complement the European Commission's consultation to seek stakeholder views on the use of ESG ratings by market participants and the functioning and dynamics of the market.
Moody's Investor Service: 'slow adoption of carbon pricing leaves Asia Pacific region vulnerable to cross-border taxes'
Research conducted by Moody's finds that Asian economies will be slower to adopt carbon pricing as a tool to encourage the reduction of emissions compared to other export markets.
Consequently, Asian economies are likely to face additional levies with negative effects on trade activity, particularly for carbon-intensive exports.
Greece to issue first green bond in 2022
Greece has announced plans to issue its first green bond in the second half of 2022, as part of its plan to raise EUR12bn.
The announcement follows COP26 as Greece steps ups its ambition to contribute towards global efforts for a green transition.
India plans sovereign green bond debut
The green bond will be part of the government's borrowings in fiscal 2022-23 and will be used to fund green infrastructure projects.
The news follows Indian Prime Minister Narendra Modi's announcement that India will aim to be net-zero by 2070 at COP26.
World Economic Forum publishes Global Risks Report 2022
The Global Risks Report series tracks global risks perception among risk experts and world leaders in business, government and civil society across categories: economic, environmental, geopolitical, societal and technological.
The 2022 edition finds that environmental risks dominate for both the short and long term as climate action failure is considered the most critical threat to the world.
---
---