October 17, 2022
Talking property: Expert NAB insight on the housing market
Hear NAB's senior economists discuss the trends, data and patterns shaping Australia's property sector.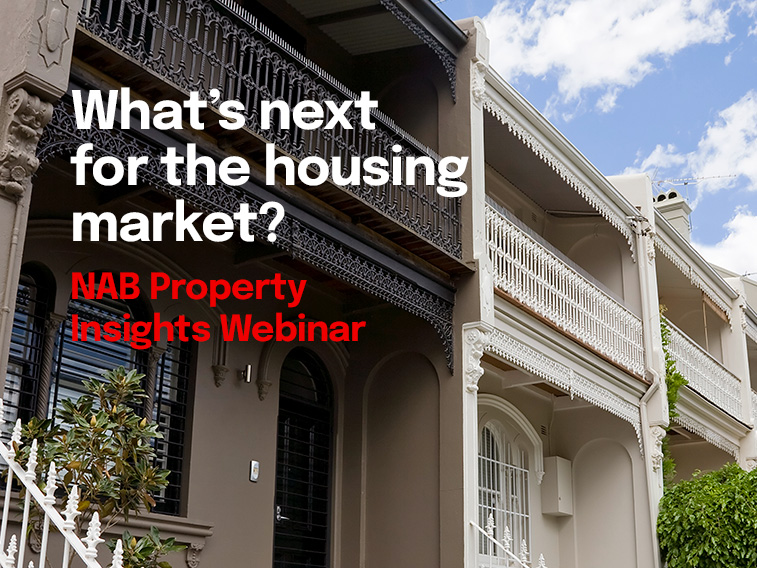 Discover the key trends, patterns and data driving the housing market in this webinar from Dean Pearson, NAB's Head of Behavioural and Industry Economics, and Head of Valuations, Mark Browning. Among other points of discussion, Dean and Mark talk interest rates, confidence levels, who's buying and much more. Find out:
Property hotspots bucking the price drop trend
The key factors behind buyer sentiment
Where consumers are spending
Plus, the key state-by state trends. View the webinar in your state for all the key findings.
NSW
Sydney house values down 6.4% over the year, unit values down 4.8%

Sydney house rents up 9.2% over the year, unit rents up 12.3%

Regional NSW house sales down 26% over the year but above the 5-year average
VIC
Melbourne house values down 4.9% over the year, unit values down 1.6%

Melbourne house rents up 5.5% over the year, unit rents up 13.4%

Regional VIC sales down 7% but still above the 5-year average
QLD
Brisbane house values up 13.5% over the year, unit values up 13.5%

Brisbane house rents up 14% over the year, unit rents up 11.9%

Queensland became a key destination for migration over the past 2 years
WA, SA & NT
Adelaide house values up 19.7% over the year, unit values up 16.2%

Perth house values up 4.3% over the year, unit values up 2.6%

Darwin house values up 6% over the year, unit values up 6.7%