Website celebrates achievements of country women
Are you a female entrepreneur or business owner in a regional area of the country? Then the beStella website could be for you.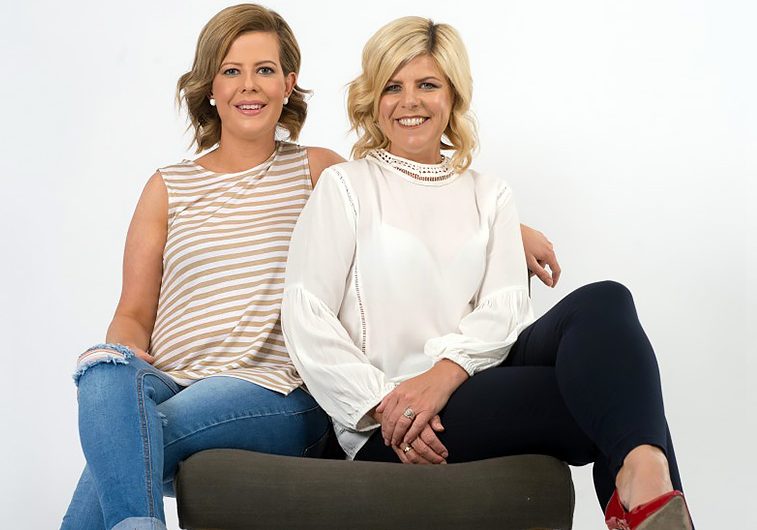 The beStella website focuses on the success stories and learnings of Australia's regional and rural women, helping them to connect, network and learn.
At a crossroads in her career, commercial development coordinator Kendyl Hopley decided to create a blog to connect with other regional women facing similar challenges.
Eighteen months on, beStella, the website Hopley founded, has morphed into an online and real life professional community.
beStella has grown to the point where Hopley has recently joined forces with business partner and early years planner, Alicia O'Brien to help take business further.
beStella provides a platform for rural and regional women to showcase their achievements and offers networking and professional development opportunities for those who live beyond the big smoke. Stories and posts by Hopley, O'Brien and a handful of contributors cover a gamut of topics, from health-related issues to business success stories.
Online and word-of-mouth recommendations have seen the site garner more than 13,000 followers, according to Hopley, most of whom are residents of regional Victoria and aged 25 to 55 years. Their ranks include entrepreneurs, small business owners and women employed by a range of corporations.
Out of the loop
Hopley believes beStella's immediate popularity can be linked to its focus on a neglected demographic.
While 'city chicks' have a myriad of opportunities to develop their skills and meet like-minded contacts, career-focused country women, in her view, enjoy far fewer options.
"I think it's fair to say that we're a bit left out," Hopley says.
"A couple of years ago I'd reached a point in my working life where I wasn't sure what was next and I was looking into  undertaking some courses. I realised there were a lot of opportunities in Melbourne but rurally and regionally there was very little on offer."
"I started looking around at other women, thinking, 'How are they doing it?'. I started talking to women about how they were succeeding, getting an understanding of the challenges and pathways, and I realised it was far from straightforward."
"I began working on the blog as a way to stimulate myself outside of work, and because I wanted to share some of the great stories I'd been hearing about rural and regional women in business and to create more opportunities for this cohort. That's how it started and it's taken off from there."
Networking up a storm
Networking events and seminars hosted by beStella and sponsored by NAB have attracted more than 200 women. Some travel two hours to Bendigo in order to attend.
"Our first event in October 2015 was an evening seminar on leadership," Hopley says. "We were hoping we might get 60 or 80 women along but we ended up with over 200 – it was quite overwhelming but also exciting."
"We have a lot of women asking when the next event is. We try to pick topics we feel women will be interested in and which will provide them with key career takeaways. We've seen a real hunger for that information."
"The feedback we've received is that women are enjoying sharing each others' journeys. We've heard people say, 'I thought I was the only one who felt like that, or 'I was the only one who was doing that in business'."
"It's all positive outcomes we're hearing about, as a result of the honesty and collaboration we've been trying to encourage."
Tackling techno challenges 
Creating a blog-cum-networking group from scratch and using social media to spruik it when you've always been a bit of a technophobe?
It was a great opportunity to learn something new, says Hopley, who admits to being a 'decidedly average' social media user, prior to launching beStella.
"From someone saying, 'You can start a blog tomorrow' to actually doing it, and doing it well, requires a lot of background work," she says.
"I was fortunate to have some girls band around me who had that technological expertise, who were like, 'I'll show you how to do it'."
"Alicia and I have learnt a lot along the way and I'm proud that we've gotten this far, from a standing start and with a small budget. Creating beStella has helped me grow in my day job as well – I've changed roles since it began. I love the buzz of juggling both responsibilities and being busy – it motivates me." 
Where to next? 
Expect to see the beStella brand making its mark beyond the Bendigo region in 2017, according to Hopley.
"We have a plan to roll out some events a bit further afield next year – that's in the pipeline for rural women," she says.
"They've been even more left out than regional women up until now but we think that can change."
Plans to introduce an online membership are also in train.
"beStella has been a real labour of love so far and we hope our activities will continue to go from strength to strength," Hopley says.
More from NAB