Why small changes could be the start of something big
A strategy known as business process improvement – or BPI – could help deliver rapid benefits to your operations. Bill Lang, of Small Business Australia, discusses ways to put it into practice.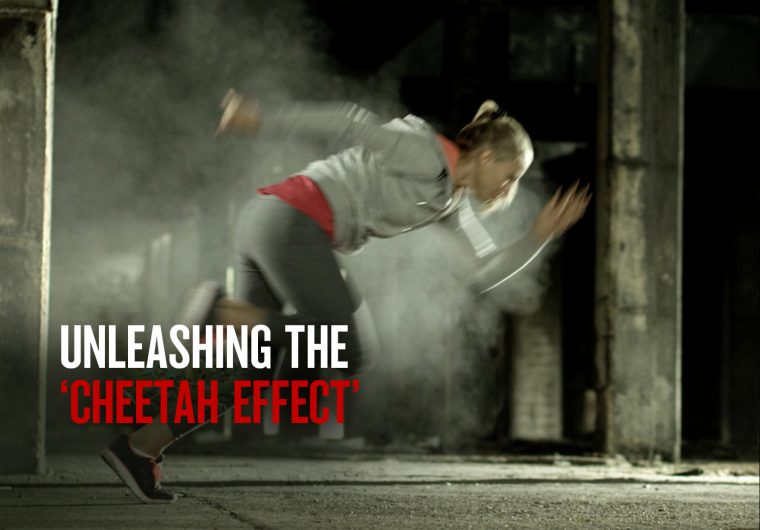 From little things big things grow… there's a lesson for businesses in Paul Kelly and Kev Carmody's iconic Aussie song. Though in management speak, the little things would be 'business process improvements' or BPIs.
Business process improvements, or BPIs, are the little things organisations can do to improve existing processes and practices – minimising errors, reducing waste, improving productivity and streamlining efficiency. While seemingly small, these continuous incremental tweaks can often make the biggest difference to a bottom line, something that's particularly important just now.
Take Taco Bell, which went from negative growth to doubling its growth to US$2.5 billion in less than 10 years, through a focus on process improvements. Whether it's monitoring processes, transactions, systems or patterns, a focus on small and cumulative repetitions can deliver huge results for businesses of any size.
In fact, recent research by market intelligence firm IDC showed that the key priorities for businesses in 2021 include future-proofing operating models and digitally enhancing all services, both of which rely on process. These BPIs deliver what could be called the 'Cheetah Effect' – improvement that rapidly deliver greater business efficiency, effectiveness and, ultimately, results and revenue.
Narrowing the target
BPIs can target many different areas of your business; for instance, boosting your digital capabilities or removing any unnecessary friction or duplication. They can also help broaden or tighten employee focus.
Indeed, there may appear to be endless room for improvement, which can be daunting of itself. "What many small businesses find difficult," says Bill Lang, Executive Director of Small Business Australia, "is to analyse their processes and pinpoint where to implement improvements so they get the biggest bang for their buck."

For those who do feel overwhelmed, Lang has some comfort.
As he points out, there are really only five processes in any business: marketing, sales, fulfilment, operations and relationship management. In fact, Small Business Australia has developed a digital business health check set to launch in March 2021. Called the Digital Strategy Review, it will focus on those areas to help owners identify where they are now, what their key processes are, what tools they are currently using and where the gaps are so they can make the best decisions for their individual circumstances.
"What many small businesses find difficult is to analyse their processes and pinpoint where to implement improvements."
Fewer costs, greater efficiency
There are a lot of other digital solutions out there as well when it comes to BPIs and, luckily, this support is not as expensive as it once was. Today, even the smallest business can tap into powerful tools and platforms to implement best practice processes in the key parts of the business.
"The great news for small business owners is that you can access best practice processes online and implement them pretty easily," Lang says.

For instance, when it comes to operations – those processes focusing on such things as accounting, finance and HR, among others – there are a range of affordable solutions. Lang cites Xero and MYOB as common tools to improve operations processes, linking with your business bank account to automatically process data entries that once required a bookkeeper.
"Your accounting software is providing you with management and financial accounts and helps with the preparation of your tax return," he says. "You're improving and speeding up your operations by replacing what used to be slow, physical labour."
Better yet, he says the real-time access to information these platforms offer can help you spot where to make better decisions in your business. "Working out where to start, [and] what's going to help stabilise the business and give you that best return on your investment of time, money and energy, makes them great tools."
Harnessing IT
Technology is also key to improving the processes in marketing, sales, and fulfilment and delivery. For instance, encouraging customers to approach your business in the first place – and return – requires an effective online presence, as well as an understanding of how to market and sell online.
However, while many businesses default to free platforms online, this can be problematic, according to Lang. "We understand you've got to be on social media platforms, but you still need to have a website and you've got to be building up the names and contact details of your customers so you can directly communicate with them."
Lang acknowledges that many small businesses may be daunted by the thought of expensive digital investments that fail to deliver. Knowledge is key here, he says. "Just as you know how to deal with your other suppliers, you've now got to become more knowledgeable in how to select and manage digital service providers."
Tapping into human insight
It's also important not to overlook the human element in all this. When implementing BPIs, Lang emphasises that businesses need feedback from customers and staff to help uncover bottlenecks or pain points. Your employees will not only give you further insight into how you can help them achieve their best, but also how you might enhance your customer relationship.
"Improving the understanding of their customer base and what people value about the business is often overlooked by small business," Lang says. "It may not be the physical product but the service or reliability that people most value."
As Lang notes, this knowledge might reveal an opportunity for a business to diversify, innovate or move into new areas.
Expanding your horizons
Ultimately, any BPI requires a thoughtful, informed approach. NAB Executive of Business Direct and Small Business Ana Marinkovic believes businesses are up to the challenge. "When I've spoken to our customers there is this predominant theme of continuous learning and improvement," she says. "Small businesses are focusing on building their businesses by expanding their knowledge  wherever possible."

In fact, every business, whatever its stage, can benefit from new ideas and insights, whether that's learning how to improve their website, better understanding the ins and outs of a digital marketing strategy, or finding ways to support the health and wellbeing of staff. These in turn can become the incremental improvements that deliver great results going forward.
"For the overwhelming majority of Australian small businesses, 2020 involved thinking differently," Marinkovic points out. "By harnessing that continuous learning mindset – that adaptability and agility we saw so much of over the past year – I think many can rebuild their businesses and continue to grow in 2021."