AMW: Stay-at-home holidays won't offset the COVID-19 hit to inbound tourism
Domestic and international visitors spent $152bn in Australia in 2018-19, $39bn by international visitors. However, the pandemic has seen international and domestic visitor spending collapse amid borders closures and restrictions.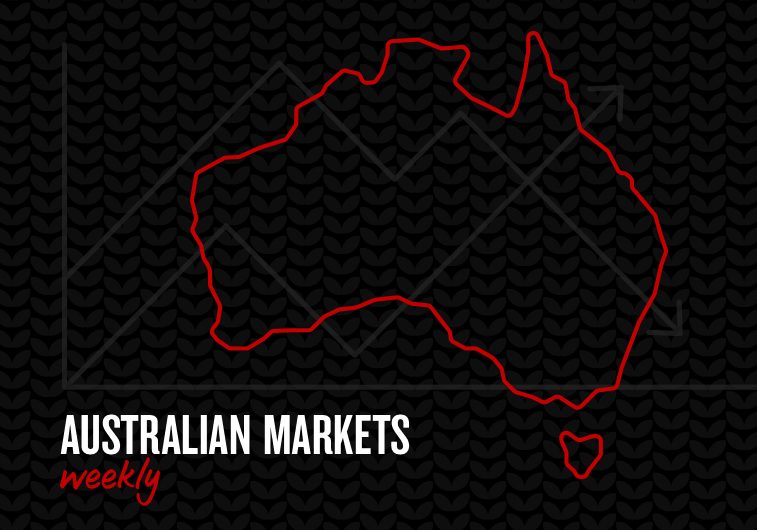 Download the reports for the full picture:
Analysis
International visitors are unlikely to return for some time, but increased stay-at-home holidays could offset some of the impact on tourism. However, while Australian tourists tend to spend more abroad, a full offset requires households to drastically increase their typical spend on domestic holidays. This will be difficult given widespread job losses and we do not think a full offset from stay-at-home holidays is likely.
That said, we also show that regional Australia is more popular for domestic travellers than international travellers. As such, regional Australia may see more benefits from any increase to domestic holidaying by Australian households.
Week ahead
AU: The 2020-21 federal budget is handed down tonight, detailing the government's economic plan for supporting the recovery, where media leaks point to bringing forward legislated income tax cuts, an investment tax allowance and more funding for infrastructure. Earlier in the day, the RBA Board will likely keep rates on hold in October; we expect the RBA to cut rates at the following November meeting and undertake QE in the 5-10yr part of the curve.
Global: US: President Trump's COVID-19 diagnosis is dominating the news with the November 3 election looming. Relatedly, the Vice-Presidential debate between Pence and Harris this Wednesday will draw more interest given Presidential succession rules. Fed Chair Powell speaks tonight, where he is likely to highlight pandemic-related uncertainties ahead. CH: Golden week holidays run until Thursday 8 October. Caixin services PMI on Thursday should show another solid print of 54.2 points.
Please open above report for further details.
Chart of the week
Domestic travellers prefer regional Australia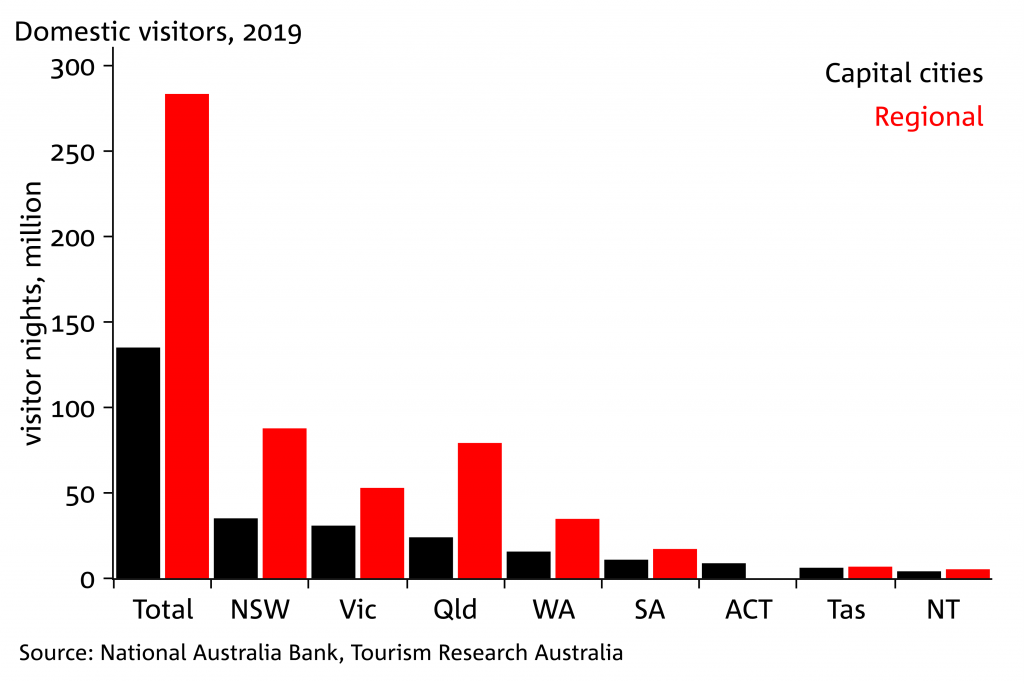 Customers can receive Australian Markets Weekly and other updates directly in their inbox by emailing nab.markets.research@nab.com.au with the name of their NAB relationship manager.