Beginner's guide to putting the 'super' into super yacht
You know you've made it when you can hop on board your superyacht at the weekend and sail past people on the quayside, a crew servicing your every need. But how do you go about joining the marina set – and what's involved in ownership?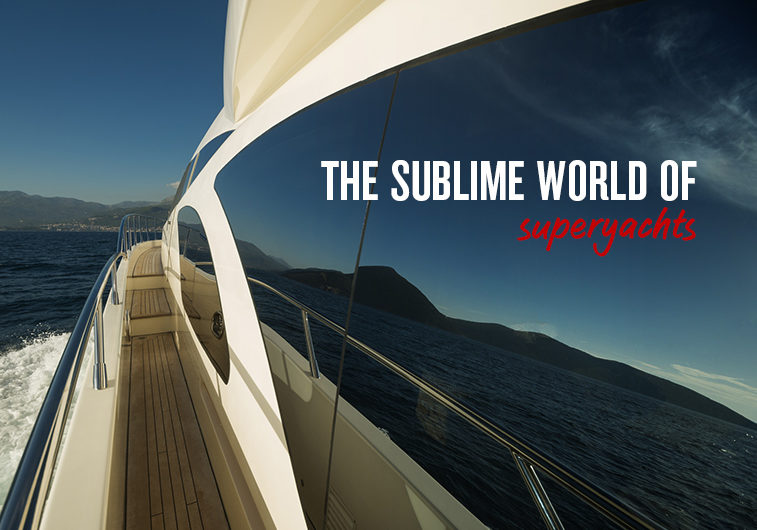 The definition of a superyacht, according to the Australian Government, is any high-value luxury sailing ship or motor vessel that's 24 metres or longer in length, doesn't carry cargo and is used purely for sport or pleasure. That's the long way of saying that these vessels are the ultimate symbol of serious wealth and luxurious pleasure.
Someone with years of superyacht experience – building, crewing and managing them – is Australian Superyachts General Manager Sean Anker. He explains that superyachties tend to sit in two camps – sailors who love the activity and pleasure seekers for whom it's all about relaxing in luxury.
The why
There's no characteristic that really unites superyacht owners as a group, Anker reveals, although he says one of the primary motivations is the opportunity to indulge in some quiet, quality family time away from the mainstream.
"The only thing all owners have in common is that they can afford it," he says. "But a lot of people want them as a way to bring the family together… and that chance for a unique experience every time they go out."
Anker compares the seclusion and luxury experienced on board a superyacht to that of a five-star hotel. He notes, however, that with a crew, chef and waiting staff on call and privacy guaranteed, it's actually 10 times better.
To own or charter?
Anker explains that fortunately, there are many options for those without a cool $400 million to spend.
The three forms of ownership are:
Completely private (you and you alone own and use the boat)
Charter ('renting out' the boat to offset your costs)
Syndicates (a bit like a timeshare).
Syndication or co-ownership is an evolving trend according to Australian Superyachts Business Development Manager Josh Cleaver. "The share side of things is definitely growing," he explains. "Ten years ago it tended to be between friends, but now it's something that's properly managed – it's easier and cheaper for somebody else to take care of things for you."
As entry-level superyachts cost about $10 million, those preferring outright ownership often charter the vessel to help pay for the multiple outgoings. Towergate Insurance puts the cost of upkeep at about 10 per cent of the yacht's initial value, estimating that annual fuel costs alone can be about $US400,000, with insurance of about $US240,000 and maintenance up to $US1m.
Super sizing
The current biggest superyacht is the Lürssen-built 180-metre behemoth Azzam, rumoured to belong to a member of Abu Dhabi's royal family. That's rather more than the average yachtie needs.
Scaling down a little, you could look at something like the 163-metre Blohm + Voss-made Eclipse owned by a Russian billionaire football club owner. It comes with its own 16-metre swimming pool (which magically turns into a dancefloor when required) and accommodates three helicopters.
Then there's Oceanco's Jubilee at a comparatively small 110 metres, though she does boast an aft-deck swimming pool complete with aquarium and beach club.
If you're prepared to settle for a mere 100 metres of yacht (the world's 40 largest are all more than 100 metres), one with a top speed of 25 knots and a crew of 50 should set you back about $275 million, according to Forbes.
Public or private?
For some superyacht owners, it's important that everyone knows whose boat it is, though Australians tend to be more secretive than other nations, according to Anker.
"There's a bit of a stigma about superyachts here," he says. "They can be viewed as negative by the general public. The fact that Hollywood always seems to put villains on huge boats doesn't help."
Anker and Cleaver also say that government regulations and restrictions on boat sizes can hinder the industry. Many of the world's boating community are put off by lack of warehouse facilities and high charges including duty and GST, especially when there's more casual boating offered across Europe and even in New Zealand.
"When you get a big boat come in, the amount they spend is phenomenal," Anker says. "They might spend $600,000 to $1 million on provisions, entertainment, trades, etc."
For those who do drop anchor here, some owners go to extremes to maintain their privacy. Their vessels include protection such as concave (and bulletproof) windows (said to feature on Eclipse) to ensure the paparazzi can't get a lens in.
The toys
An inflatable waterslide chucked on the top deck obviously doesn't cut it. These days, decking out your superyacht means choosing from an array of high-end toys for over-water and underwater fun.
There's the new Aston Martin project, for example. A collaboration between Triton Submarines and the esteemed car manufacturer, Project Neptune is a stylish and strictly limited-edition submersible that can take three people down in luxury to watch the marine life you can't spot from the surface.

There are also folding balconies for guests to chill on outside their rooms, or a fold-down transom door for the beach club, so guests can sip cocktails just inches from the water's edge. Then there's the really modern must-have – drone blockers, so land-based photographers can't spoil the tranquillity.
What about a spare (or 'touch-and-go') helipad? After all, if your own chopper is parked onboard, your friends will need somewhere to be dropped off in theirs.
Perhaps the ultimate superyacht toy, however, is the support yacht. Impressive vessels on their own, these more robust boats can house all those extras, to save cluttering up the decks of your beautiful main boat.