NAB increases its commitment to Private Banking
We're even more committed to greater specialisation with the announcement of a new geographic approach that will mean even more support for our private banking customers.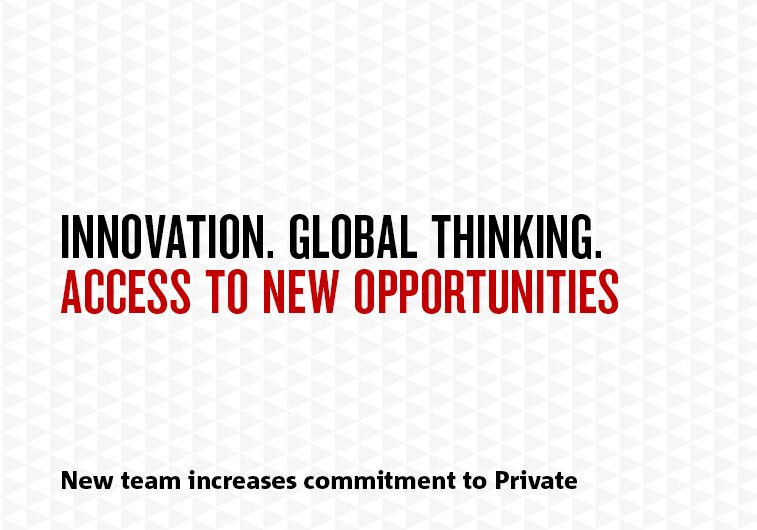 Private banking customers are one of NAB's great passions. We want to innovate for our private customers, deliver for you and help you achieve your goals. We want to work with you to think big.
Here's an example: last year, NAB Private announced a collaboration that was the first of its kind in Australia. A partnership with OurCrowd, one of the world's largest equity crowdfunding platforms with more than $1 billion in funds under management, it provides NAB Private clients with direct access to exclusive OurCrowd start-up investments together with domestic and global networks and events.
Moving forward, we want to continue to offer our clients truly great innovations, global thinking and access to new opportunities.
It's part of our strategy to continually innovate for our customers. With a new geographic model, leadership team and commitment to increasing our number of private bankers, we believe we're making significant steps in that direction, and look forward to sharing the journey with you.
Taking a partner model
Anthony Healy, NAB's Chief Customer Officer of Business and Private Banking, has announced a new operating model in the Business and Private Banking division.
Called NAB Partners, the new geographic model is about bringing local leadership and the best of NAB directly to customers, through a single leader in each geographic area. It's about ensuring local leaders and their teams can connect their customers with our deep, specialist industry knowledge in sectors such as high net worth clients, wealth advice and professional services.
We're very excited about the new model and believe it will bring our bankers together into stronger local teams to ensure that we can bring the best of NAB to our customers.
New faces for NAB Private
In Private Banking, we are pleased to announce two new senior appointments.
Cameron Fuller has been appointed Customer Executive, Growth Sectors. Cameron has recently been leading our Health banking division and now moves to a central position deepening and strengthening NAB's specialisation. He will lead our focus on private banking, agriculture, health, professional services, education and community, and emerging sectors.
Jason Murray has been appointed Customer Executive, NAB Private. Jason has been General Manager of NAB Private North for the past four years and prior to this had a long career in capital markets at leading international investment banks. His team will include the Global Investment Desk, which will continue to be led by Greg Morris.
We would like to take this opportunity to thank Christine Yates for her valuable leadership and contribution to NAB Private as Executive General Manager over the last four years.
Towards the best banking experience
The new geographic structure and leadership team will continue to broaden our value proposition to clients under our highly personalised service offering, NAB Private.
We'll continue with our unique partnership with the pre-eminent wealth advisers in Australia, JBWere, from whom more of our clients are seeking trusted advice. We will also look at how we can bring these premium service experiences together for our high net worth clients.
Finally, in one of our greatest signs of commitment to the private banking sector, by 2020 we will substantially increase our number of private bankers and advisers.
The future is bright for Australian innovation and investment, and we're excited to back our customers so that they can play their part in and shape their own futures.