Navigating rapid transformations to drive growth
NAB Chair Philip Chronican writes about how Australia has an opportunity to capitalise on its post-Covid advantage and chase the next era of economic growth.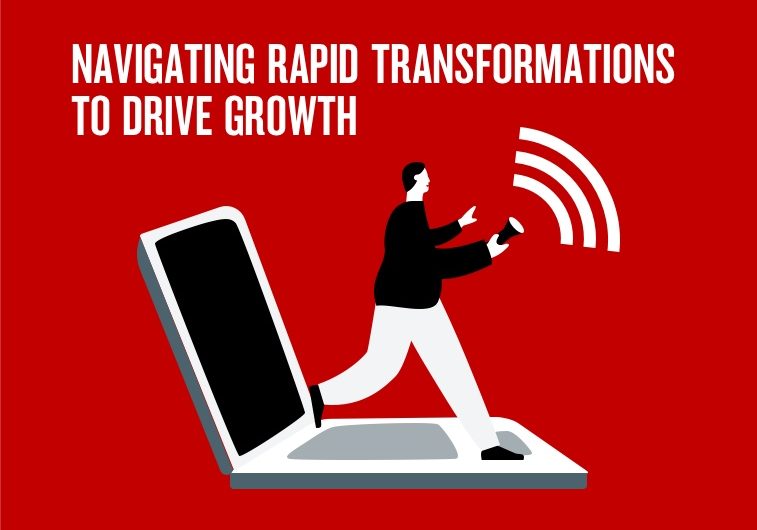 Despite the challenges we've all faced in the last year, most Australians agree we are indeed a fortunate country. New NAB research found that 94% of us believe Australia is a great place to live – up from 88% in 2020. That trend was evident in all states and territories and all age groups.
We are not in this position by luck. Rather, it was the combined efforts of government, business and the community, each with a shared objective to get Australia through the pandemic in the best possible shape. Fast and effective actions taken by governments contained the virus and provided appropriate income support and stimulus to households and businesses.
With support of government and regulators at the peak of the pandemic, Australian banks deferred the principal and interest payments of more than 900,000 loans.
NAB alone deferred $60 billion in home and business loans. Over 98 per cent of these loans are no longer on deferral, as more customers return to normal payments.
With the virus largely contained and the national vaccine rollout underway, it is time to look ahead and consider Australia's post-COVID future.
Our shared challenge is to navigate our organisations through some of the most drastic social, technological and geopolitical shifts of our lifetime.
In the space of a year, we have seen rapid transformations occur; migrations to digital, new ways of working and new ways of delivering services. These trends might otherwise have taken several years to achieve.
To navigate the risks and embrace the opportunities, we have to challenge ourselves in ways that we haven't during the past thirty years of uninterrupted growth.
As an amateur cyclist, I'm going to use a cycling analogy to explain how the bar is being set by organisations such as Cochlear, CSL, Atlassian, Canva and Visy.
These Australian companies chose to innovate and break away from the pack, rather than sit in the peloton, where progress is achieved through an easier and safer ride but where stand out performance is impossible.
It's time for more companies to break from the pack. Australia can capitalise on its post-COVID advantages. But only if we quickly reposition our businesses and chase the next era of economic growth.
It will require Boards to be more demanding of management on business performance, to challenge constraints to their thinking.
It will require banks to help business adapt and lend support to customers in their ambitions, a commitment which is core to NAB – as Australia's largest business bank. This will be a business-led recovery and we stand ready to play our role.
This will require a constructive dialogue between business and all levels of government, on how we can contribute to a stronger future.
We need to explore a number of features to ensure our economy is keeping pace, starting with a cohesive and consistent approach to issues of national significance. This was evident in the initial pandemic response and more recently in designing a national vaccination plan.
A more efficient and internationally competitive tax and regulatory system is also necessary. Planned changes to federal tax rates will deliver benefit in coming years but holistic tax reform is needed, including changes to state-based taxes. Recent efforts by government to digitise business records and ID tools are also a welcome move that will lower costs and reduce complexity. But more can be done to have a more consistent national approach to licensing and accreditation, for example.
We need to grow Australia as a destination for international businesses investment and skilled migration. The Government's early-stage work on bringing manufacturing, financial services and health sector skills into Australia will help bring the investment and people to Australia that help create new jobs.
We saw the risks of overly concentrated international supply-chains when COVID hit and the movement of people and goods across borders was interrupted. We need diversified industrial sectors and to invest in the critical advanced manufacturing, medical technologies, food and mining/energy production.
And finally, supporting Australia's transition to a low-carbon economy. The need for climate action is a persistent issue and more businesses are making risk-based, commercial decisions to prepare for the inevitable net zero emissions world. As a relationship-led bank, we are committed to supporting business customers, across all sectors, to transition and secure their long-term sustainability.
It is the role of Boards to recognise the new world in which businesses are operating. It is our responsibility to guide business through the risks and find the opportunities in front of us. As the last year has illustrated, we can achieve great things when business, government and the community work together.
This is an edited version of Philip Chronican's speech to the Australian Institute of Company Directors on 1 March 2021.
[1] UK Office of National Statistics.