March 27, 2023
Small business, big impact: The benefits of digital innovation
NAB Executive General Manager for Small Business, Ana Marinkovic, explains just how vital digital innovation can be to business growth – and how NAB's expertise can help you make the transformation.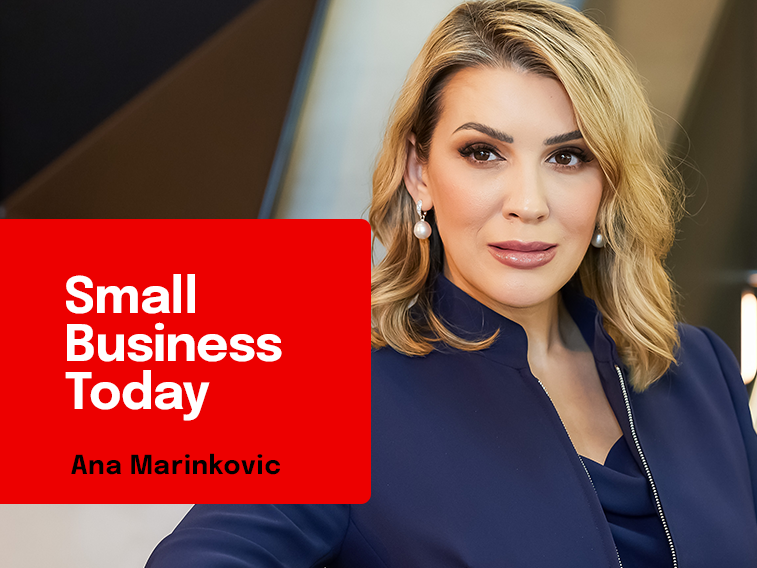 It can be daunting to invest more money into your small business – particularly in an environment of rising costs and a tight labour market. But when it comes to digital innovation, the upsides can be well worth the investment. In fact, it's often the key factor in driving your business forward.
For instance, take a NAB customer who immigrated from Sri Lanka and started a bakery in their garage. They've gone from strength to strength, recently contracting to service a major supermarket.
The only problem here was that they didn't have the capacity to meet the sheer size of the order. Which is when we stepped in to help. What they really needed was to automate all their processes – not just their baking, but their bookkeeping, their supply management and their marketing and communication strategy.
Essentially, they had to completely reframe their business. And they did. By automating across the board, they were able to transition to a successful small business with scale.
Reaping the benefits
Digital innovation can take many shapes. Yet the results tend to be similar. For many of our customers, it's allowed them to scale up their business like never before – sometimes when its very existence has been under threat.
Take another of our customers who runs a small candle business. Originally, they sold their products through retail stores and markets until the pandemic lockdowns saw things grind to a halt.
But that didn't deter them. They used the downtime to develop gift packages showcasing their customised candles. Embracing the internet, they ended up selling these online, expanding their market to large companies and events.
In the process, they removed themselves from retail stores entirely, reaping the rewards of lower costs and higher margins online. They even moved into the Asian market, differentiating themselves from competitors through their use of organic Australian materials.
Daring to innovate
Yet even with such success stories, I still see too many of our customers holding back when it comes to digital innovation – often because they aren't sure how to begin or because they're too busy with the everyday running of their business.
That's understandable.
Nevertheless, just as you spend more time engaging with digital devices in your personal life, you need to extend this to your business life – engaging your customers more in digital ways.
And it's not just about embracing social networking and online marketing. It's about enhancing your digital capabilities when it comes to supply chains, production and warehousing too. It's about addressing every area of your business that's already being disrupted by digital innovation – every area where, if you don't respond, you risk being left behind.
Today, digital is no longer a 'nice to have' or an augmentation of your business strategy. It actually has to be your business strategy.
Support where you need it
But you don't have to go it alone. There's lots of help out there. Among other support offered by the government is its Digital Solutions program, which works with small businesses to make the most of digital tools and offers broader advice specific to your business needs.
Then there's the support that banks like us can offer – whether that's financial support, or a host of tools to simplify some of your business processes.
NAB's Easy Tap is a good example. It lets you use your Android phone or tablet as a payment terminal so you can accept payments anywhere, anytime without the need for a separate terminal.  It works particularly well for small businesses on the go that don't want a separate payment terminal or dongle and want instant insight into how their business is performing.
One of the big benefits is being able to view your takings in the app whenever you want and being able to break it down by week, month or quarter.
Staying connected to the human touch
Of course, the human side of business continues to be critical. As a small business, those one-on-one connections will continue to be your great differentiator, even as you extend your reach.
Similarly, having a one-on-one conversation can be invaluable when you're making the big decisions – whether that's borrowing money to grow your business or looking to refinance your equipment through your mortgage. It's about speaking to someone who appreciates what will work for your business because they've actually seen it happen.
It's the same when it comes to your digital strategy. If you're still having doubts, now's the perfect time to have that chat about what will work for your business. It could make all the difference.