How to find income in a low-yield environment
Interest rates will remain low for at least the next couple of years and bonds are scarce. So how do you go about generating an income?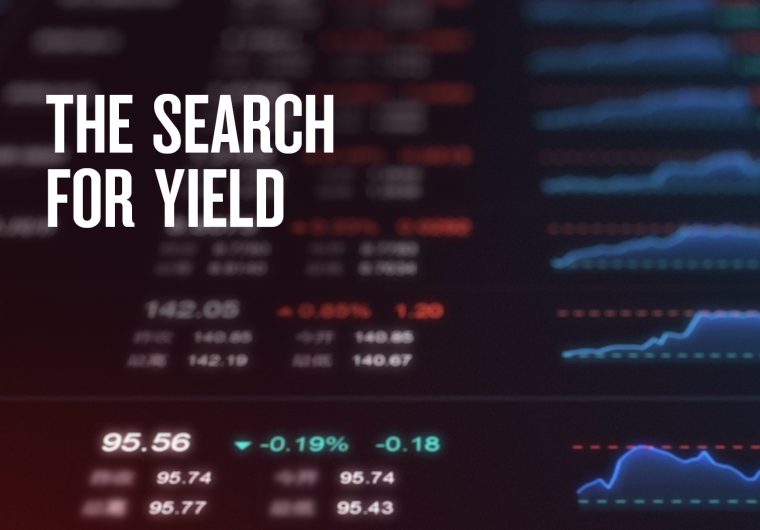 In this year of uncertainty, it's understandable that many have opted for security above all else, pouring funds into the relative safety and liquidity of term deposits and at-call accounts. The problem is, there isn't much money to be made from these – not this year or next. Or, possibly, even the year after that.
At the same time, there's a shortage of domestic bonds on offer. As NAB's Head of Global Investment Desk Gavan Lynn notes: "The traditional yield return levels at the safer end of the investment spectrum are quickly, if not already, changing significantly."
 Why yields will stay low
According to NAB's economic forecasts, official interest rates are likely to stay close to zero for the next three years. This isn't simply because the Reserve Bank is keeping its cash rate low (although the fact it's down to 0.1 per cent certainly doesn't help); it's also because so many of us are turning to cash or term deposits, while borrowing has taken a sizeable backstep, despite being cheaper than ever.
"The banks are being flooded with liquidity," Lynn explains. "Meanwhile, lending growth for housing is at its lowest point for more than 20 years."
And if you think the low rates are going to change anytime soon, look at 10-year government bonds. "They're paying just 0.75 per cent at the moment, which is extraordinary," Lynn says.
Where to from here?
Certainly for investors hoping to generate an income – whether for school fees, an investment property or to fund their retirement – the outlook is challenging. So, what to do about it?
Lynn says it's a matter of understanding your investment options first and foremost. That's because you need to familiarise yourself with the range of alternative yield solutions that might offer higher returns – as well as the level of risk these involve and whether they align to your risk tolerance.
"We really are on an education journey now," Lynn says. He explains that investors need to start thinking, "What are my next steps?" or "What level of risk am I willing to take on to start improving returns on my investments?"
 The self-directed investor
The path you choose will largely depend on what your plans are for your funds (would you like to keep the cash on hand for a particular purpose, or do you have something long term in mind?). You also need to understand what level of price volatility you're comfortable with, and how you prefer to invest.
Despite the considerable uncertainty in markets, there are those who still prefer to go it alone. If that's you, there's the option of accessing listed assets – including exchange traded funds (ETFs) – through such platforms as nabtrade's portfolio access service, available to NAB Private clients.
"As with the falling at-call rates, debt is also achieving historical levels," he points out. "But your banker can help you understand what is responsible and achievable."
 Those who have more than $2.5 million in net assets, or consecutive annual income of over $250,000, and qualify under the Corporations Act can consider the wholesale market as an investment option. It can offer unlisted corporate and high-yielding bonds, capital notes, asset-backed securities, equity and FX-linked notes.
Lynn describes the investment options as "moving down the capital stack", where term deposits sit at the top due to their low risk. Further down the stack sit bonds, with senior debt higher than subordinated debt. Lower again are hybrids, or capital notes, which are still viewed as less risky than equities, which sit at the bottom.
The return on these bank-issued instruments will differ in line with the various levels of risk. For example, while deposits were paying under one per cent as at November 2020, subordinated debt was paying around two per cent. Capital notes, on the other hand, were paying anywhere between 3.5 and four per cent over the bank bill swap rate (which, incidentally, is close to zero).
It's also worth keeping in mind that the wholesale market is for investors with a sophisticated understanding of financial assets. Speaking with your banker is still worthwhile though. "We can have a holistic conversation around the different asset classes and opportunities, along with their associated risk and return profiles in a general sense," Lynn explains.
 You don't have to go it alone
But if you want more direction than that, it may be time to seek investment advice. That's where a wealth manager like JBWere comes in. In addition to providing tailored advice, its experts can offer a range of solutions, including direct and managed options, that aim to give you access to higher returns – albeit over the longer term.
"JBWere provides our NAB Private clients with exceptional personalised service and choice, particularly in the areas of alternative managed strategies, including credit, infrastructure and ESG," Lynn says.
Know your options
Whatever path you choose, NAB Private can support your understanding of the available options. "That way, you can make an informed decision, completely aligned to your lifestyle," Lynn says.
Starting that process might involve talking to your private banker first and requesting a holistic wealth conversation with an investment solutions specialist, who will work to understand your situation and priorities so they can direct you to the preferred option.
The information contained in this article is intended to be of a general nature only and does not take into account any person's objectives, financial situation or needs. Information, fees and rates stated in this podcast are correct as at 25 November 2020 and are subject to change. The past performance of any particular product or portfolio is not indicative of future returns.