AMW: Australia China trade tensions
The Weekly provides an update on the China-Australia trade and the diplomatic dispute.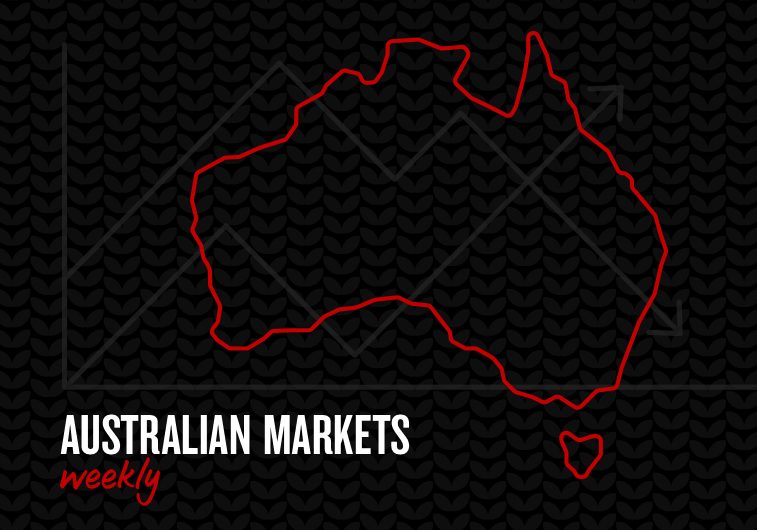 Still no significant impact on the broader economy or financial market impacts.
In our final Australian Markets Weekly for the year, we provide an update on the China-Australia trade and the diplomatic dispute, which we first covered in a series of notes earlier in the year. Back then our conclusions were:

We hoped that the two governments could reopen lines of communication soon given both countries' commitment to free trade – Australia and China have a free trade agreement. We also noted prior political flare-ups between Australia and China have generally tended to be worked out over a relatively short period of time, though as the year wore on, this past experience no longer gave a good guide;
we thought it unlikely that the iron ore trade would be significantly impacted given China's reliance on Australian sea-borne iron ore, coupled with increased appetite for iron ore given China's aggressive industrial-led stimulus. This continues to be the case and is one key reason why elevated Australia-China tensions have not been reflected in interest rate or FX markets though there could be some impact should tensions spillover to tourism and foreign education once borders re-open.

How long tensions remain elevated for is unknown. Prior trade disputes between China and other countries (eg: South Korea and Canada) have lasted for an extended period (one to two years). To date there has been little impact on the Australian economy or on financial markets given iron ore has not been impacted.
The week ahead
Australia: Latest employment figures are out on Thursday with NAB pencilling in another strong set of numbers given Victoria's re-opening and JobSeeker numbers falling sharply over mid-October to mid-November. NAB looks for employment of +30k and unemployment unchanged at 7.0% (consensus is similar at +40k and 7.0% unemployment). Before Thursday we get Payrolls data on Tuesday, along with the RBA Minutes. MYEFO is also expected, possibly Thursday, the budget looking better given the sharp rebound in activity due to virus control and a record high iron ore spot price.
International: Markets remain focused on US fiscal stimulus negotiations which must be wrapped up this week before Congress goes into Christmas recess. The FOMC on Wednesday will also be viewed in this light. The consensus expects some tweak to the forward guidance for asset purchases, but no twist operation in terms of extending the maturity of purchases. Some sort of twist though is likely by the March FOMC according to the most recent survey. In terms of data: NZ: Q3 GDP figures are on Thursday with our BNZ colleagues expecting a 14% q/q rebound after last quarter's -12.2%. The ANZ Business Survey is also Friday. CH: Key monthly activity indicators are on Tuesday. UK/EU: Global PMIs of focus on Wednesday along with the BoE on Thursday.
Chart 1:  Key markets over the past week
Chart of the week: Iron ore exports surge, others down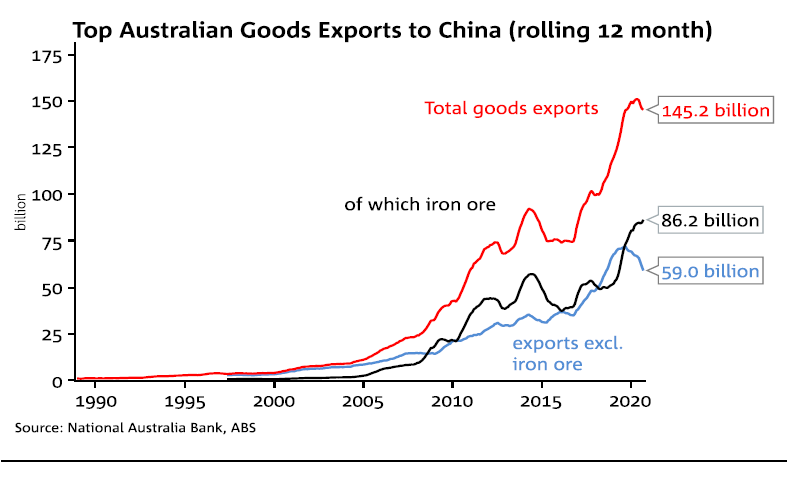 Customers can receive Australian Markets Weekly and other updates directly in their inbox by emailing nab.markets.research@nab.com.au with the name of their NAB relationship manager.