November 15, 2018
Communication: PS Awards uncover secrets of success
Now in its second year, smaller businesses across Australia have embraced the Professional Services Awards, backed by NAB and FirmChecker.
There's no lack of industry awards for businesses, especially those providing professional services. However, there has long been a gap in the market. It's a gap that NAB and FirmChecker – a platform that helps people find lawyers, accountants, conveyancers and bookkeepers – decided to address in 2017.
"Industry awards have tended to be biased in favour of larger players servicing big clients rather than smaller firms that provide services to SMEs," says Ben Farrow, Managing Director of FirmChecker.
"Also, longer-established industry awards typically use judging panels rather than harnessing technology to allow consumers to have a say. With NAB's support, FirmChecker wanted to address those issues through creating a new type of industry awards."
"It was a bold move to introduce the Professional Services Awards," adds Brett Moore, NAB's Customer Executive, Professional Services.
"Our primary purpose for creating the awards was to recognise exceptional service across the professional services industry.
"The response from businesses, their customers and the media, both in 2017 and this year, has been very encouraging. FirmChecker independently surveys the entrants' customers and all the entrants receive sophisticated customer feedback. Those that win an award do so on the basis of hard data. Businesses see the utility in entering the awards. Plus, if they do win an award, it's taken seriously by peers, journalists, potential customers and prospective employees."
The 2018 Professional Services Awards will be announced on November 30. A full list of the winners in the 33 categories can be found at the site.
Regular communication pays off
More than 200 businesses from across Australia entered this year's awards (up from 160 in 2017) and FirmChecker has analysed more than 10,000 client reviews over the past two years.
Summarising the key insights from those 10,000 reviews, Farrow and Moore suggest businesses that did well tended to be strong on client communication.
"Customers commonly stated they wanted more regular updates from their lawyer, accountant or bookkeeper," Farrow says.
"I suspect they would feel that way about their other service providers, too. It's not difficult to put processes in place to keep customers in the loop. Businesses that do so are likely to see big gains in customer satisfaction."
A feedback for professional services  
 Last year the feedback FirmChecker gathered from entrants' customers was passed on to each entrant. This year, if the business in question consents, feedback will be displayed on FirmChecker's website. The aim of this is to make it easier for those browsing the FirmChecker site to find a business that's right for their needs, and for businesses with glowing client feedback to stand out from the crowd.
"It's an initiative we're incredibly excited about," Farrow says. "It should result in businesses that enter the awards gaining new customers. It also means people using FirmChecker's platform will be better able to identify the service providers that suit their requirements."
The benefits of entering
While space doesn't permit commentary from all the 2018 winners, the following remarks from three 'best-in-category' business owners highlight the value of receiving comprehensive, actionable feedback from clients.
A way to get feedback
Business:Shanahan Swaffield Partners
Award: Best Accounting Firm for the Practice Area of Taxation Services
Commentary: "This was our first year entering the awards. We did it because – win, lose or draw – it seemed a good way to get feedback from our clients and benchmark ourselves against our peers. We're passionate about fostering a positive workplace culture and delivering quality, timely services to our clients, so it was gratifying to see the efforts of all the staff recognised with this award. We'll be using the award in our marketing efforts and the customer feedback we received to further improve the services we offer."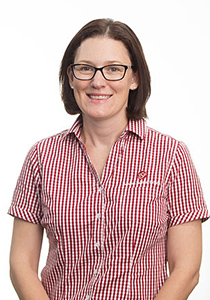 Judged by clients
Business: Propeller Advisory
Award: Best Accounting Firm – Australia
Commentary: "There are lots of awards around and Propeller Advisory has been nominated for plenty of them. But this one is special because, firstly, it's judged by clients and, secondly, it provides the businesses that enter with comprehensive feedback. After entering last year, we acted on the feedback provided so it's gratifying to see our efforts to communicate even better with clients and provide them with an even more user-friendly service have paid off. We'll be using this year's feedback to achieve our goal of becoming a leading cloud-based accounting and advisory firm."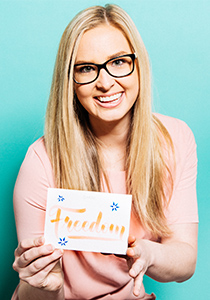 A way to improve
Business: The Fold Legal
Award: Best Law Firm – Banking and Finance; Best Law Firm – Insurance
Commentary: "We entered the awards to gain insight into what our clients think and work out how to improve our offering. Last year's feedback indicated we needed to deliver our services more consistently. Having introduced a range of client-engagement initiatives, it's fantastic to see that acknowledged with two awards. This validates our industry-focused strategy and reaffirms everything we do to differentiate our service delivery. I'm thrilled our clients value what we do. I'm also hoping winning the awards will help us attract new lawyers who are passionate about financial services and committed to a great client experience."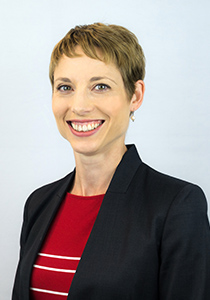 For all the award results, see the Professional Services Awards website.