March 21, 2022
NAB Property Insights for Real Estate Agents in Sydney
An exclusive webinar on Sydney's property market and rent roll insights for real estate agents. Watch now.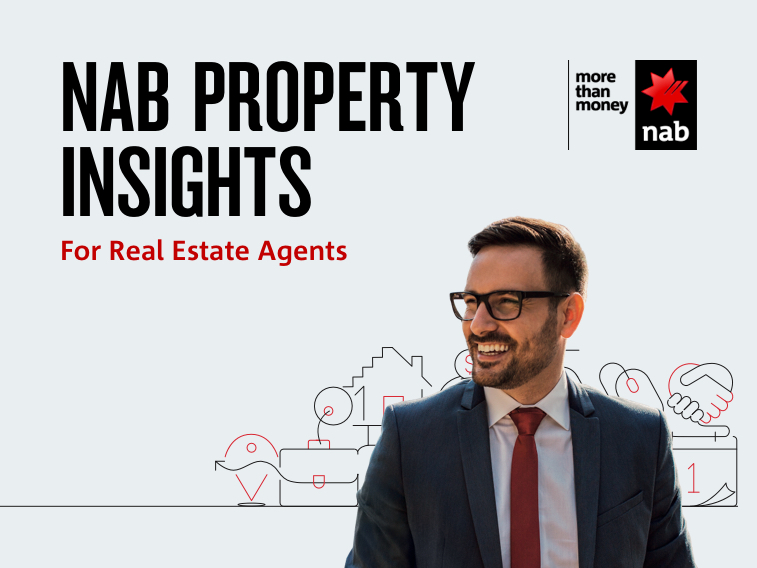 Our highly anticipated first property update webinar for 2022 saw over 100 real estate agency leaders join Anna Bertram Professional Services Banking Executive NSW to hear the latest insights.
Mark Browning – NAB's Head of Valuations & Property Advisory and Teri Roberts – Director of GWA Business Valuation share property market and real estate agent market insights and outlook.
The Sydney market is now more in equilibrium after experiencing very strong growth over the last year. The last 12 months has been an unprecedented year in terms of the market value growth and activity. In Sydney we have seen houses increase in value by 29.6% in calendar 2021.
Focusing more on the last quarter to February we can see value growth slowing. An increase in listings and options for buyers has taken some urgency and heat out of the market. Sales activity in February was been up 26.5% in comparison to prior years.
More broadly vacancy rates are continuing to reduce, falling to just 2% in February, driving rental growth, which has risen by a strong 8+% over the last year.
Local Sydney Regions
For the 12 months to February, sales activity in local regions of North Sydney/Hornsby, Ryde, City/Inner South, Parramatta and Eastern Suburbs are the top 5 regions up more the 27% on a year ago.
Price growth in houses over the 12 months to February is being led by Sutherland, Baulkham Hills/Hawkesbury, Ryde, Northern Beaches, North Sydney and Hornsby, recording growth of 27.5 – 30.9% during that period.
Over the last quarter, price growth is being led by in the South West, Outer West and Outer South West all recording 2.8 – 3.3% growth over the quarter in contrast to Sydney wide growth of 1.2%.
Unit growth over the last year has been dominated in the Northern Beaches and Eastern Suburbs and like houses has now moved to Outer West, Outer South West and South West for the last quarter.
Market indicators
New listing levels for houses across Sydney are up 10% and for units up 17.3% on a year ago however total listings remain lower than prior years reflecting the active market and competition for listings and sales.
With auctions remaining an important sales method and early indicator of the market strength. January & February 2022 auction listings in Sydney exceeded historic levels back to 2008 (when record commenced) with auction clearance rates in the low 70%'s reflecting a healthy market.
Outlook
For agents the level of rental stock remains front of mind with many landlords taking the rise in value to sell their investment property. Affordability, interest rate outlook are all key indicators of the market together with the range of listings and options for purchasers.
As the year progresses international migration and travellers will join international students again as influences of property demand.
If you missed the webinar – you can watch the recording here.