January 10, 2023
Endless innovation key to Parilla Premium Potatoes' growth
An eye for a prize and a spirit of innovation – both high-tech and low-tech – are the two characteristics that have underpinned the Pye family's rise to be among Australia's root vegetable royalty.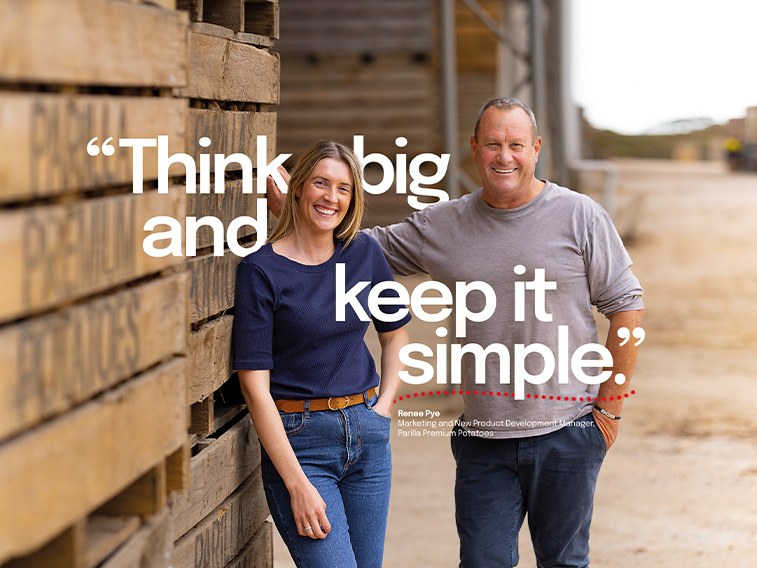 What do you get when you combine a giant-sized vision with a willingness to embrace cutting-edge innovation? The answer: one of Australia's largest suppliers of potatoes, carrots and onions.
Parilla Premium Potatoes began life in 1990 when Allan Pye and his son Mark and daughter-in-law Fiona took up the opportunity to grow potatoes for a multinational frozen food manufacturer.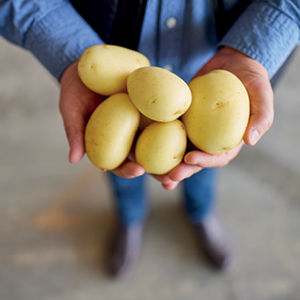 Today, it has around 50,000 hectares under cultivation in the Mallee, South East and Northern Adelaide plains growing 120,000 tonnes of produce each year, for the fresh and processing markets, at home and abroad. Its best-known line is perhaps Spud Lite, Australia's first branded potato. Developed inhouse, it contains 25 per cent fewer carbs than the average potato.
Growing underground vegetables is hard on the earth; the Pyes invest heavily in ag-tech and follow a strict rotation schedule to ensure next year's harvest will be as good as the last.
"We're strong supporters of regenerative agriculture," says Mark's daughter, Marketing and New Product Development Manager Renee Pye. "By purchasing fresh ground and introducing rotations of up to seven years, we build up the nutrients in the soil and ensure we continue to get a high-yield crop.

"We believe in utilising the land so it's sustainable for the term you need it to be. In our case, hopefully that's forever, so we can continue to pass the business down the family and continue to supply Australia with fresh produce."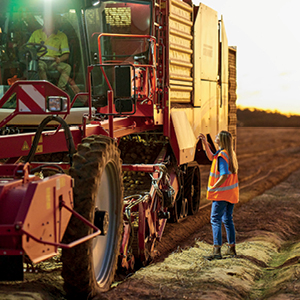 As they grow, Parilla's humble spuds, carrots and onions are subject to some very high-tech surveillance: e-mapping, infra-red and thermal imaging and drone technology are all used to monitor paddocks and maximise water efficiency.
The Pyes' commitment to quality and sustainability continues along the supply chain. In 2021, they spent $45 million on a highly automated packing facility outside the township of Parilla, where Parilla Premium Potatoes is headquartered. The introduction of optical grading and sorting technology has resulted in reduced wastage and a more efficient paddock to plate process.
The embrace of innovation also revealed itself in a lower-tech but vitally important investment – local housing for the 100-strong workforce required to operate the facility.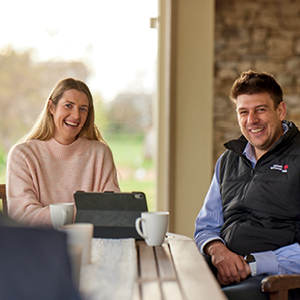 "Our family motto is 'Think big and keep it simple'," Renee says. "It's a philosophy that's helped us to keep growing organically over the years."
According to NAB agribusiness manager Ian Rattray, long-term thinking and innovation have been Pye family hallmarks since their arrival in Australia.
"They've been a visionary customer from day one," he says. "No one even grew potatoes in the Mallee until they moved there, but ongoing investment in their products and processes has helped them rise to the top of the industry."
"Ian has been incredibly supportive over the last eight years," says Renee. "Him coming from a farming background has really helped."