The change we'd like to see
Doing it differently. Aussie businesses owners open up about what needs to change in their sector.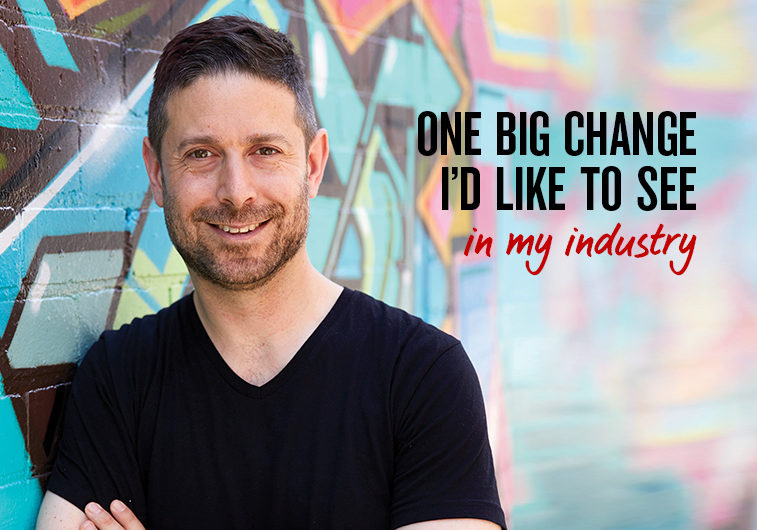 The world's changing at warp speed and businesses are having to evolve apace. We asked business owners to share the one big development they'd like to see in their industry.
A systemic focus on animals
The feedlot sector and broader beef industry in Australia should be commended for their commitment to staying ahead of the ethical game but we can't afford to be complacent. I'd like to see us adopt a truly systemic approach to the issue. We need to be able to demonstrate to customers that we're actively committed to continual improvement right across the supply chain. That encompasses everything from antimicrobial stewardship to animal handling and welfare, ensuring the fundamental needs of animals within a specific environment are being met. Working in an intensive sector means Lloyd Pastoral is at risk of negative public perception but we too are consumers and we like to think our food is produced to best industry practice. As an industry, we must keep an open mind, be progressive and think outside the box.
Katie Lloyd
Owner, Lloyd Pastoral

Lower excise
I'd like to see lower taxes on Australian produce so we can compete better locally and internationally. Craft distilling is an amazing industry that has seen a huge amount of activity since I started Great Southern 15 years ago, and a reduction in the excise duty we pay would make a big difference to our ability to expand. The rate in Australia is around $85 a litre – twice as much as it is in New Zealand and 10 times the US rate. That makes it hard for small distillers to cover their cost bases and compete, at home and internationally. The global whisky market is expected to be worth more than $10 billion by 2023 and sales are growing fastest in the Asia Pacific region so there's a great export opportunity for small producers. Most distilleries are regionally and remotely based and they create jobs and encourage tourism in those areas. Having more money to reinvest in the business would be a real stimulus for growth in our sector.
Cameron Syme
Founder, Great Southern Distilling Company

Legislation for a new way of working
The on-demand economy touches millions of Australians every day but its influence on the world is far greater than that. It's radically reshaping the future of work and Australia has a massive opportunity to take the lead here. We'd love to see the Australian Government enact employment legislation that recognises the modern work landscape digital platforms like Deliveroo have created. Our more than 6,500 riders here in Australia are all self-employed and they tell us having the flexibility to decide when they're available to make deliveries is a key attraction of working with us. It enables them to make money by fitting work around life, rather than life around work. Legislation that allows companies like Deliveroo to offer riders benefits, without compromising their self-employed status, would end the current stand-off between flexibility and security. The on-demand economy is here to stay and having it recognised in our industrial relations framework would be a big positive for businesses, workers and the economy.
Levi Aron
Country Manager, Deliveroo Australia

Helping businesses in the cloud
Navigating the information technology marketplace has historically been complex and daunting for small and medium businesses. It can be hard for them to know whether they're going to get a decent return from the hard-earned money they spend on high-tech tools and technologies. I'd like to see the IT industry work hard to change this, as we continue to introduce local companies to cloud computing. Not having to purchase, maintain, house and secure their core business systems offers small enterprises so much flexibility and economy. It's up to us to really explain the benefits and help make the switch simple.
Scott Crawford
CEO, Avante Group