What does it really take for a business to grow today?
Australia's economic conditions are ripe for small and medium businesses to prosper. NAB Business leaders unpack what that might entail.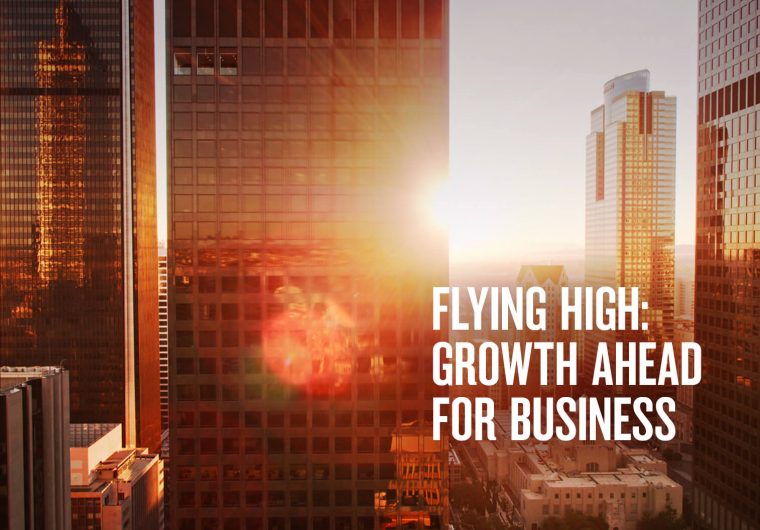 What determines whether a business grows, perhaps even soars? Is it leadership, hard work, ingenuity – or simply the right conditions at the right time?
Certainly, many Australian businesses are flying high right now off the back of a resurgent economy. But look a little closer and it's clear that there's more to their success than good fortune.
The fact is many business owners have used their time wisely over the past year – cleaning up their balance sheets, reviewing their business models and investing in game-changing equipment. Underlying these efforts has been strong leadership and an ability to adapt and innovate.
However, there's also been a commitment to the smaller, incremental improvements that come with self-awareness and a genuine understanding of what customers need and want.
Big or small, it's clear these changes mean many of Australia's businesses are in a prime position to reap the benefits of better times.

A land of opportunities
The latest circuit breaker in Victoria, not withstanding, the economy has gone from strength to strength in 2021, buoying businesses across the country. NAB's latest Business Survey shows most industries are continuing to see a rise in conditions and confidence, with forward orders, employment and capital expenditure set for further strong gains.
"In fact, our April figures indicate that Australian businesses are the most confident they've been since they came out of the great recession in 2010, which of itself is remarkable," says NAB Group Executive of Business and Private Banking, Andrew Irvine.
As far as Irvine is concerned, the opportunities are there for the taking – wherever a business is based. This could be in the city centres, where large infrastructure projects are creating openings for both upstream and downstream businesses, but it's just as likely to be in our suburbs, where flexible working continues to see employees based at home.
Then again, the opportunities are also there in our regional centres. "It could be in a Toowoomba or Ballarat, an Albany or Orange. Business is booming thanks to a surge in people seeking more space and a revitalised agricultural sector," Irvine says.

A new business model
Meanwhile, businesses are well placed to grab these opportunities – not simply because of the government support in place, and record levels of bank financing. It's also because of the actions business owners have taken to reverse their own fortunes.
According to Michael Saadie, NAB Executive of Business Banking Metro, many have become highly focused over the past year, reviewing their operations line by line. "They're now in a position where they've cleaned up their balance sheets, renegotiated their contracts and upgraded a lot of their equipment," Saadie says. "As a result, they've become a lot more effective and efficient."
Saadie says he's met numerous customers who are enjoying a significant lift in profits – thanks to new ways of doing business that would have been unthinkable 12 months ago.
"Take pubs. They've changed their models to the degree that there are parts of those pubs that are only open during their most profitable times."
There are changes evident elsewhere in the newly resurgent hospitality sector. Some cafes are only opening until midday – their peak time – while there are restaurants choosing to open only on Wednesday, Thursday, Friday and weekends. "They've found that they could be more profitable by being more effective and efficient on the peak days," Saadie explains. "Mondays and Tuesdays gave them a little bit of revenue but they were a huge cost. Now they've got lower revenue but more profits."

Investing in change
This approach has also helped with the current shortfall in workers. Fewer days call for fewer staff.
However, an upgrade in equipment is also relieving the pressure. "A lot of businesses have taken advantage of the government's asset write-off to cut out a lot of the demand for the labour," Saadie says.
One way the pubs are managing this is through a one-stop-shop QR/ordering system. "They're now using providers where the QR code is on each table. You put your phone on it, you look at the menu, you order your food and order goes straight to kitchen. Plus, it's already been paid for."
At the same time, they're investing in their kitchens to ensure optimal effectiveness and efficiency. "I can point to 10 or 12 pubs that have fitted out completely new commercial kitchens," Saadie says. "The end result is these pubs need fewer staff and they're more profitable."
Agribusinesses are also noticing a lack of backpackers and are adapting to the shortfall in labour with a strong uptake in automation. "Often I visit client farms and it's apparent there's an increasing reliance on robotics – for fruit picking, for packaging lines," Irvine says. "There's a lot of innovation happening in these areas."
This means fewer workers but it's also supporting further growth. Saadie has seen similar gains made in the supply chain. "I went out to a new recycling plant the other week and that has been predicated on huge cap ex on new equipment that will put things through three times faster than their previous plants." Their natural next question, he says, is "How do I redeploy those efficiencies into further growth?"

Going for small
It's not always a matter of spending up big, or reinventing the wheel, though. Sometimes it's the little ideas that have the biggest impact on growth, says Irvine.
"Often we think of innovation as 'the Apples, the Amazons'. But the vast majority of innovation isn't that at all. It's making your product five per cent better, but then doing that every year."
The same holds true even in today's environment, Irvine says. He sees a lot of businesses that are benefiting from an agile mentality – that have used the quieter times for self-reflection, finetuning and improving their customer offering.
"I think sometimes it's about having the courage to capture opportunities and make judicious bets, but at the same time, it's knowing what you are and aren't good at and managing that balance.
"It's a matter of constantly thinking: what value am I providing to my customer? Am I making their lives, their businesses better, and how am I doing that?"