$100 oil – what would it mean for the USD and AUD?
AUD/USD positively correlated to oil prices more often than not.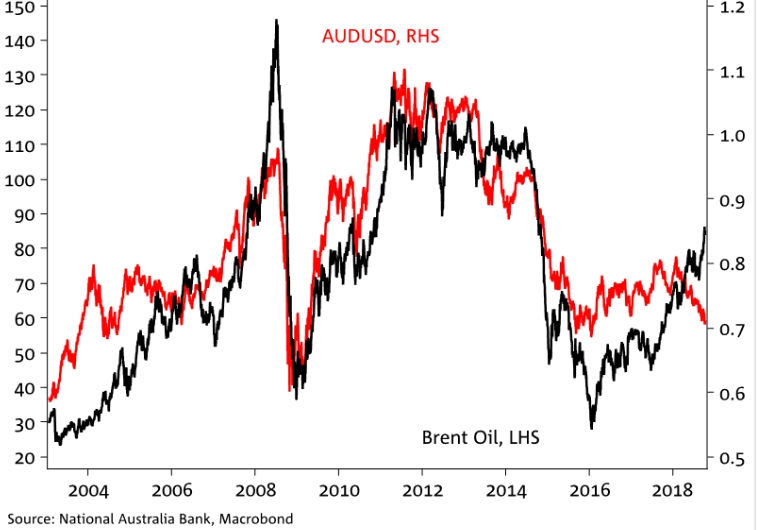 Brent oil prices recently reached their highest levels since November 2014 after OPEC spurned President Trump's demand to pump more oil.
Several factors are currently combining to generate predictions oil could head back to $100 or higher, including the approaching reimposition of US sanctions on Iranian oil exports, and the ongoing decline in Venezuelan oil output.
Stressing our USD fair value model which includes oil suggests the USD should fall, by more than 5%.
This indicates a higher AUD/USD, but how we get there matters too. In the event of a swift rise to $100 in oil, then at least initially the likely major deterioration in risk sentiment would dominate, hurting the AUD/USD alongside safe haven USD demand.
For further FX, Interest rate and Commodities information visit nab.com.au/nabfinancialmarkets