AMW: residential construction outlook
500k less people means a soft residential construction outlook.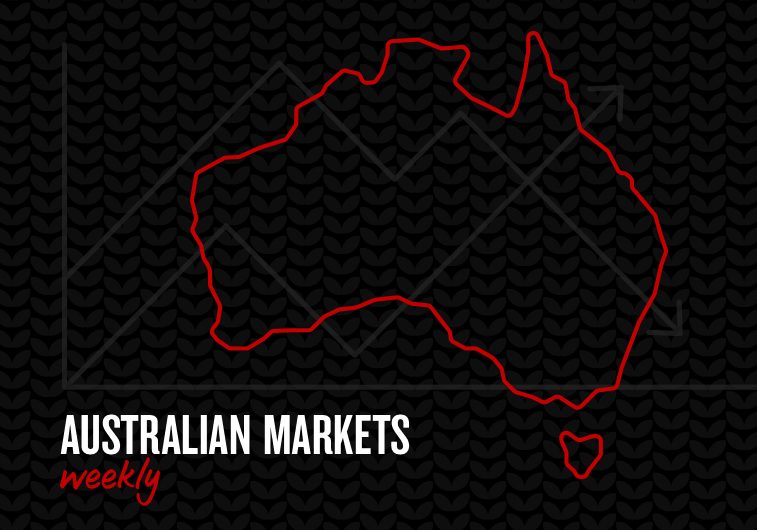 Download the report for the full picture:
Australian Markets Weekly: residential construction outlook
Population remains key, 500k below forecast
Dwelling approvals have fallen sharply in recent months, with housing construction expected to fall over coming quarters. NAB currently forecasts a 20% fall in dwelling construction with activity toughing in March 2021, with the recovery expected to be slow and construction not expected to return to pre-COVID levels until Sep 2022.
Approvals suggest the decline will be led by apartment construction in Sydney and Melbourne, while detached housing should be more resilient – that sector likely to be more supported by the $25k HomeBuilder Scheme. Lot sale enquiries have picked up. Our analysis suggests the existing dwelling pipeline will only sustain activity for another quarter or two given the sharp decline in approvals (now back to 2013 levels).
For a more durable recovery in dwelling construction, population growth will need to recover. Net migration has recently driven two-thirds of Australia's population growth and relative to ABS 2017 projections there will be 500k fewer people than otherwise by June 2021 if borders remain closed, equating to 190k less dwellings than otherwise being demanded assuming an average household size of 2.6 (see chart of the week).
In contrast to the construction outlook, house prices have been relatively resilient to COVID-19 headwinds with the government's JobKeeper/JobSeeker programs supporting household incomes. Temporary loan repayment deferrals have also prevented a rise in forced sales (9% of loans are on temporary deferrals, with the  deferral period extended to January 2021).
Key RBA speech (Tuesday) and Economic Update (Thursday)
The RBA Governor is giving his flagship Anika Foundation speech on Tuesday on the topic of "COVID 19, The Labour Market and Public-sector Balance Sheets", which NAB is proud to be a major sponsor of. Note this event is now available via Zoom – sign up and donate here.  The government is also presenting its Economic Update on Thursday where the review of the key JobKeeper and JobSeeker packages will be unveiled, with likely changes to both schemes. In the second part of this weekly we briefly preview these two key events, updating our prior analysis on what we can expect for JobKeeper and JobSeeker come September.
The week ahead
Australia: In addition to the RBA speech on Tuesday, the RBA Minutes are also out, though are unlikely to be market moving. Datawise a flash read of retail sales for June is on Wednesday, but is likely to be dated given the recent Melbourne lockdown.
International: US: jobless claims to remain under scrutiny given high frequency HomeBase data suggests the jobs recovery may have halted in July due to rising COVID-19 infections and some states reimposing restrictions. Earnings also under scrutiny with key tech stocks (Microsoft and Amazon) due to report; EU: all focus on the flash PMIs on Friday with a further improvement expected in July.
Please see attached for further details
Charts of the week
Population 500k less than projected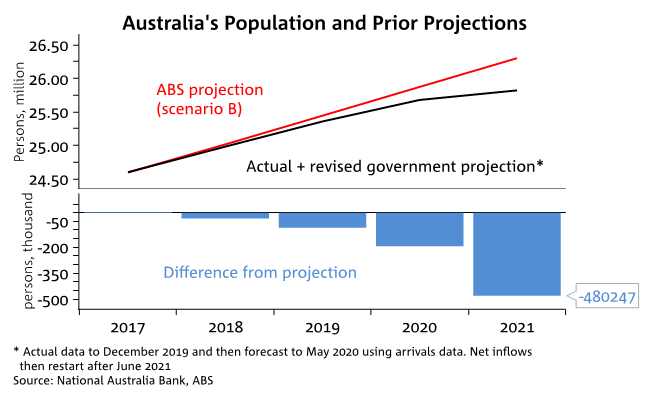 Customers can receive Australian Markets Weekly and other updates directly in their inbox by emailing nab.markets.research@nab.com.au with the name of their NAB relationship manager.