AUD/USD Annotated Chart: October 2017
The month that was for the AUD. The key events in October 2017 that impacted the AUD/USD.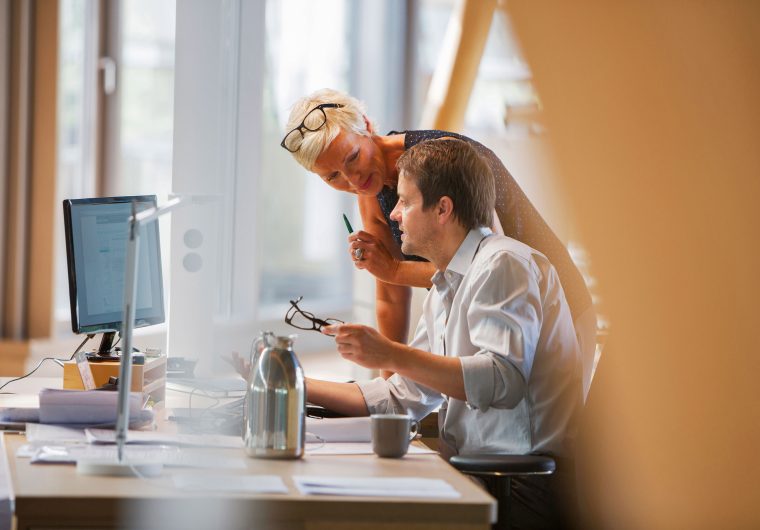 The AUD in October 2017
AUD/USD traded in a 2.7 cents range during October, the monthly high of 0.7894 seen on the 14th and the low of 0.7627 on the 27th. The currency range traded in the first half of the month amid a mix flow of data and news, but then a changed in USD fortunes and a soft Q3 Australian CPI print weighted on the AUD/USD with the pair ending October close to the lows for the month.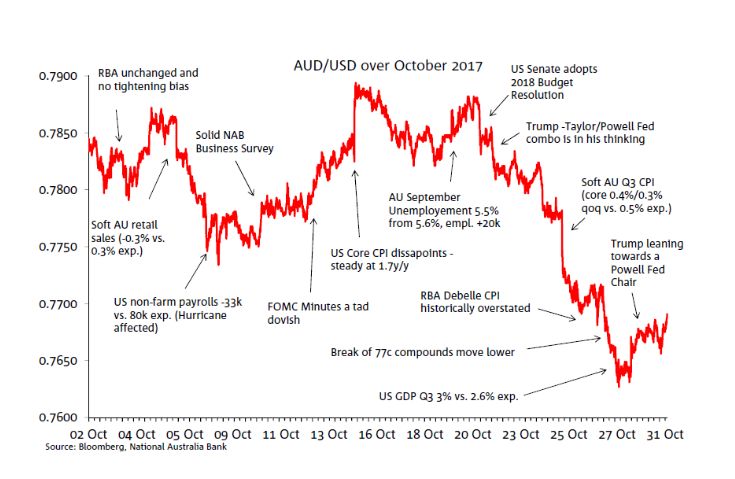 Soft Australian retail sales (-0.3%) and an RBA which did not reveal any tightening bias weighed on the AUD/USD early in the month while a hurricane affected non-farm payrolls report was a downward force on the USD. The big dollar struggled to perform mid-way through the month amid a dovish tinge to the September FOMC Minutes and a US CPI report which revealed core inflation undershooting expectations for the 6th time in the past 7 months. AUD then drew support from a strong Australian Labour force report, which proved short-lived given a turnaround in USD fortunes. This was on the back of an improved US tax reform prospects following the US Senate passage of a 2018 Budget Resolution. Speculation over President Trump's Fed Chair nominee initially boosted the USD with a Taylor-Powell combination seemingly under consideration. The AUD was not helped by a softer than expect Q3 inflation report and then the break of the technically important 77c level. Later in the month the RBA deputy governor Debelle didn't help the AUD by noting that domestic CPI could be overstated by 0.25% due to 'substitution bias', before the USD rally was arrested by reports suggesting Trump was biased towards nominating Governor Powell to be the next Fed chairman.
For full analysis, download the report:
For further FX, Interest rate and Commodities information visit nab.com.au/nabfinancialmarkets