Markets Today: Barcelona
Two factors drove much of Friday's offshore market activity. One was a Bloomberg source report suggesting that President Trump was inclined to nominate Jerome ('Jay') Powell to be the new Fed chair.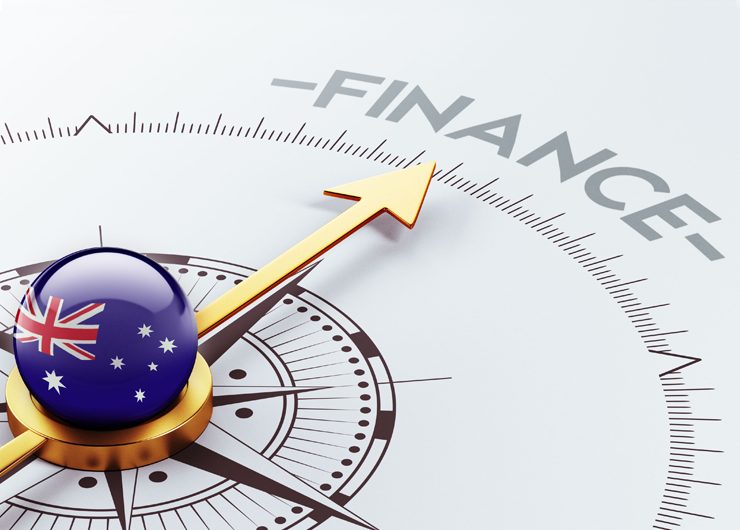 This sent the US dollar down across the board. The other was the unilateral declaration of independence by the Catalan parliament, swiftly followed by a vote in the Senate to enable the federal government in Madrid to dismiss the regional government, which Spanish PM Rajoy duly did with the declared intention of holding new elections in December. This sent the Euro down across the board, supporting the DXY dollar index in the process.   Hence it was a toss-up for this morning's title between the late Freddie Mercury's Barcelona and Blue Jay Way, the late George Harrison's contribution to the Beatles' Magical Mystery Tour.  Freddie won.
Over the weekend, Trump in an Instagram video (really?) promised a Fed decision this week, while Steve Mnuchin, talking to reporters on a plane to Abu Dhabi, said that Trump was focussed on appointing the next Fed chair, not at this stage a new Vice-Chair as well.
No matter that in our view, the course of Fed policy next year will be driven largely by the data, not the personalities round the Eccles Building board room table. Markets are evidently still intent on having some fun with speculating on whether the next Fed chair, assuming it is not Janet Yellen, will be trying to pull the FOMC in a more hawkish direction (i.e. under Taylor) or whether continuity will be the name of the game (under a Powell-led Fed).  Hence the DXY dollar index lost about a third of a percent, and 2-year Treasury yields 3bps or so, immediately following the report.
A 40 point rally in EUR/USD on the Powell report was reversed, and then some, on the news from Spain. It's still Sunday evening in Barcelona, where we're witnessing a mass rally in favour of Catalonia's continued existence as part of Spain. For markets, while the issue is having a mildly unsettling impact on the Euro and eliciting some bond flight from Spain into Germany, markets are likely to travel for the most part on the presumption that come the elections, the independence question will fade from view.
Slightly earlier in the offshore session Friday, the dollar and US yields drew only minor support from data showing US Q3 GDP grew faster than expected, 3% against the 2.6% consensus. Growth was somewhat flattered by a 0.7 percentage point contribution from inventories, though personal consumption expenditure grew at  2.4% annualised pace in Q3, a little stronger than the 2.1% expected. The headline PCE deflator at 2.2% beat the 1.7% consensus though the core PCE price index came in at 1.3% as expected (up from 0.9% in Q2). We'll get the September monthly read tonight but which should merely confirm the 1.3%b annual rate.
Also to note on the US data front was the final University  of Michigan consumer sentiment index, which fell to 100.7 vs. the 101.1 preliminary read (as expected) but more comforting for the Fed, the 5-10 year inflation expectations reading came back to 2.5%, having dropped from 2.5% to 2.4% in the preliminary read.
In FX, the reversal of the USD's fortunes meant that Friday's winners were mostly the earlier week losers; hence NZD and AUD occupied two of the top three spots on the day and two of the bottom three slots on the week. AUD close in NY at 0.7677, after earlier in the day trading as low as 0.7625, the lowest since July 11th.
In US rates, the Monday-Thursday bear steepening theme gave way to bullish flattening on Friday, with 2s -2,7bps to 1.59% and 10s -5.5bps to 2.41%. On the week though, bear steepening remains evident, with 2s +1.2bps and 10s +2.2bps.
In stock, new record highs for the S&P and NASDAQ included Jeff Bezos adding a cool $10.8bn to his net worth (now $93.8bn) usurping Bill Gates to become the world's richest man, after Amazon popped 13% higher.
In commodities, the softer dollar provided some support for gold and oil though gold's $2.20 rally still leaves it $7 down on the week. Brent and WTI gained $1.10 and $1.30 respectively, to $60.44 and $53.90. This is the first close above $60 for Brent since June 2015. Saudi Arabia continues to make optimistic noises about extending OPEC production cuts beyond their current March 2018 expiry.  In contrast, iron ore fell back $1.40 to $60.08, to now be less than 50 cents away from its 11th October 4-month low of $59.65.
Coming Up
Friday's weekly close for AUD/USD beneath both important trend-line support around 0.7700 and the 200 day average at 0.7694 is ominous technically. A Powell-led Fed is surely now close to being priced into the dollar, but any loss of – albeit already modest – optimism towards US tax reform is not. This is set to remain a key swing factor for the USD, and with that the AUD, in coming days and weeks.
Neither Fed rhetoric out of the FOMC this week, nor the ISM and payrolls reports, should dislodge expectations for a December Fed rate hike.
China PMIs (Tue and Wed) are a local swing factor for AUD, as too will be Friday's retail sales data which NAB thinks will show a bounce back from the August drop.
The BoE will likely raise rates on Thursday.
Overnight
On global stock markets, the S&P 500 was +0.81%. Bond markets saw US 10-years -5.45bp to 2.41%. In commodities, Brent crude oil +1.92% to $60.44, gold+0.2% to $1,269, iron ore -2.3% to $60.08, steam coal +0.5% to $97.45, met. coal +0.1% to $181.75. AUD is at 0.7676 and the range since Friday 5pm Sydney time is 0.7625 to 0.7678.
For full analysis, download the report:
For further FX, Interest rate and Commodities information visit nab.com.au/nabfinancialmarkets