June 30, 2017
Bringing procurement processes into the 21st century
While consumers use the convenience and technological advances offered by credit cards for over 35 per cent of their payments, corporate cards are used for under 2 per cent of business payments.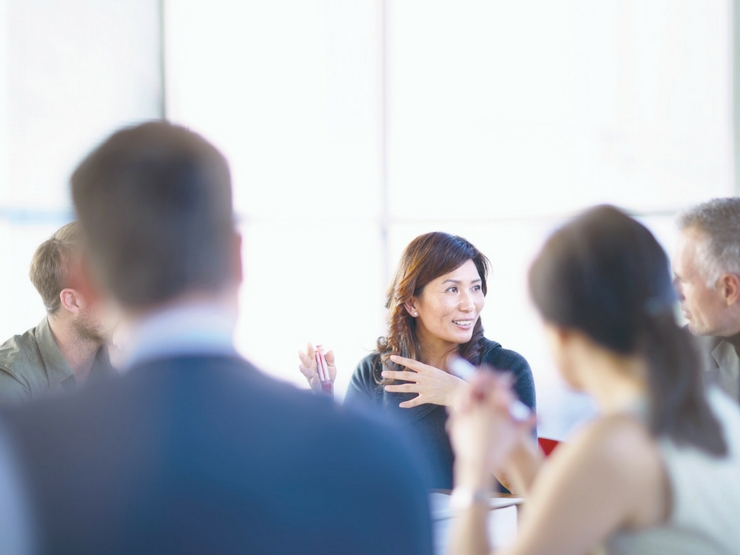 Recent Visa and Euromonitor surveys1 highlighted that while consumers use the convenience and technological advances offered by credit cards for over 35 per cent of their payments, corporate cards are used for under 2 per cent of business payments. Unpicking the reasons for the disparity and then coming up with a solution was the challenge taken on by NAB's digital innovation hub, NAB Labs.
Corporate clients joined NAB Labs at customer-centred workshops with the aim to understand their problems around payment processes in general and their reluctance to use corporate cards in particular.
The results were consistent.
Inefficiencies in procure-to-pay, supplier management and reconciliation processes are widespread.
The procurement process in many businesses is a complex, time consuming and often manual process. While it was agreed the current purchase order driven processes were inefficient and difficult to use, it was acknowledged that there are really no alternatives that allow upfront approval, thereby mitigating risk – a benefit businesses don't want to lose.
Wasted working capital and a lack of real time cash flow visibility are major negatives of today's poorly integrated systems and manual processes.
Slow processing reduces the accurate visibility of a company's cash flow leading to sub-optimal working capital management. Long invoice processing times can make it difficult to take advantage of supplier terms and early payment discounts, and leads to late payments to suppliers. This results in cost consciousness only happening on the individual transaction level.
Lack of pre-payment control inhibits corporate cards being offered to the majority of employees.
Most businesses acknowledge that corporate cards are a resource and time-efficient way to pay for procurement and general expenses such as travel. The main concern is that card expenditure controls are post rather than pre-transaction which can make controlling unauthorised spending difficult. This often stops corporate cards being issued to all but a few executives and means many employees suffer the inconvenience of having to frequently use personal cards for business purposes.
One solution for multiple pain points
Armed with the pros and cons of different procurement and payment systems, NAB has been researching and developing an effective card solution that delivers:
Upfront approval to reduce unauthorised transactions and payments
Effective reporting that links transactions to employees
Accurate cash flow visibility for better management of funds
Fast approval and issuance of payments so supplier early payment discounts and terms can be achieved, and incurring interest fees can be avoided, benefiting the cash flow of both parties
Streamlined low value, high volume transaction processes
Simplified supplier on boarding and maintenance
Solution integrated into existing software platforms
During the customer-centred workshops, customers were very excited about the solution NAB has come up with. "NAB has listened to our customers and addressed the current limitations in procure-to-pay processes with a controlled card-based payment solution," NAB's Executive General Manager for Deposits & Transaction Services, Rachel Slade, said.
"We're aiming to provide a powerful desktop-to-mobile tool that addresses the challenges businesses face when making payments to their suppliers," Ms Slade said.
She also hinted that the solution makes the most of technology's shift away from physical cards. "It's no secret that the commercial payments landscape is changing. NAB's digital payment solution is dynamically connected so our customers can keep pace with the latest fintech advances."
Kyle Ferguson, CEO of Fraedom, NAB's FlexiPurchase expense management platform partner, said: "Whether it's improving cash flows, increasing supplier terms or simply replacing a manual accounts payable process, our goal is to deliver a solution that becomes the streamlined default payment method for business".
Along with partners Visa and Fraedom, NAB is also ensuring any new solution delivers a seamless procure-to-pay functionality leveraging the existing NAB FlexiPurchase platform. 'Self-managed personalisation' is also being added to enable customers to configure the solution to their policies and processes.
Head of Business Solutions for Visa Asia-Pacific, Olivia Leong, said: "We're excited to be partnering with NAB in delivering a fit-for-purpose payables solutions for organisations pursuing automation to manage their procure-to-pay processes.".
Stay tuned for more on this next generation corporate payment solution over the coming months.
1Visa CCE Study 2014 and Euromonitor payments research, 2015