How to turn ideas into business reality
Turning ideas into a concrete plan that helps to develop, nurture and build your business just takes some careful planning.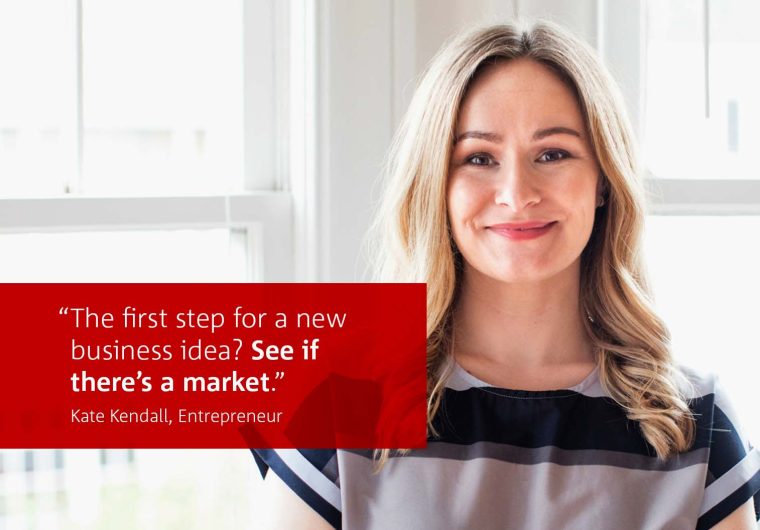 How many times have you had an idea for a new avenue, product or service but been unable to turn it into a reality? Astute business owners quickly realise that hatching an idea is only half the battle.
We asked three business experts for their tips on taking a concept from brainwave to business-boosting reality.
The validation stage
Kate Kendall is a what you might call a 'serial founder'. The Australian-based entrepreneur has founded multiple organisations, including tech entrepreneurship school Atto, tech startup advisory Indie Labs, freelance recruitment site CloudPeeps and remote events guide The Fetch.
And the very first step to developing a new product or service, she says, is validating the idea itself.
"The first step for a new idea in business? See if there's a market," Kendall says.
"I see so many founders fail to validate their idea with customers, and focus on product and marketing too early. Some have even spent tens of thousands of dollars building a product without validating the idea."
Instead, explore and test the idea by writing down the goals of the project. The process of articulating your vision can illuminate any assumptions you have and guide you on the right path. Then ask yourself about the value of your product, determine your target audience and understand what differentiates your product from others, she says.
But don't spend too long on this stage – or you can stray off-path into a spiral of procrastination, Kendall says.

Research, research, research
The research phase needs to include a thorough review of the global competitive landscape.
"If you think you haven't got any competitors, you don't understand the market well enough," Kendall says. "Read website terms and agreements, customer reviews and employee reviews, as they are all very telling about the strategic direction and what's been working for others."
Speaking with potential customers and running a discovery process is also vital, she says.
"You will save so much time and money in the long run if you invest a few months doing this. From there, you can create a Minimum Viable Product (MVP) using a lot of free or affordable tools online, especially no-code platforms."
Kendall also recommends building a pre-launch audience for any new idea using social media and email, thereby sharing your journey publicly as a means of building not only interest and support but also mobilising potential customers interested in your new offering.
Again, however, don't get bogged down. "The research phase shouldn't be about spending six months mapping out your idea in Excel or a slide deck. It needs to be practical and evolving in real-time," Kendall says.

Don't rush to market
Resist the urge to dive in until you've written a business plan for your new idea, says MYOB's general manager of SMEs, Emma Fawcett.
Take the time early on to establish your purpose, target market and operating model, she advises, as these will provide the guiding principles for your new product or service. They will also provide clarity around the initial steps needed to drive the project forward.
Once you have a purpose and realistic objectives, for example, your goals on how to achieve those will come naturally. But the key here is to be realistic.
"New projects that fail tend to be too ambitious about three things: product or service demand, what people are prepared to pay, and how often you expect a repeat purchase," Fawcett says.

Secure your finances
A business plan should map out a clear pathway for your financing needs. Once you fully understand what the business around your idea looks like, you can work on the resources you'll need along the way.
"An accountant or bookkeeper, along with a strong relationship with your chosen bank, will offer you access to invaluable advice as you navigate financing requirements and business development," Fawcett says.
Make a digital-first plan 
The past 18 months have shown that if you are not an online business, you are planning to fail.
SMEs with advanced levels of digitisation are 50 per cent more likely to grow revenue, according to Deloitte, so taking a digital-first approach has never been more crucial.
 MYOB's recent Business Monitor Report found that 46 per cent of SMEs moved more of their operations online in response to the pandemic, and 85 per cent of those said they would not have survived if they hadn't.
"Our 'new normal' will require all businesses to take a digital-first approach to their operations," Fawcett says. "This goes far beyond a website or presence on social media.
"Core factors that make a material impact on a business's success rate include effective cashflow, inventory and supplier management – and these are all areas that can be successfully digitised," she says.

Acquire sales first
Starting another business or adding to your existing operations doesn't have to be expensive.
Entrepreneur and business growth mentor Justin Herald, who founded the Attitude Inc. clothing brand that turned over in excess of $20 million a year, always tests the market before a new business idea even exists.
For example, he saw an opportunity to launch a program that taught young people entrepreneurial skills. He asked his social media followers if they would be interested in a such a program, which led to 193 pre-sales. From there, he set out to build the business to meet the demand.
"Getting sales first means there's no risk, and also ensures that a business is constantly relevant," he says.
Keep operations in house
Outsourcing is common, but Herald warns that, particularly in the early days of building on a new idea, it's crucial that business owners go on the journey by keeping core tasks in-house.
The successful entrepreneur still handles his own reconciliation every month across all his businesses; it provides full visibility over the earnings of his business, he says.
"Not only can outsourcing lead to unnecessary overheads, but it can also mean you're not across important things, like which elements of running the business cost the most," Herald says.