October 23, 2016
Importing rules and regulations
If your business needs to import raw materials or goods, there are a few bases you'll have to cover to ensure you're importing within the law. You can't simply import anything; some items are illegal while others are banned from certain countries.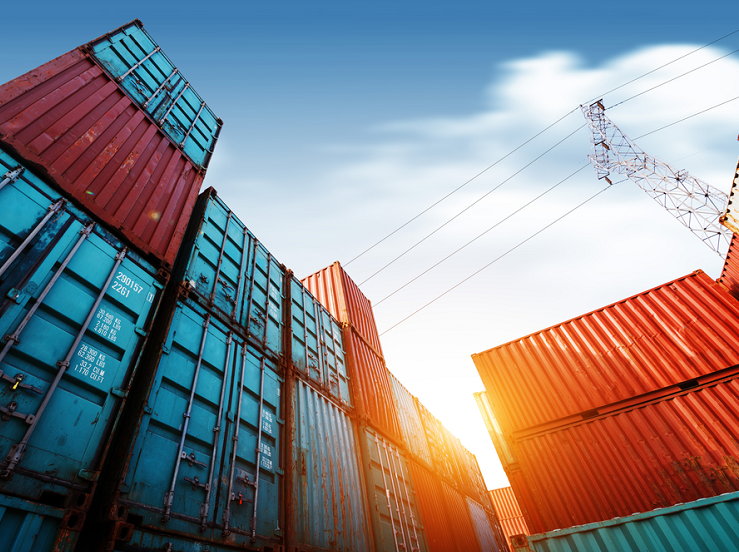 Licensing and permits
As an importer, you don't have to obtain an import licence but you may need permits for certain goods or restricted products (or for samples). You'll also have to make sure you:
Supply an Australian Business Number (ABN), if you have one, to the Department of Immigration and Border Protection (DIBP) when bringing in goods.
 Consider seeking the advice of a customs broker when valuing your imported goods.
Gain awareness of any rules of origin with your imports. These rules might determine whether you're eligible for any benefits, such as reduced duty rates.
For more general information on importing and buying goods from overseas, see the Department of Immigration and Border Protection's website.
Customs brokers
It may be beneficial to find a customs broker who's familiar with the rules and regulations involved. Specialist knowledge of the country you're importing from would help, so your imports pass through customs in a timely manner.
A customs broker can save your business time and money by being guided through the process. It's also convenient to have an expert take care of all the paperwork and any stress that comes with it.
Labelling requirements
Certain goods imported into Australia have to be correctly labelled and ultimately it's your responsibility to make sure this happens. If your imported goods don't meet the requirements, they could be seized and forfeited.
You'll need to know:
Which goods (or classes of goods) need to be labelled. The Australian DIBP will likely want to know the country of origin so that items can't be mistaken for Australian made products when on-sold to domestic consumers.
What labelling is required.
Where the labelling has to be applied.
Trade descriptions
There are some imported goods that will need trade descriptions so that customs know the key characteristics of what you're importing, such as the weight, origin and contents.
If your imports have to show trade descriptions, they must be:
In English, noticeable and with readable characters.
Part of the main label attached to the goods, in a visible position and as permanent as possible.
Each trade description also has to include the country name where your goods were made or produced and a true description about them. Take a closer look at the DIBP's label requirements for businesses.
Prohibited and restricted imports
As a business owner, there are certain goods that you can't import at all. For example, the import of some raw milk cheeses is banned in Australia. Whereas other items are restricted and need written permission for you to import them.
It's important to carefully research each type of good you intend to import so you're clear about what you can and can't bring into Australia.
The DIBP have a comprehensive list of prohibitive and restricted items that businesses can't import.
Sanctions and Embargoes
You might come across some legal barriers to trade, namely a sanction or an embargo where there are restrictions placed on trade with a specific country, group of countries, legal entity or organisation.
These restrictions could relate to the importing of goods, materials, capital or services from a certain country.
Legal issues
When dealing with another business in a foreign country there can be risks, particularly if a disagreement occurs.
It's important for a contract to state what legal jurisdiction will apply should there be a disagreement – try and ensure Australian law rather than the seller's offshore law covers your rights.
Importing samples
As an importer, it's likely you'll have to travel to overseas markets in search of the best quality and prices for the goods you plan to bring into Australia.
Occasionally you may need to carry in (or import) samples. And depending on the nature of the goods, you may need to obtain a permit.
Find out more about commercial goods and samples at the DIBP's site.
Australian intellectual property (IP)
Be aware of bringing in goods that could violate local IP, such as trademarks, branding or duplicate products.
It's critical for your business to know how IP rights might impact on the goods you plan to import into Australia. Make sure you check whether:
The goods you import breach any IP rights already in place in Australia.
You need to obtain IP protection in Australia for your imported goods. Existing overseas IP protection may not be enough to provide protection in your home country.
Next steps
Speak to your NAB Business Banker to discuss your import plans.
Get to know the Incoterms rules – these are international rules for the interpretation of trade terms used in international trade, formulated by the International Chamber of Commerce.
 Read Business.gov.au's overview about how to import into Australia.
 Have a look at the DIBP's list of items you can and can't bring back into Australia.