November 21, 2023
Joining Ann Sherry's 'relentless dissatisfaction club'
The NAB board member and Queensland University of Technology chancellor reveals what drives her passion for social change and equity as special guest at the inaugural NAB Women in Funds and Infrastructure networking event.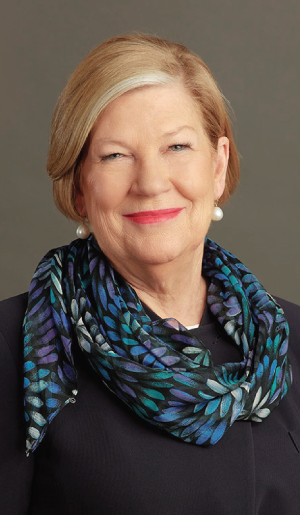 Ann Sherry has seen vast workplace change since first training as a radiographer back in the days when her mother simply wanted her to find a doctor to marry.
The experience instead sowed the seed of "relentless dissatisfaction" at the heart of her drive for positive social change in a leadership career spanning government, banking, tourism and now tertiary education.
"All of us through our careers and lives have massive opportunities to lean into change," she says today. "There's something about grabbing the opportunity for change which makes you feel better, because it gives you an incredible sense of accomplishment and also courage."
Sherry was speaking at NAB's inaugural Women in Funds and Infrastructure networking event in Sydney, where more than 60 guests gathered to share their career experiences and stories with industry peers while promoting greater diversity and inclusion (see panel member highlights below).
At a challenging time for the sector, as economic conditions and skills shortages collide with an enormous need for projects to address the energy transition, the housing crisis, transport and more, she urged the audience to join her "relentless dissatisfaction club" and make Australia a better place.
A way to do this, Sherry says, is to keep learning and coming up with new ideas to see through, no matter how hard they may seem.
"Change and transformation is in everyone's remit," she says. "Big things can be changed if you find the right moment, the right opportunity, the right idea and the sometimes the right name to attach."
Backing big ideas
After her initial start in health, Sherry left to study economics and politics, leading to a public service career, including eventually as head of the Office of the Status of Women under the Keating government.
At this pivotal time, Sherry advised on a series of important issues which are today embedded in Australian life. These included making superannuation available to all workers, not just the then mostly male, full-time, permanent employees, and starting the National Breast Cancer Foundation to fund research and build awareness of the disease in Australia.
Sherry says both these initiatives came from regular meetings held with her team calling for the "big idea of the week".
"I've used this notion ever since in executive roles," she says. "What's anyone seen, or thought about, or really feels passionate about, that we could do to shift the dial? The stuff you think is undoable, unfixable – sometimes you've just got to step back and go, 'What is it this week? What's our idea?'"
Building opportunity together
One of the key ideas she sees today is around business sustainability, which importantly for infrastructure, she says needs to encompass more than the "E" in environmental, social and governance (ESG) conversations.
"The 'S' is just as important because the social contract for everybody in the ESG space is still not that well thought through. Look at the pushback on infrastructure – whether it's public transport or public housing – it's because the 'S' hasn't been sorted."
Sherry says projects need to create true shared value through really listening to what local communities want and working to build these opportunities together.
Looking around a room full of a diverse range of guests, Sherry said she was confident solutions would be found, so long as everyone kept asking the right questions and kept learning as she had done throughout her professional life.
Introducing Sherry's keynote, NAB Executive, Client Coverage, Cathryn Carver, said the NAB event was about hearing inspiring stories from women in leadership roles and taking up the opportunity to "get the inside scoop and share some insights" through networking together.
"The group of professions and industries under this sector called infrastructure that we have here today is all part of a real nation-building ecosystem," Carver said. "That's something everyone in the room should be incredibly proud of.
"For us here at NAB, this means building sustainable relationships together, and that means creating mutual value over the long-term. This is anchored for us in our deep understanding of you, as our clients, and of the industry."
Diversity and inclusion panel insights
NAB Executive Director, Fund Sponsors, Strategic Investors & Alternative Assets (FSA), Brooke Wells, moderated a discussion on diversity and inclusion with a panel of special guests sharing their experiences. Here are some of the highlights: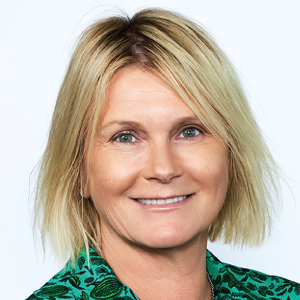 Kim Josling, Snowy Hydro, CFO
"Creating a diverse pipeline is easy to say and hard to do. We've had a real target around graduate engineers and apprentices, to take a bigger slice of the market share of what's coming out. So, if you have 10 to 15 per cent of engineering graduates that are women, our intake is 30 per cent. We've worked hard to achieve that.
"It's pretty good getting a diverse cohort in there, but then what needs to happen? You've got to have real cultural change, so they feel valued and included. You don't want to just perpetuate the stereotype of women being seen differently in the job."

Bopha Ly, Dexus Infrastructure, Managing Director, Energy & Renewables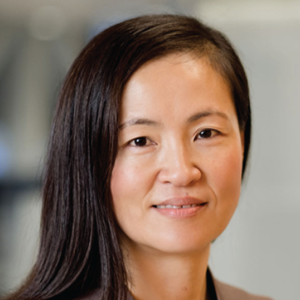 "Intersectionality is hugely important. Almost 50 per cent of us have parents who were born overseas. Corporate Australia wants to be able to access that richness of talent from our broader society.
"You can start initiatives to bring in ethnic, diverse women but if they see the rest of the organisation as still very male-dominated and lacking cultural diversity, they're not going to want to stay."

Shelley Turner, Western Sydney Airport, CFO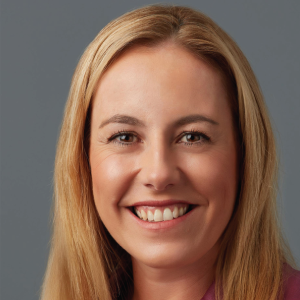 "My daughters asked, 'Mum, can girls be prime ministers?' and I just had tears in my eyes. How is it that my intelligent and capable daughters even have to ask that question? They can't be what they can't see. Representation and visibility is so important, and that includes within the context of an organisation. Women in leadership roles carry an incredible responsibility to their peers, their team and beyond into society"

Amanda McMillan, Macquarie Asset Management, Senior Managing Director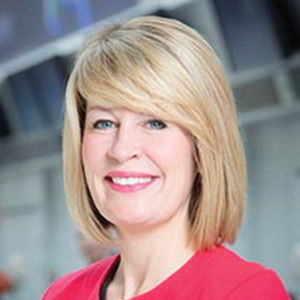 "Equity is about a really personalised journey. It's about someone listening to you and having a good quality conversation, hearing your voice and what's going on in the organisation and finding a pathway that's designed around you.
"Business can't fix all societal inequality, but it has a massive role to play in equity – to listen and understand and make those adjustments."