Markets Today: A Hard Rain's A-Gonna Fall
"We are experiencing a bubble not in stock prices but in bond price".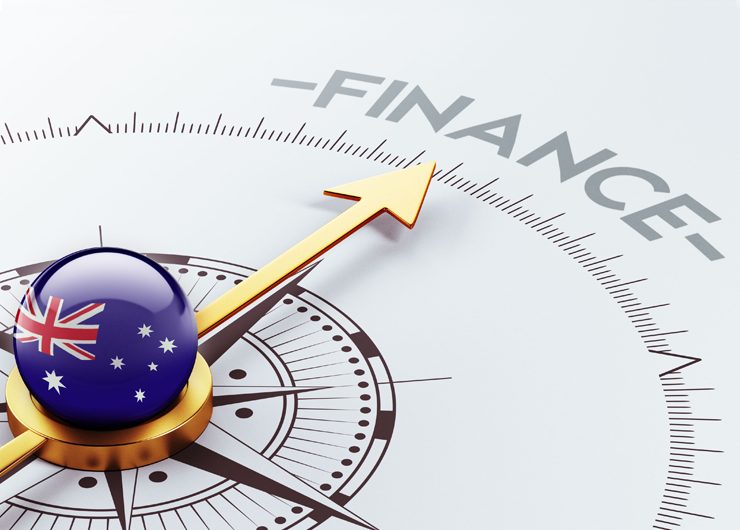 A Hard Rain's A-Gonna Fall is that famous song from Dylan, one of many thousand from the Nobel Laureate. It was also the message from former Fed Chairman Alan Greenspan in a Bloomberg TV interview, speaking of a bubble in the bond market.  "By any measure, real long term interest rates are much too low and therefore unsustainable.  When they move higher they are likely to move reasonably fast.  We are experiencing a bubble not in stock prices but in bond price".  He went on to talk of how the economy was about to enter a period of rising inflation, essentially then bursting the bubble.  Rising inflation would be a challenge for bond investors and for yield-sensitive stocks, but a challenge the Fed would relish, a more familiar historical challenge than current circumstances.
Overnight price action has seen that Greenspan-described "bubble" get bigger, US 10s down 4.3bps to 2.25% on the back of still subdued US inflation revealed by the latest PCE deflators, a pull-back in oil prices, and for once a steadier big dollar.  The Bloomberg spot BBDXY index has risen 0.22%, the AUD on the down side, pulling back through 0.80 in the London session after choppy trading initially after the RBA statement.
Relative under-performance of the AUD has come most likely in part from the headwinds created by the 59 words the RBA devoted to the growth and inflation consequences of a higher dollar, meaning later rate rises than would otherwise be the case.  It was helped earlier yesterday in the run up to the RBA announcement of a stronger than expected Caixin China Manufacturing PMI for July adding more flavour to the commodity/China support theme.  Iron ore was little changed overnight; met and steaming coal were higher, but oil weighed a little on commodity sentiment, as did base metals, mostly.  Added into the mix, Former RBA Board member John Edwards has told Sky News that the Bank may no longer target inflation but focus on growth.
The US PCE deflators for June reflected the still low inflation mould.  While the monthly change in both the headline and core PCE deflators were right in line with expectations (flat and 0.1%), an upward revision by a tenth saw a headline rate of 1.4% and core at 1.5% beating estimates by a tenth.  The weaker dollar should help support inflation in coming months.  Against the in-line inflation content in that report, incomes and real consumer spending were slight misses.
Also released in the US, the ISM Manufacturing index for July came in above expectations, at 56.3 (L: 57.8; E: 54.4), with a kick up in prices paid but employment down two index points to a still solid 55.2.  Adding to the mixed nature of the US data set, Construction Spending in June missed expectations, not market sensitive but part of the growth story.  Auto sales missed expectations.
Eurostat released their initial cut of June quarter GDP and it was right in line with expectations.  Growth was 0.6%/2.1%, actually matching the annual growth in the US.  As is usually the case, there was only miniscule revision to the Eurozone July PMIs.  Across the channel, the UK Manufacturing PMI for July was a little higher than expected at 55.1 (E: 54.5), up from 54.2, supporting sterling and seeing EUR/GBP drift off a touch during the overnight session.
The overnight NZ dairy auction saw the Global Dairy Auction price down by 1.6%, not a large fall, but nevertheless the softest since March.  This seems to have been sufficient to keep the NZD on the back foot with the AUD and its pull-back and ahead of NZ labour market and wages data this morning. The announcement yesterday of the NZ labour party changing its leadership, two months out from the election, and following recent poor poll results saw no NZD reaction.
Coming up
There's some more local regional focus today, initially across the Tasman with the June quarter labour market (employment, unemployment) as well as wages and average earnings growth.  Private wages growth are expected to remain contained.  That's all at 8.45am AEDT.  Then Building Approvals for June are published at 11.30.  As well as focusing on the slowing trend in dwelling approvals, we've also been seeing a pick-up in non-residential approvals with the more buoyant state of the commercial property market.  BoJ Policy Board member Funo is speaking today too.
It's a rather less busy night as far as the calendar is concerned, though there are two Fed speakers, hopefully offering their updated views on the economy, inflation and monetary policy.  First up is Cleveland Fed President Loretta Mester (a non-voter on the FOMC this year).  In late June (after the June hike) she said that she sees no reason to increase interest rates as recent inflation data raise doubts that prices are returning to the Fed's 2 percent goal.  Then follows San Francisco President John Williams (also a non-voter this year) who on his recent Australian sojourn was delivering a message that he was tending to look through recent low readings.  He was singling out the likely one-off nature of the major fall in cell/telecoms prices and deals.  There's been more soft US inflation readings since.
Overnight
On global stock markets, the S&P 500 was +0.24%. Bond markets saw US 10-years -4.10bp to 2.25%. In commodities, Brent crude oil -2.33% to $51.49, gold+0.2% to $1,269, iron ore -0.2% to $73.56, steam coal +1.6% to $94.70, met. coal +2.0% to $179.50. AUD is at 0.7968 and the range since yesterday 5pm Sydney time is 0.7961 to 0.8043.
For full analysis, download the report
For further FX, Interest rate and Commodities information visit nab.com.au/nabfinancialmarkets
More from NAB