Markets Today: Calm on the water
It's been a night of relative calm when all is said and done and not at all resembling the middle of last week.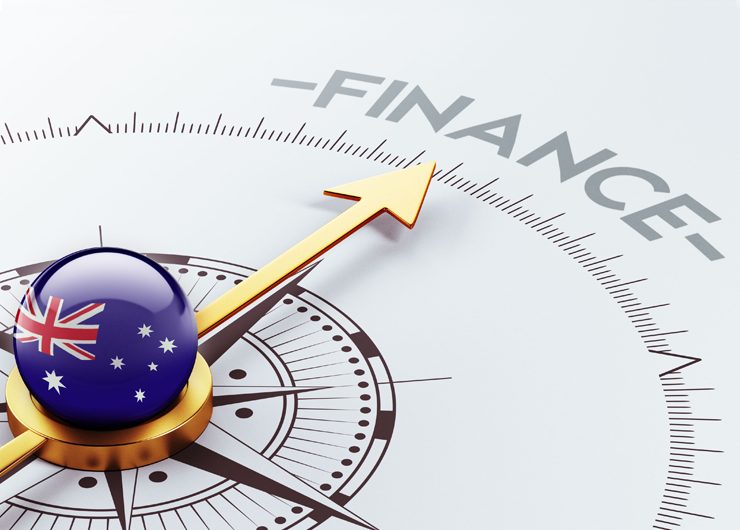 German Chancellor Merkel has been saying what everyone has known – that the Euro is too weak – lifting the single currency and softening the USD.  The Chancellor said that the weak Euro is partly to blame for Germany's trade surplus and that Germany's products are too cheap in relative terms.  That will be music to the President's ears.
Whether the Chancellor's comments were meant at all for the ears of the ECB and not just for the students she was speaking too, ECB Council Member and Bundesbank President Jens Weidmann noted that price pressures are still muted.  He also said that the ECB will need to act when prices rise with policy normalisation to come if the recovery lifts wages.
The Dow is up by 0.43%, the big dollar is down 0.1-0.2%, the Euro up marginally, with the AUD up 0.24% while the NZD has fared better, the Kiwi up 0.51% at the top of the FX leader board.  US stocks have been assisted by the President's arms deal with the Saudis.  Highly-traded commodities, oil, gold, base metals, and iron ore are all higher, aided by some USD softness. US Treasury yields are steady to a little higher, 2s virtually steady and 10s are up 1.4 bps to 2.25%.  Oil has been getting a little more support in the lead up to the OPEC meeting with talk around the market that the OPEC leaders will have to do more to really impress the market as far as production cuts are concerned.  In years past, after the Asia crisis and during the GFC, cuts of around 4½mb were announced.  (Of course making them stick is another point entirely.)
The other major currency that has come in for some attention has been Sterling.  With the UK election two weeks away, polls show the Conservative Party's lead has halved from 18 to 9, sharpening the market's attention. PM Theresa May's weekend policy backflip on a very unpopular policy on dementia care and needing to access housing assets has only sharpened this interest.  There has not been undue pressure on the Pound against the dollar though it has lost some ground against the Euro.  There is also still the tough road ahead for Brexit negotiations, including over the divorce settlement – including when it should be paid – that remains a particular point of angst on both sides.
RBA Governor Guy Debelle has been speaking in Basel on his way to London for the opening of the FX Global Code on Thursday.  He did not speak on the Australian economy nor monetary policy but stuck to his speech on the "basis swap".
There have been three Fed speakers, all voters this year, Neel Kashkari, Patrick Harker, and Robert Kaplan. Kashkari opened a Minneapolis Fed Conference on Inequality, but did not offer anything of a market-sensitive nature.  Harker also didn't comment on the economy or rates.  Kaplan though did and he still makes the case for three rate hikes this year, and there was very little market impact from his view.  And even Kaplan softened his rate view by admitting that progress toward the Fed's 2% inflation target had been slow.  For now at least, he appears to be giving more weight to the continuing strength in the labour market and that recent inflation readings are not a sign of a weakening trend.
Coming Up
There are two more Fed speeches in the APAC time zone today, both at the dovish end of the monetary policy spectrum, Charles Evans from Chicago (and voter this year) and Lael Brainard, Fed Governor/voter.  Evans spoke as recently as ten days ago remarking on the sound fundamentals of the US economy and the difficulty of coming up with many downside risks.  Brainard hasn't spoken on monetary policy since early March.  Many regard her thinking on the economy as not to different from the Chair.  She supported the March rate hike.  She is giving the keynote address at the Opportunity and Inclusive Growth Institute conference, speaking at 9.00 AEST.  Evans is speaking in Shanghai at 11.10 AEST at a private symposium of OTC Derivatives, so only a text of his formal talk is anticipated.  (It's not clear if reporters will get any look in.)
The only local data is the usual weekly ANZ-Roy Morgan Consumer Confidence Index.
Tonight, there'll be some focus on data out of Eurozone/Germany, the UK and the US.  Germany has its May Ifo Survey, that's more often than not been stronger of late; there's also its second vintage of Q1 GDP.  (No revision is expected.)  Eurozone PMIs for May are also out.  The UK releases its April public finances report and its May CBI Retailing/ Distributive Trade report.
Then the focus turns to the US Administration's Budget, the market having only seen a "skinny budget" in March.  More detail is awaited on tax, infrastructure, military spending, and entitlement spending cuts.  Equally important will be early reaction from Congress as well as an analysis in time of its economic and fiscal impact in time from the Congressional Budget Office.  The US also releases New Home Sales and the Richmond Fed manufacturing index; the Fed's Kashkari and Harker have return engagements.
Overnight
On global stock markets, the S&P 500 was +0.52%. Bond markets saw US 10-years +1.91bp to 2.25%. In commodities, Brent crude oil +0.22% to $53.73, gold+0.6% to $1,261, iron ore +0.8% to $63.19, steam coal +0.7% to $74.80, met. coal -1.4% to $172.00. AUD is at 0.7475 and the range since yesterday 5pm Sydney time is 0.7435 to 0.7489.
For full analysis, download report or listen to The Morning Call Podcast
Markets Today: 23 May 2017 (PDF,114kb)
For further FX, Interest rate and Commodities information visit nab.com.au/nabfinancialmarkets
https://business.nab.com.au/wp-content/uploads/2017/05/nab-finance-markets-today-23052017.pdf