Markets Today: I can't stand up for falling down
Almost certainly neither Sam and Dave nor Elvis Costello had inflation or inflation expectations in mind when the recorded this track, though for the record US CPI was running a little shy of3% when Sam and Dave first recorded the song in 1967, and over 20% in the UK when Elvis Costello covered it in 1980.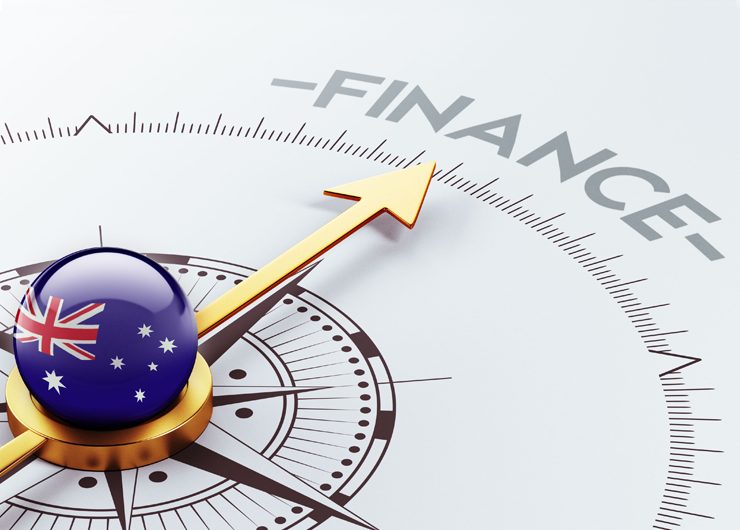 In the USA 50 years on, inflation expectations as measures by the University of Michigan on Friday fell to 2.3%, back to not only where they were at the end of last year, but equalling the lowest level recorded in the 24 years history of the survey.  Consumer price inflation meanwhile dropped from 2.0% to 1.9% in April in core (ex food and energy) terms and back to levels last seen in October 2015.
Check out today's Chart of the Day below. Whether looking at wages growth, CPI, the Fed's preferred core PCE deflation measure or inflation expectations, inflation pressures are currently receding.  We doubt this poses a serious challenge to the likelihood of a June Fed move, but beyond this, the (inflation) data dependency of additional tightening is surely paramount.
Neither Philadelphia Fed president Patrick Harker nor Chicago Fed President Charles Evans speaking on Friday said anything to disturb June Fed thinking. Harker said "Overall, things are looking good. We're essentially at normal now, and based on the strength of the economy, I continue to see two more rate hikes as appropriate this year".  Evans also said he could see two more rates rises this year, though couched this by saying "The one lingering difficulty, I would say, and it's an important one, is that inflation pressures are still under-running our 2 present objective in the U.S.. At the moment, I think the downside risks still predominate."
US retail sales on Friday also disappointed in terms of April headlines (0.4% and 0.3% ex-autos) though positive revisions for March more than compensated for the March headline misses.
The impact of the US data was that 2 year US Treasury yields finished 4.5bp lower at 1.292% and 2bps down on the week and 10s -6.1bps to 2.327% (-2.3bps w/w). The US dollar lost about 0.3% on average, just when it looked to be on track to record its strongest weekly showing of 2017 to date.  This lifted the AUD, a move helped earlier in the day by stronger than expected China April loan data  published about 6pm Sydney time and which alleviates some of the immediate concerns about tighter monetary conditions driving commodity price weakness and hence a weaker AUD. The data fuelled a brief short covering rally to back above 0.74. The Aussie then fell back into, but rose after, the US data to a high of 0.7421 before closing the week just below the figure, where it now sits at the start of the new week.
Stock markets went out mixed on Friday with the S&P500 lower at the open (post-data) but little changed thereafter, to end -0.15% at 2,390.9 (-0.3% on the week). VIX lost 0.2 to 10.4 and ends the week down  0.17.
In commodities, gold added $3.5 to $1,227.7 for an overall flat week. Oil was flat on Friday to leave both WTI and Brent +3.5% on the week after the previous Friday's mini 'flash crash'. Friday's Baker Hughes U.S. oil rig count rose by another 9 rigs to 712, now the 17th straight weekly rise. The LMEX index gained just 0.07% and is down 0.4% on the week while iron ore added back $1 to $61.38 – still 35 cents down on the week.
CoreLogic's Weekend Market Summary shows auction clearance rates up on last week (high 70 percents in Melbourne and Sydney) though CoreLogic suggest (without offering any evidence) that vendors may be adjusting reserve pricing to clear their property.  Auction volumes remained strong, 2,376 against 1,689 the previous weekend.
Coming Up
The week kicks off at mid-day AEST with the China April activity readings covering industrial production, retail sales and fixed asset investment.  Small falls in year-on-year growth rates are expected for all three.  It's a relatively quiet week in terms of known events and data in both the United States and Europe. In Australia, we get a triple dose of reports on the health of the consumer, starting Wednesday with WMI monthly Consumer Sentiment and Q1 Wages, followed Thursday with the ABS Labour Force report that should see some further gains in employment.  Consumer Inflationary Expectations are also released on Thursday.  The RBA  releases May Board Minutes on Tuesday.
Overnight
On global stock markets, the S&P 500 was -0.15%. Bond markets saw US 10-years -6.17bp to 2.33%. In commodities, Brent crude oil +0.14% to $50.84, gold+0.3% to $1,228, iron ore +1.7% to $61.38, steam coal +0.4% to $73.60, met.coal -0.9% to $174.50. AUD is at 0.7392 and the range since Friday 5pm Sydney time is 0.7369 to 0.7421.
For full analysis, download report or listen to The Morning Call Podcast
For further FX, Interest rate and Commodities information visit nab.com.au/nabfinancialmarkets