Markets Today: C'mon feel the noise
US equities have closed on their highs and again with softer oil prices.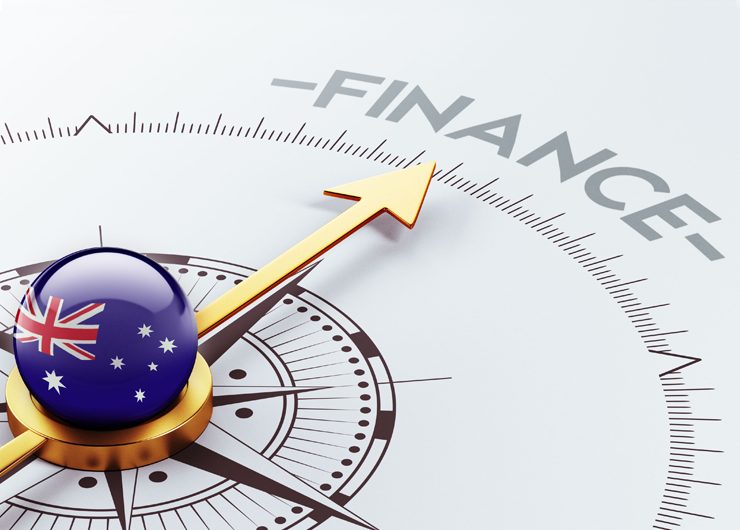 Just in the past hour, President Trump has formally announced that the US will exit the Global Paris Climate Accord.  There's been little to no market reaction, not that a big reaction would have been expected even if this announcement was not forewarned.  US equities have closed on their highs and again with softer oil prices.
It's been a night of a little re-accumulating support for the USD, the Bloomberg spot dollar index up 0.22%, the AUD taking more heat than other major currencies, back down below 0.74 this morning, trading toward the end of the NY session on its lows at around 0.7375.  A combination of a further decline in oil prices overnight (WTI at $48.08), another $1.05 off the iron ore price yesterday and USD-supportive rate rise comments from the Fed's John Williams yesterday in Seoul and Jerome Powell overnight have all contributed, also as the market ponders the possibility of a negative AU GDP print next week.  Base metals were mixed, copper up, nickel down.
Oil prices had earlier garnered some support from an eighth-straight weekly drop in US inventories, down 6.4mb for the week to May 26, more than double analysts' estimates. But support above $49 did not hold.  US output was up another 22kbpd to 9.34mbpd.  There was also a Bloomberg interview with the Russian Economics Minister Maxim Oreshkin suggesting that while OPEC/non-OPEC cuts are getting some traction, $40 oil is their underlying economic assumption, a level he said Russia can live with forever.
Yesterday's super-charged local April retail sales growth of 1.0% (and OK Capex) saw the AUD initially spike to around 0.7450, a rise also short-lived.  Well within the hour it was all unwound (and more) after Williams' comments, setting the tone for USD support/AUD weakness.  We also note that Chinese Dalian iron ore futures were not travelling well for most of the APAC session, though they did however close up 0.47%.  NAB also released an updated estimate for next Wednesday's GDP, now forecasting a slight contraction of 0.1%, some of that weather-affected, some though reflecting soft consumption and wages.  GDP is being released next Wednesday June 7.
Fed President John Williams – whose views are regarded as close to Yellen's and moderate – said that three rises is a reasonable view for this year but that there is potential upside for the economy and if the economy strengthens , four rises would be appropriate.  Strong comments, of course contingent on "if the economy strengthens". Thinking aloud about the possibility of four rate rises this year was certainly something for the market to chew on.  Overnight, Fed Governor Powell said that he could see the Fed raising rates "a couple of more times" this year if the economy performs as policy makers expect.  A rise at the June 14 FOMC now looks all but baked in; it's a matter of what happens next and that's where tonight's payrolls report comes in.
Data released on the US economy overnight has been neutral-to-supportive for the USD.  The ISM manufacturing index for May right on consensus at 54.9 after 54.8 in April, with 54.8 also the consensus pick.  The employment component was up slightly from 52.0 to 53.5 while new orders was also even stronger at 59.5, up from 57.5.  Jobless claims ticked a little higher to 248k, up from 235k, while the ADP Employment report for May reported a 253k rise in private sector payrolls for the month, whether you have faith in the predictive power of that indicator or not.  Construction spending in April was softer than expected, down 1.4%, though there was a compensating upward revision to March.  In the wake of the ISM Manufacturing and the Construction report, the Atlanta Fed's GDPNow estimate for Q2 was, on net edged higher to 4.0% from 3.8% earlier this week.
Into next week's UK election in what looks to be an increasingly close fought race, Sterling has been steadier, and even making up some ground on the USD at 1.2880 this morning, AUD/GBP down 0.56% overnight to the lower 0.57s.
Coming Up
That's pretty much it as far as local data is concerned for this week, with only the AU HIA New Home Sales report for April and Japanese Consumer Confidence being released in the APAC session.
All focus then on the May Non-farm payrolls report tonight, interest both in what it says about the tightness of the labour market from an employment/ unemployment perspective and how that is playing out in terms of wages growth.  (The full US trade balance report for April is also being released.)  The market is priced for a 180k rise (L: 211k) and an unemployment rate of 4.4% (unchanged).  The range of forecasts is 130-280K, most estimates are between 165-200k. The range of forecasts on the unemployment rate is 4.3%-4.5%.)
As for wages growth, average hourly earnings is expected to grow by 0.2%/2.6% after 0.3%/2.5%; monthly growth of 0.3% or more would give those like Stanley Fischer who are looking for annual growth in wages of around or 3% or higher as a firmer cost underpinning of the Fed's 2% inflation objective.
Overnight
On global stock markets, the S&P 500 was +0.76%. Bond markets saw US 10-years +0.86bp to 2.21%. In commodities, Brent crude oil -1.00% to $50.25, gold-0.6% to $1,265, iron ore -1.8% to $55.97, steam coal +1.4% to $74.50, met. coal +0.0% to $146.00. AUD is at 0.7375 and the range since yesterday 5pm Sydney time is 0.7373 to 0.7455.
For further FX, Interest rate and Commodities information visit nab.com.au/nabfinancialmarkets