Markets Today: The crude oil blues
The AUD remains a tad under 0.77 this morning, in a session where there's been some overall diminished appetite for the USD, with the Yen the strongest in the session, up 0.65% at 111.8, with gains also for the EUR, Sterling, and the Swiss Franc.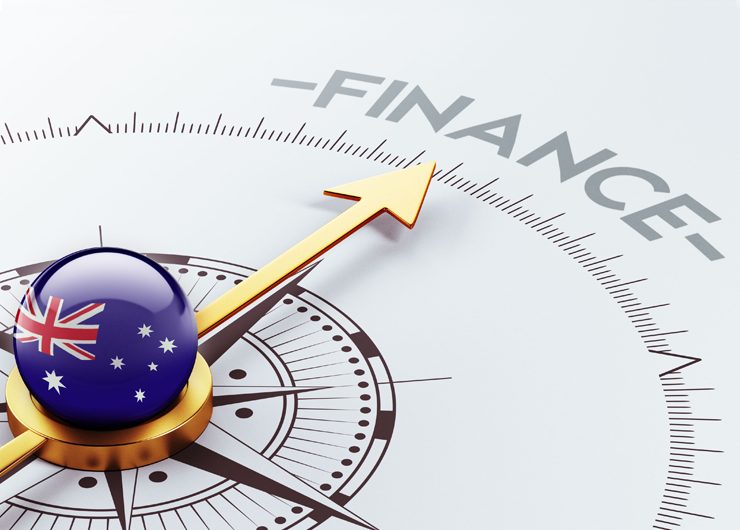 US stocks are lower and while it hasn't been any key economy reports nor especially enlightening Fed news, it's perhaps the lack of news out of Washington that's seeing some risk money come out of the market again.  Some further unwinding of the Trump reflation trade is afoot.
Health care legislation looks gridlocked in Congress, delaying news on tax plans, infrastructure, and deregulation.  The VIX is still low in absolute terms at 12.34, but up 1.1 index points in the session.  Iron ore was down a meatier $US3.90 to $87.59/t, coal prices steadier, if down smalls.  LME copper was down 1.77%, while gold was up $11.60 to $1245.50/oz.
It's been a session where a further push down in oil prices seems to have taken its toll together with lower US bank stocks, the KBW bank index down 3.94%.  WTI is down another $US0.88/bbl to $47.34, not on news but the knowledge that US rig count numbers have continued rising, as has production, up to 6.1mbpd by last week, up from 8.5mbpd in May last year.  That's added a continued bid tone to US Treasuries, with the curve down around 3bps through varying tenors.  The big mover was the US 5y forward inflation swap that's rallied 14bps for the session, now testing among post-Trump lows.
While the AUD has lost 0.52% for the session, after having out-performed the previous night, the NZD has fared better, AUD/NZD somewhat lower this morning.  The overnight Global Dairy Auction saw prices actually up 1.7%, against our BNZ colleagues' expectation of a fall of that quantum or somewhat larger.  Also announced this morning, Fonterra's half-year results have re-affirmed their expectations for a $NZ6 milk price with the Kiwi little changed as a result.
UK data surprised on the stronger side, and this time it was the February CPI report along with a better than expected CBI Trends industry report for February.  CPI inflation pushed up through the BoE's target of 2% from 1.8% in January to 2.3% (the market was expecting 2.1%) with core CPI up from 1.6% to 2.0% (again stronger, much stronger, than the steady expectation).  Sterling was already rallying into the report, which gave it a further lift, the GBP/USD up from 1.2340 yesterday afternoon, trading this morning a tad more than one big figure higher.  The CBI Trends survey for March came in at +8 (market +5).
The Euro also seems to have benefited somewhat by a strong showing from Macron in yesterday's French televised Presidential aspirant debate.
Ahead of their Budget tonight, Canadian retail sales bounced back with a vengeance, up 2.1% in January after December's -0.4 disappointment.  While more auto sales was certainly a contributing factor, ex-auto sales were still up a strong 1.7% after December's 0.5% dip.  The strength in this report did support the loonie mid-session, but weakness in oil prices has kept USD/CAD bid.
Coming Up
No AUD stats of note.  As we go to print, Schembri is speaking and there is a speech from Fed President Mester this morning at 9.00 AEDT.  There may be a little interest in Japan's trade balance for February released this morning along with the BoJ January 30-31 Minutes.  BoJ Policy Board member is speaking today at 12.30 AEDT.  RBA Deputy Governor Guy Debelle is speaking at a FX conference in Singapore today at 12.40 on the Global FX Code of Conduct.  Any comments he makes in Q&A or one the sidelines on the economy, policy, and the Aussie, the market would certainly take note of.
Tonight US Existing Home Sales is probably the pick.  There is the Canadian Budget tonight being presented by Finance Minister Bill Morneau, Canada of course with a triple A rating.  You'd think the market will still be fixated on news out of Washington.
Overnight
On global stock markets, the S&P 500 was -1.24%. Bond markets saw US 10-years -4.68bp to 2.41%. In commodities, Brent crude oil -1.28% to $50.96, gold+0.9% to $1,245, iron ore -4.3% to $87.59, steam coal -0.4% to $80.55, met.coal -0.2% to $157.25. AUD is at 0.7693 and the range since yesterday 5pm Sydney time is 0.7683 to 0.775.
For full analysis, download report or listen to The Morning Call Podcast
For further FX, Interest rate and Commodities information visit nab.com.au/nabfinancialmarkets