Markets Today: Doctor! Doctor!
USD indices closed in negative territory on Friday, but managed to recover a bit of ground in the overnight session, thanks to a rise in UST yields and a softer CAD after a mixed employment report.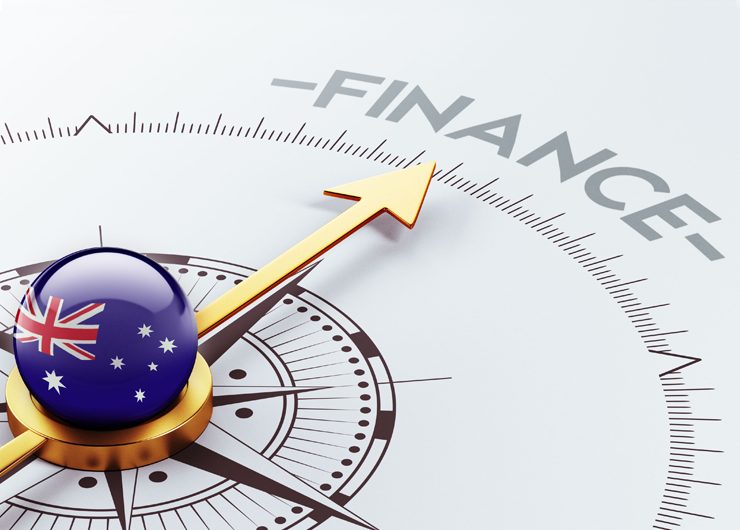 US equities had a mixed Friday, but ended lower on the week and commodities were mostly softer with oil and Doctor copper the big losers( hence Thompson Twins inspiration for today's title). Iron ore was also down and while the initial focus this week is likely to be on the impact from Hurricane Irma, for the AUD the softness in commodities is a theme to watch.
On Friday the AUD traded to an intraday high of 0.8125 and closed the week at 0.8060, its highest daily close since mid-May 2015. Meanwhile NZD, closed Friday at 0.7265, up 1.5% on the week, after trading to an intraday high of 0.7337.Despite some risk aversion over North Korea (thankfully there was no missile over the weekend), the strength in both the AUD and NZD can be largely attributed to USD weakness. Hurricane Irma is currently working its way through Florida and so damages from hurricanes have been added to the list of concerns currently weighing on the USD. The economic impact from hurricanes places further question marks on the Fed's likelihood of hiking again this year, amid uncertainty over Fed personnel and a debt ceiling showdown postponed till December.
Speaking to CNBC on Friday, NY Fed President Dudley said that he didn't think the near-term economic damage from Hurricane Harvey and Irma would have much effect on Fed policy, noting that in the long run, economies tend to snap back from such major events. He still believes the central bank will begin unwinding its $4.5 trillion balance sheet "relatively soon", but he also acknowledged that the timing of the next rate hike remains unclear. Pressed on the hurricane subject, given Irma's potential to be the most damaging hurricane in US history, Dudley then acknowledged that back-to-back hurricanes in Q3 could temporarily influence the timing of the next interest-rate increase, although above-trend growth does warrant continued gradual rate hikes.
On Friday the USD came under pressure initially by a gap lower in USD/CNH just after midday our time. AUD and NZD recorded their intraday highs in the afternoon and then USD/JPY added further misery to the USD dropping to a low of ¥107.32 before midnight.
In the end the USD pared losses helped by the move higher in UST yields and CAD underperformance, which showed a decline in the unemployment rate, but the market focused on the soft mix between a rise in part time jobs and decline in full time jobs. Softer oil prices also weighed on the CAD (see more below)
So in index terms the USD closed Friday down between 0.2% and 0.34% with both DXY (91.35) and BBDXY (1135.9) ending the week below key support levels. Against G10, the USD was weaker against most currencies with CAD (0.36%), SEK (0.12%) and NOK (0.08%) the exceptions. The CAD underperformance on Friday, is really only a small correction after what has been a pretty decent run of late, USD/CAD closed last week at 1.2159 and back in mid-June it was trading at around 1.35.
GBP was the top performer on Friday completing its third week of weekly gains against the USD. The pair closed at 1.32 and remains on an upward trend. From a technical perspective, a move above 1.3232 on Monday would suggest the pound could make further gains in the new week, but the broad picture remains bleak, Brexit negotiations are going nowhere in a hurry and the domestic data is still not showing material benefits from a weaker currency. We still think GBP will end the year below 1.30.
The euro ended the week above the 1.2036, following an intraday high of 1.2092. Meanwhile USD/ JPY closed the week at ¥107.84, well below its key support level (¥108.13.). That said this morning USD/JPY has opened at ¥108.25.
Looking at equities, US indices ended up lower on the week after two positive weeks, technology and energy sectors weighed on indices on Friday and although financials had a positive Friday, it was only a small consolation after the declines in the previous days. The DJ closed Friday +0.1%, the S&P 500 slipped 3.67 points, or 0.1%, to 2461.43 and the NASDAQ fell 0.6%, to 6360.19. The Stoxx Europe 600 rose 0.1% Friday, but finished the week down 0.2%.
After trading to a low of 2.017% earlier on Friday, 10y UST yields ended the week little changed at 2.058%, up 1.2bps on the day. The 2y yield was unchanged on Friday at 1.264% and as a result the 2y/10y curve steepened a little bit. 10y Bunds closed half a bps higher at 0.312% and 10y UK Gilts rose 1.8bps and ending the week at 0.99%.
A Reuters report apparently had an influence on the rise in core global yields. The report noted that ECB policymakers were in broad agreement that their next step will be to reduce their QE programme options discussed included buying €40bn or €20bn of assets per month (down from the current €60bn) and extension options included 6 or 9 months.
In commodities, oil prices fell sharply on Friday (WTI -3.28%, Brent -1.3%) amid concerns over the impact from hurricane Irma. Copper was also a big loser, down 3.1%, its largest decline in four weeks, after data showed Chinese copper imports were flat in August from the previous month. Iron ore lost 1.7% on Friday and ended the week down 5.77%. Gold was essentially unchanged on Friday, but up 1.56% on the week.
The PBoC announced on Friday the effective removal of reserve requirement for financial institutions trading in fx forwards for clients by cutting it to 0% from 20% currently. The change becomes operational as of today and it will make it cheaper for companies and investors to buy dollars while selling the yuan. The PBoC also announced the removal of reserve requirement on foreign banks' yuan deposits.
CoreLogic's Weekend Market Summary shows the combined capital city preliminary clearance rate increased to 70.2% this week, after last week's revised final clearance rate fell to 66.4%, the lowest clearance rate since June 2016. Recently preliminary figures have had a tendency to be revised lower, so it's probably too early to suggest an improvement in clearance rates. Auction volumes rose to 2,225 from 2074 last week.
Coming Up
The USD technically looks vulnerable to the downside and the focus at the start of the week will be on the assessment from the likely terrible human and economic impact from Irma. But with so much bad news already in the price, maybe attention will quickly shift towards the rebuilding efforts. August US inflation is also out later in the week and expectations are for a rise in both the headline and core readings.
For the AUD and to lesser extent NZD, how metal and bulk commodities perform this week will also be important. China activity data and AU labour force report both out on Thursday will be important too.
Otherwise it is a quiet start to the week with no major data releases in the calendar today. That said the UK Commons votes on Brexit bill will be important for the pound.
See our What to Watch publication for more details.
Overnight
On global stock markets, the S&P 500 was -0.15%. Bond markets saw US 10-years +1.20bp to 2.05%. In commodities, Brent crude oil -1.30% to $53.78, gold+0.1% to $1,347, iron ore -1.7% to $74.36, steam coal +0.8% to $98.45, met. coal +0.0% to $200.00. AUD is at 0.8057 and the range since Friday 5pm Sydney time is 0.8043 to 0.8125.
For full analysis, download the report:
For further FX, Interest rate and Commodities information visit nab.com.au/nabfinancialmarkets