Markets Today: Don't dream it's over
The biggest news overnight was the finalisation of the NZ Government. Labour's Jacinda Arden will now be the next Prime Minister following NZ First's deal to form a coalition government.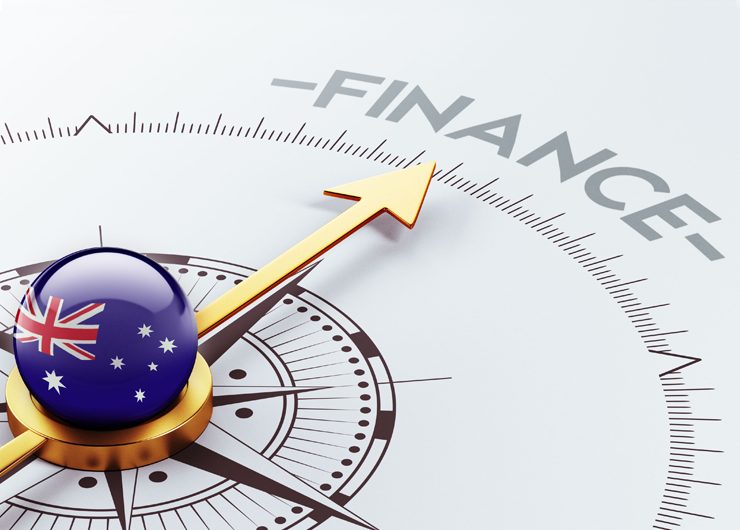 The Kiwi moved sharply on the news and is now down 2% overnight. Other market moves were more contained: equities were slightly weaker (S&P500 flat, EuroStoxx -0.5%), yields nudged slightly lower (10-year USTs -2bps), and there was slight US dollar weakness (DXY -0.2%). As we go to print, Powell is shaping up to be the next Fed chair according to Politico.
First to NZ politics. After 26 days of waiting, NZ First's Winston Peters finally announced that he would be forming a coalition government with Labour and the Greens will provide confidence and supply. Ms Arden will now by NZ's youngest prime minister at 37 years. A formal coalition agreement will be signed today and publically released early next week. NZ First is set to get four cabinet ministers and a junior secretary outside of cabinet. Despite the Greens not being in the government, the Greens will get 3 ministerial positions outside of Cabinet and also an under-secretary role.
With little policy detail to go on, it's no surprise the market took its cue from the pre-election policies of both parties and sold on the news. The NZ dollar fell sharply and is down 2% to 0.7027, where it now appears to be now finding a floor (the low was 0.7009). With US dollar weakness overnight, the Kiwi fell more sharply against the Euro (2.3%) and the Aussie (2.2%).
Despite the initial market reaction, it is unclear whether the eventual policies will prove to be Kiwi dollar negative or positive. It's likely a Labour-NZ First government will ramp up spending, immigration could be reduced in some way which could tighten the labour market at the margin, and the minimum wage could be hiked as well. Of course until we get more policy certainty its likely a cloud will hang over the Kiwi, but the negative impulse is likely to quickly fade against global forces.
As for other FX moves, it was a story of slight USD weakness with the DXY down 0.2%. Correspondingly the Euro was higher (+0.4%) along with the Yen (+0.3%).
The Aussie had some intra-day volatility, initially up 0.4% on the better than expected jobs figures yesterday, while retracing on slightly lower than expected Chinese data. Overall it has finished up 0.2% and is currently trading at 0.7880.
Also potentially weighing was China's Central Bank Governor who warned of the build-up in corporate and household debt and that a sharp correction could occur. That's likely to see the Chinese government attempt to implement further reforms, despite keeping the economic growth target largely unchanged.
In rates, US 10-year Treasury yields fell 2.0 bps to 2.33%. There was no clear catalyst for the moves and moves within Treasuries were mostly contained in a narrow band.
Data overnight was mostly second-tier but were very strong. US Jobless Claims fell to their lowest levels since 1973 at 222k and well below the consensus of 240k. It's clear from these stats that Texas and Florida have largely run through their hurricane distortion and that sets up Payrolls for a strong bounce in the months ahead. Mapping Jobless Claims to payrolls suggests growth of 200k a month, which would be more than enough to put downward pressure on the unemployment rate. The Philly Fed was also out overnight and it rose to 27.9 from 23.8 and was also well above the consensus of 22.0; the employment sub-index was also very strong.
Strong labour market data should continue to give the Fed confidence in wages and inflation picking up and argues towards the Fed continuing along its dot point path. Despite that the market still only prices two rate hikes by 2018 against the Fed's dot points of four. As we go to print, Politico reports Trump is leaning towards Powell for the next Fed-chair. Powell is known to be favoured by Treasury Secretary Mnuchin. Powell is seen to be willing to accommodate the financial de-regulation agenda and is also seen as relatively dovish against other contenders. However, your scribe also notes that while that may be the case, he is also likely to be slightly more hawkish than current Fed chair Yellen.
Coming Up
The international highlight will be a speech by Fed chair Yellen, who is giving a lecture on 'Monetary Policy Since the Financial Crisis' (10.30am Saturday AEDT). Also speaking from the Fed is Mester (non-voter, hawk) (5.00am Saturday AEDT).
Other pieces of data include Canadian CPI figures (11.30pm AEDT). The market looks for the annual pace to pick up to 1.7% y/y from 1.4%. How CPI prints will be crucial for the outlook with the Bank of Canada currently in wait and see mode after having hiked twice recently. The market currently prices a year-end rate hike at a 54% probability and fully prices a rate hike by January 2018. Also out in Canada are Retail Sales.
Otherwise its mostly second-tier data. Baker Hughes drill rigs and existing home sales.
Overnight
On global stock markets, the S&P 500 was -0.03%. Bond markets saw US 10-years -1.97bp to 2.33%. In commodities, Brent crude oil -1.60% to $57.22, gold+0.4% to $1,285, iron ore -2.9% to $60.88, steam coal -0.4% to $96.75, met. coal +0.3% to $182.00. AUD is at 0.7863 and the range since yesterday 5pm Sydney time is 0.7841 to 0.7884.
For full analysis, download the report:
For further FX, Interest rate and Commodities information visit nab.com.au/nabfinancialmarkets