Markets Today: Every day I love you less and less
As summer times kicks into full mode in Europe, ECB President Draghi play list is slowly but surely moving away from the likes of Olivia Newton John "Hopelessly devoted to you" , being replaced by more upbeat tunes such as Kaiser Chiefs "Every day I love you less and less".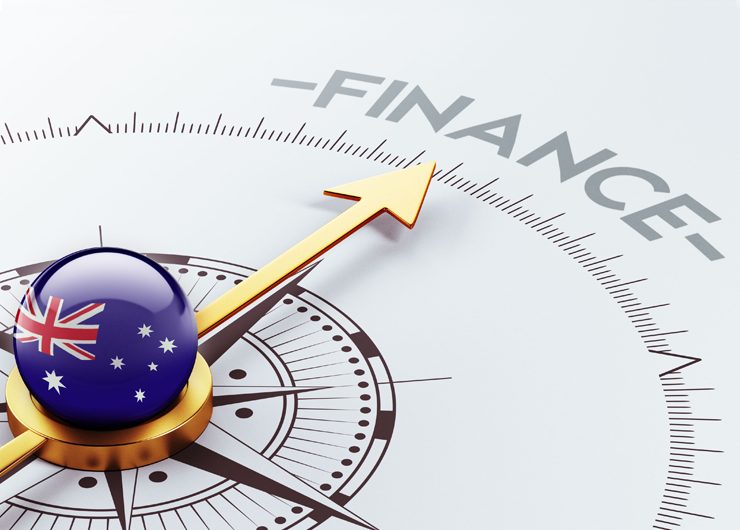 On paper, not a lot was expected from the overnight session, but in the end we had pretty decent moves in currencies, bond yields and equity markets, largely driven by hawkish comments from President Draghi (less enamoured with stimulatory measures) while softness in equities also reflect concerns over cyber-attacks and Googles European commission fine.
In his introductory speech to the ECB forum on Central Banking in Sintra, Portugal, ECB President Draghi took another step down the path of gradual exit from emergency policy measures. He provided an upbeat assessment on the Eurozone economic recovery and argued that the slow inflationary response to above-trend economic growth was largely due to temporary positive supply shock and that monetary policy is working to build reflationary pressures. The key takeaway from Draghi's speech is that "the economy continues to recover, a constant policy stance will become more accommodative, and the central bank can accompany the recovery by adjusting the parameters of its policy instruments – not in order to tighten the policy stance, but to keep it broadly unchanged" .  The market took that as signalling a further step towards policy normalisation, allowing a discussion of the tapering of asset purchases over coming months.
Reaction to Draghi's speech triggered a rally in the Euro, from 1.1183 to 1.1339 currently while 10y Bunds initially jumped from 0.24% to 0.28% and then continued to climb closing the day, 13bps higher at 0.37%. The market has clearly taken Draghi's message on board, QE tapering is coming and now the question is how soon and how quickly. Our base case remains for an ECB announcement in September, but today's speech clearly raises the prospect an announcement could come as early as next meeting on 20 July. The ECB will need to tread carefully from here in order to avoid a 2013 US like taper tantrum episode which say 10y UST yields sold off by 140bps in the space of a few months.
European currencies followed the move higher in the Euro with DKK up 1.47% against the USD while CHF is +1.34% and SEK is 1.34%. European currencies outperformances reflect the bigger move in EU bond yields relative to US Treasury yields. As noted above, 10y Bunds have jumped 13bps,10y  French FRTR  are +14bps and 10y UK Gilts are +8bps. In contrast 10y US Treasury yields have climbed +7.5 bps to be currently at 2.2051%.
European currencies outperformances have dragged USD indices down between 0.60-0.70%.Menahwile the AUD and NZD are little changed against the USD and unsurprisingly the move higher in US yields helped USD/JPY trade back above ¥112 (+0.24%)
In other news, the Bank of England released its Financial Stability Review and will raise banks' counter-cyclical capital buffer initially to 0.5% by June 2018 and then again to 1% in November 2018 in order to reduce risks posed by 10% annual gains in consumer credit and to prepare for the uncertain outcome of Brexit talks.
In the US, consumer confidence rose to 118.9 from 117.6 and well above 116.0 f/c., partly reflecting the elevated level of stocks and strong labour market/low energy prices. The IMF reduced its forecast for US growth by 0.2pp to 2.1% for 2017 and by 0.4pp to 2.5% for next year after removing the previously assumed fiscal stimulus.  That remains well short of Trump's optimistic budget proposal which assumes a 3% target.  Fed's Yellen's speech in London didn't offer much new.  She noted that the gradual rate-hike pace is well anticipated in markets and that asset valuations are "somewhat rich by traditional metrics".
Coming Up
In a way the fact that we have so many central bank speakers today is probably not a bad thing given the lightness in the economic calendar.
As we are about to press the send button, Minneapolis Fed President Neel Kashkari speaks in Houghton, Michigan and although the title to his speech is not available the session includes a Q&A with the audience.  Fed Kashkari opposed the rate hike this month preferring to wait and see if the softness in the data is indeed transitory.
There are no major data releases during our APAC session and although this afternoon we have San Francisco Fed Williams speaking in Canberra, he is the delivering the same speech from the day before so we are unlikely to learn anything new.
Later in Europe ECB's Lautenschlaeger speaks in Bonn, the Eurozone gets money supply data for May and Italy releases its preliminary CPI figures for June.
Tonight, the US releases pending homes sales data along with advance goods trade balance and wholesale inventories all for the month of May. Bank of Canada Deputy Governor Lynn Patterson speaks in Calgary and the Fed releases  Part II of its annual bank stress tests.
Overnight
On global stock markets, the S&P 500 was -0.81%. Bond markets saw US 10-years -0.53bp to 2.21%. In commodities, Brent crude oil +0.76% to $46.18, gold+0.2% to $1,249, iron ore +5.2% to $59.70, steam coal -0.1% to $80.60, met. coal +0.4% to $146.50. AUD is at 0.7583 and the range since yesterday 5pm Sydney time is 0.7559 to 0.7614.
Good luck..
For full analysis, download report
For further FX, Interest rate and Commodities information visit nab.com.au/nabfinancialmarkets