Markets Today: All eyez on me
"All Eyez On Me" is a single by 2Pac's fourth album by the same name and it is one of the most acclaimed hip-hop albums of the 1990s.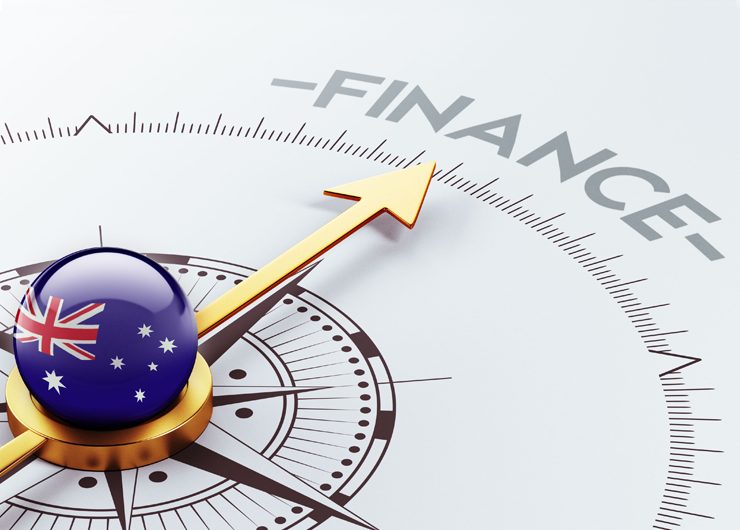 Well nothing like a hydrogen bomb to get people's attention. After a risk positive overnight session on Friday, news on Sunday that North Korea successfully tested a more advanced nuclear weapon has this morning triggered a bid for safe haven currencies (JPY and CHF) while AUD and NZD are a little bit softer. We now probably need to wait for Asia to open to assess the full reaction from the weekend news.
US data on Friday had something for everyone (see details below), but the lack of wage pressure has left the market convinced the Fed is not hiking until at least the end of 2018, favouring risk assets amid a goldilocks outcome of growth with no inflation. AUD was one beneficiary, CAD was the outperformer and NZD was the underperformer.
Friday's US jobs report did nothing to change the perception of a solid US labour market, but devoid of meaningful upward inflationary pressures. Non-farm payrolls (August) printed at 156k, below expectations for an outcome of 180k while net revision to previous months totalled -41K. The unemployment rate edged up a tenth to 4.4%, disappointing expectations for a no change and hourly earnings rose 0.1%, below the 0.2% expected by the market (the yoy reading as unchanged at 2.5%).
Seasonal factors in August were seemingly again at play (in recent years the first August numbers disappoint, but then experience substantial upward revisions), but with the economy still on expansionary mode and recent jobless claims remaining near record lows, it still seems reasonable to expect further declines in the unemployment rate over the coming months.  That said, the lack of wage growth despite the ongoing addition of new jobs, suggest there is still spare capacity in the labour market. For now, we think the data is good enough to encourage the Fed to announce its balance sheet unwinding plan in September, but an uplift in inflation over the coming months is still needed for December Fed hike to occur.
Reaction to the US jobs report saw the USD sold across the board while UST Yields rallied. But the move was quickly reversed with the seasonal factors explanation initially playing a roll and then further boosted by a stronger than expected ISM manufacturing report. The ISM index jumped to 58.8 in August from 56.3 in July (56.5 was expected), new orders fell slightly to 60.3 from 60.4, but employment rose to 59.9 from 55.2.
So while on index terms the USD ended Friday little changed (BBDXY -0.02% and DXY 0.15%), its performance across G10 currencies was mixed. Ahead of the BoC policy decision this week the CAD was the big outperformer gaining 0.71%. USD/CAD dropped a big figure on the payrolls report and then only managed a small recovery, finishing the day at 1.2395, its lowest level since late June 2015. The AUD/USD also had a good day, gaining 0.35% and after going up and down with the US data the pair closed at 0.7975 (AUD now trades at 0.7947, after gapping lower at the open). NZD remained on the back foot closing the week at 0.7158, 0.26% down on the day ( now at 0.7149).
The Euro came under pressure after a Bloomberg report suggested the ECB will discuss its tapering plans this week, but a formal decision is likely to be delayed until December (see more below). EUR closed the week at 1.1863, 0.42% down on the day. CHF was the big loser, down 77% following SNB's Chairman Jordan's dovish comments on the currency and policy.
UST yields had a volatile session, but ended the day higher than where they started. 2y UST opened the day around 1.325%, dipped down to 1.30% on the payrolls report and closed the day at 1.34%. 10y US yields had similar price actions, starting the day at 2.125%, briefly trading sub 2.10% and closing the day at 2.167%, essentially unchanged for the week. A Fed hike is still not fully priced until the end of 2018 with the OIS market also showing very little else priced 2019.
As for equities, the Dow Jones Industrial Average rose 39.46 points, or 0.2%, to 21987.56 on Friday, putting its weekly gains at 0.8%. The S&P 500 added 4.90 points, or 0.2%, to 2476.55, rising 1.4% on the week. The Nasdaq Composite added 6.67 points, or 0.1%, to 6435.33, up 2.7% on the week, closing Friday at a new record high. Earlier in Europe, the Stoxx Europe 600 rose 0.6% on Friday with all major equity indices also closing the day in positive territory.
In commodities, WTI oil closed the week at $47.29, 0.13% up on the day, but Brent oil was down 0.21%, closing the week at $52.75. Gold edge up 0.29% to close the week at $1325.23, up 2.62% in five days and the iron ore Jan-18 Dalian futures closed the week at R592, up 2.7% relative to Thursday's close.
Looking at speculative data released on Friday, the net short positioning against the USD vs G10 is essentially unchanged relative to the previous week and remains around -100k. Of note, AUD longs are now 7k higher at 67k and leverage accounts also extended their AUD longs, up 6k to 86k, the most since April 9, 2013. Meanwhile NZD longs were again trimmed, falling to 19k from 22k, EUR longs are at 87k vs 88k previously and GBP short are now -52K vs 46K short last week.
Bloomberg reports The Governing Council will hold its first formal talks next week on the pace of asset purchases after December, when the current program is scheduled to expire. Yet it's conceivable that the decision won't be finalized until the Dec. 14 meeting, according to euro-area officials familiar with the matter. That would leave around 10 trading days, during a holiday season when volumes are typically low, for market participants to sort out their strategy for the New Year.
Several reports suggest President Trump is considering cancelling the United States' free-trade agreement with South Korea with a decision likely next week. Like with many previous moves from President Trump it is unclear whether the White House is really considering annulling the agreement, or wants to use the threat as a negotiating tactic to bring Seoul back to the bargaining table. North Korea's bomb threat over the weekend is an additional consideration.
CoreLogic's Weekend Market Summary from preliminary figures show Australia's auction volumes fell across the combined capital cities (2026 vs 2270 prev.) while preliminary clearance rate increased to 70.0% from 68.3% last week. In Melbourne there were 976 properties taken to auction, down from 1,124 last week. The preliminary clearance rate was 73.5% slightly above the 72.3% final clearance rate from the previous week. This week Sydney's had 770 auctions with a preliminary clearance rate of 70.5 %, above the 67.4% final clearance rate recorded last week across 832 auctions.
Coming Up
The positive close for equities and most commodities on Friday suggest the AUD should be well supported at the start of the week (the US is closed Monday celebrating Labor day), but North Korea's news over the weekend is likely to sour the mood at the open on Monday.
The local data flow heats back up this week both before Wednesday's Q2 GDP with quarterly partials and after with Retail Sales and International Trade on Thursday. The market will be paying close attention to Tuesday's RBA Meeting for recognition of an improving economy and Governor Lowe's dinner speech Tuesday allows for further expansion of that assessment.  Offshore, the market is not convinced that Draghi will signal let alone start tapering its QE, while the BoC meeting will be an important signpost for market pricing which expects an October hike. US politics are likely to be back in focus for the USD with US Congress back on Tuesday. Meanwhile, NZD is likely to remain on the back foot amid uncertainty ahead of the NZ election and the expected small pull back on Tuesday's global dairy auction is unlikely to do the Kiwis any favours either.
See our What to Watch publication for more details.
Overnight
On global stock markets, the S&P 500 was +0.20%. Bond markets saw US 10-years +4.87bp to 2.17%. In commodities, Brent crude oil -0.21% to $52.75, gold+0.6% to $1,327, iron ore +0.0% to $78.91, steam coal +0.5% to $95.80, met. coal +0.0% to $207.00. AUD is at 0.7947 and the range since Friday 5pm Sydney time is 0.7922 to 0.7994.
Good luck.
For full analysis, download the report:
For further FX, Interest rate and Commodities information visit nab.com.au/nabfinancialmarkets