Markets Today: Geopolitical Cold Water?
The Aussie was slightly weaker at -0.5% with weaker than expected Chinese data weighing alongside a stronger US dollar.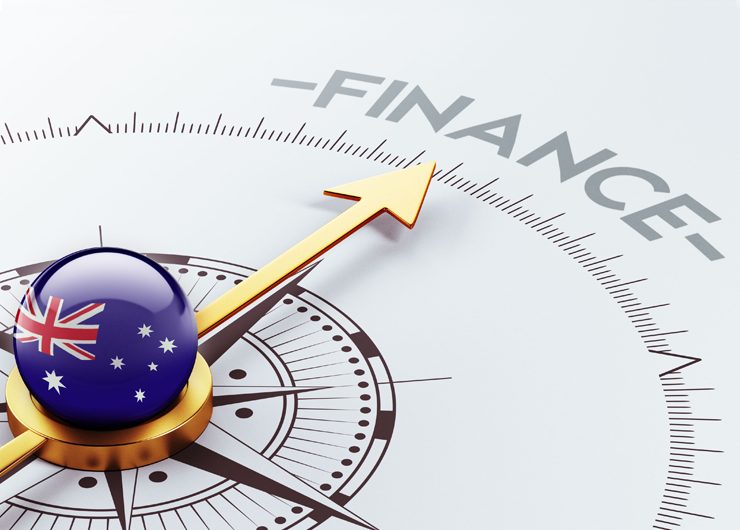 An absence of rhetoric has seen some reversal of the risk aversion seen in markets over the past week. The VIX fell back to 12.3 from 17.2 on Friday, the Swiss Franc has given up most of its gains over the past few days, and equities rose (S&P500 +1.0%; EuroStox +1.3%). While it is too early to say whether the absence of rhetoric equates to a genuine Cold Water moment for geopolitical tensions, it is encouraging (and yes today's title is a Bieber and Lazer feat).
US Treasury yields rose 3.3 bps to 2.22%. Comments by the Fed's Dudley helped yields off their session lows. Dudley said he was in "favour of doing another rate hike later this year" and that expectations of a September Balance Sheet announcement was not unreasonable. Pricing for a December rate hike also shifted up in response to 38% from 26%.
Dudley again argued that even with inflation somewhat below target there are other reasons why you would want to gradually remove policy accommodation, namely: (1) the level of short-term rates is pretty low; and (2) financial conditions have been easing rather than tightening and financial conditions are easier today than they were a year ago (see Chart 1). In some concession to recent soft inflation prints, he did note that the next four to six months will be important to monitor, though he still expects inflation to pick up over the next six months.
In FX, the USD was stronger across the board overnight with the DXY up 0.3%, reversing the fall Friday after the soft CPI data. The biggest mover was the Swiss Franc, -1.08% as risk aversion eased. Most other major pairs moved in line with the rise in the US dollar: EUR ‑0.3%; Pound -0.4%; Yen -0.4%.
The Aussie was slightly weaker at -0.5% with weaker than expected Chinese data weighing alongside a stronger US dollar. Chinese activity data disappointed with misses to the consensus for Industrial Production (+6.4% y/y v 7.1%), Fixed Asset Investment (+8.3% y/y v 8.6%) and Retail Sales (10.4% y/y v 10.8%). The pull back in the data seems to be more a shift back towards trend levels after strong data in June and NAB still expects GDP growth of 6.7% in 2017.
The oil price was also weighed down by the weaker than expected Chinese data – the details showed oil processing/refining in July fell 4.4% in the month, the largest fall in three years. WTI oil fell 2.7% to $47.56 while Brent is down a similar 2.8% to $50.66. Prices for Australia's major commodity exports were more resilient with iron ore -0.6% to $74.7 and coking coal -0.5% to $193.5; these prices were supported by continued strength in Chinese steel production in July.
In contrast to the Chinese data, Japanese GDP was stronger than expected, up 1.0% q/q. Given the easing in risk aversion, the Yen was caught and ended down 0.4% on the day.
As we go to print US President Trump has signed an executive order to consider whether an investigation into "unfair Chinese trade practices" is warranted. U.S. Trade Representative Robert Lighthizer will examine whether an investigation is warranted
Coming Up
It's quiet domestically with only the RBA Minutes (11.30am AEST) of note. Other data includes normally second-tier Weekly Consumer Confidence (9.30am AEST) and New Motor Vehicle Sales (11.30am AEST).
For the Minutes, they are unlikely to shed too much more light given the Governor's comprehensive grilling at last week's Parliamentary Testimony and the recently released August Statement on Monetary Policy. The Governor then noted "It's more likely that the next move [in rates] will be up rather than down, but it's quite some time away if things play out as we expect". How quickly the economy progresses towards full employment is likely to determine the timing and pace of policy normalisation – putting focus on tomorrow's Wages data and Thursday's Employment print.
International focus will be on the UK CPI (18.30 AEST), US Retail Sales (22.30 AEST) and German Q2 GDP. For UK CPI, the market consensus for Headline sits at 2.7% y/y and for Underlying at 2.5% y/y. With the Bank of England assuming inflation will not peak until it hits 3% in October, it's unlikely a surprise in either direction will ruffle the feathers of Threadneedle Street too much.
As for US Retail Sales the market is looking for a solid rebound in sales following two consecutive months of small declines. The consensus is for 0.4% m/m growth in both Headline and Control Group sales.
Overnight
On global stock markets, the S&P 500 was +1.00%. Bond markets saw US 10-years +3.32bp to 2.22%. In commodities, Brent crude oil -2.76% to $50.66, gold-0.5% to $1,281, iron ore -0.6% to $74.71, steam coal -0.4% to $95.45, met. coal -0.5% to $193.50. AUD is at 0.7852 and the range since yesterday 5pm Sydney time is 0.7839 to 0.7919.
For full analysis, download the report
For further FX, Interest rate and Commodities information visit nab.com.au/nabfinancialmarkets
More from NAB