Markets Today: Goldfinger
In an otherwise relatively quiet night with only the mildest of risk-on tones, gold was something of a standout.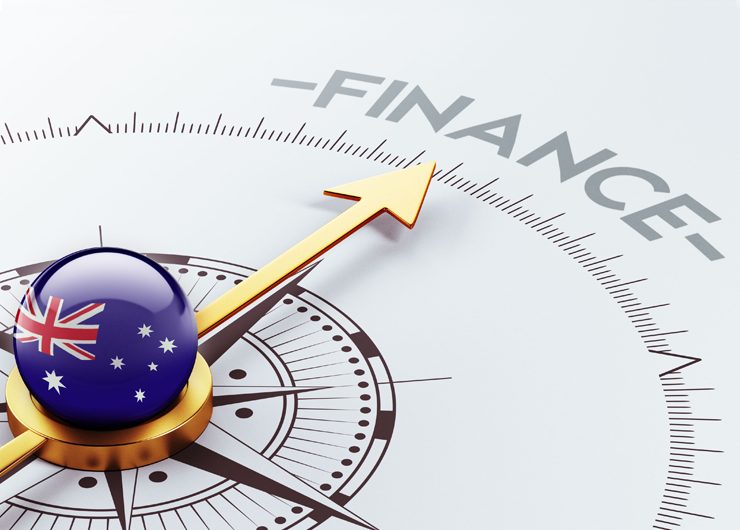 The price action came at 9am London time when gold immediately plunged by $13/oz after a huge spike in the volume of orders.  It had all the makings of another "fat finger" episode, whether it was selling incorrect volumes, a junior episode or whatever.
The interesting thing is that gold did not immediately revert to it pre fat finger level and is still off $11.90 overnight.  Mild risk on is consistent with gold lower.  European equities closed 0.37% higher (Eurostoxx 600), while US stocks have closed almost flat.  The VIX has eased further back into single digit territory.  On the currency front, both AUD and NZD have inched higher overnight, the AUD trading this morning at 0.7585, also well within its recent ranges.  US Treasury yields were marginally lower, including at the shorter end of the curve, notwithstanding comments from Fed President John Williams in Sydney yesterday that he still sees interest rates rising gradually with inflation getting to the 2% target next year.  Like Yellen, he spoke of the transitory factors pulling US inflation down.  Oil prices were up, WTI by 1.12% to $43.49, Brent too by 0.86%.
Former Fed Chairman Bernanke and ECB President Draghi have both been speaking, at different venues but on a similar theme.  Bernanke's was the opening address at the ECB Forum in SIntra, Draghi's at the Lisbon School of Economics and Management.  (He's speaking at the ECB Forum tonight.)  Bernanke spoke of how the US election showed growth was not enough, voters questioning whether government has improved their lives.  Draghi was defending QE, saying that youth unemployment is still too high, noting that millenials that found a job on the back of ECB policy are not complaining.  He welcomed interest in the policy issue of inequality.  And he even batted back on the hit to savers from negative rates saying that "recessions are not good for anybody, savers or non-savers.  If there is no growth, there is no saving".  Saver will see a return on their savings "in due time".  The ECB is still not on the cusp of winding back QE, it seems.
All this came after of yet another very strong German Ifo survey, June's again beating market expectations, the German economy still accelerating through mid-year.  US durable goods orders report for May underwhelmed, both headline and core orders down and softer than expected.  The Atlanta Fed did not change its GDPNow estimate for Q2 GDP from 2.9%, which if averaged with 1.2% keeps the US on that moderate 2% growth track.
Coming up
This morning there's NZ's trade for May and Chinese Industrial Profits for May, both this morning, trade at 8.45 AEDT and profits at 11.30.  Then NZ releases its May Residential Lending report at 1.00PM and late this afternoon, at 6.05pm Sydney time, SanFran Fed President is delivering the second of his two Sydney speeches, this time at Macquarie Uni on "The Global Growth Slump: Causes and consequences".  Also keep an eye out for any wire service coverage from the World Economic Forum's annual "New Champions" event in Dalian China, including attendance by Chinese Premier Li Keqiang and Russian Economy Minister Oreshkin.
While not at all market sensitive, we will be also taking a look at the latest quarterly population estimates from the Statistician, State estimates so important to housing demand and growth over time.  The Statistician is also scheduled to release the first statistical glimpse from last year's population Census.
The key event the market will centre on tonight will be Fed Chair Yellen's speech in London tonight, among an array of central bank speakers. She is though slated to speak on global issues and I think the market knows what comments she would make on the US, inflation and rates.  ECB president Draghi is giving a speech at the ECB Forum Sintra event.  Also at the same session are senior ECB members Coeure and Praet.  Fed President's Harker and Kashkari are both speaking, Harker in London (focussing on international issues) while Kashkari is keeping it real at a town hall event in Michigan.
There is also the UK CBI Distributive Trades Survey, US Consumer Confidence and house prices.  The market still waits for US PCE deflators and China's official PMIs, both on Friday.
Overnight
On global stock markets, the S&P 500 was +0.03%. Bond markets saw US 10-years -0.53bp to 2.14%. In commodities, Brent crude oil +0.92% to $45.96, gold-0.8% to $1,246, iron ore +0.0% to $56.75, steam coal -0.1% to $80.55, met. coal +0.4% to $145.90. AUD is at 0.7584 and the range since yesterday 5pm Sydney time is 0.7559 to 0.7599.
Good luck.
For full analysis, download report
For further FX, Interest rate and Commodities information visit nab.com.au/nabfinancialmarkets