Markets Today: Hello Friday
We haven't seen a whole lot of market price action overnight, with the US dollar marginally higher, as are US bonds yields but by less than one basis point.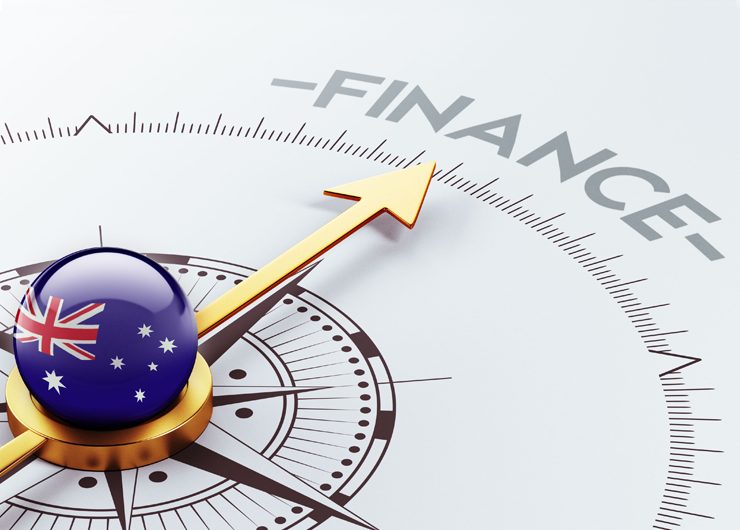 Admittedly not a particularly inspiring song title for today's missive, but justified on the basis it is by Flo Rida, that cringe-worthy name play on the location of one of the two key event risks confronting markets this side of the weekend, namely the Trump-Xi meetings in Mar a Largo. The other is of course the March U.S. employment report.
We haven't seen a whole lot of market price action overnight, with the US dollar marginally higher, as are US bonds yields but by less than one basis point. US equities meanwhile have had a better day than Wednesday, the main indices up by between 0.07% (Dow) and 0.25% (NASDAQ).
This follows what we regarded at the time as a bit of an overreaction to the March FOMC minutes released late in the New York afternoon on Wednesday. The suggestion that the Fed was minded to start the process of balance sheet shrinkage before the end of the year elicited a quite pronounced sell-off in US equities, lower bond yields (ironically and seemingly on the view that the Fed might now do less with the Fed Funds rate target) and a weaker US dollar. This was despite 'before year-end' being a date many Fed officials have already referenced in recent commentaries.
San Francisco Fed's President John Williams spoke last night and suggested it'll be "something like 5 years" to complete the process of balance sheet shrinkage and this process would likely be met with a slower pace of rate hikes.  Of course, the Fed's prevailing 'dot' forecasts presumably already takes into account the likelihood of balance sheet shrinkage, so once the process does start we shouldn't be expecting the FOMC member dots to suddenly ratchet lower. Indeed, if the Fed is intent on starting this process by ceasing full re-investment of maturing bonds on its balance sheet before year end, this actually plays in favour of the Fed delivering on its expected further two Fed Funds rate increased in 2017 before that process starts (e.g. in June and September).  We're currently reviewing our Fed rate call and will advise accordingly.
The marginally stronger US dollar owes something to a sell-off in the Euro right at the end of our day yesterday after ECB President Draghi said there was no need to deviate from previous wording on forward guidance, that a reassessment of the monetary stance was unwarranted and that there was scant evidence of inflation stabilising around the ECBs goal ('close to, but below, 2%'.). This message was repeated in the ECB's March meeting minutes published last night, though Bundesbank President Jens Weidmann was out later saying that it was legitimate to discuss when to normalize policy. Clearly there are splits on the Council.
Locally, the AUD has stabilised just below 0.7550 after yesterday falling to its lowest level since March 13. This was in conjunction with a more 'risk-off' tone in APAC markets and where geopolitical stresses related to North Korea and Syria are becoming elevated, plus some relative soft China data (the Caixin services PMI). Note coking coal has surged another 10% to $260 overnight.
Coming Up
Words from Mar-a- Largo where Presidents Xi and Trump will be one focus for the remainder of the week, but it's also US payroll Friday of course. Here, the uncertainty quotient is even higher than usual given the conflicting signals from some of the popular survey-based and other lead indicators.  The current market consensus is for a gain in non-farm payrolls of some 180,000.  In truth, we suspect the market focus will – or certainly should be – as much on the earnings components of the data, in particular whether annual average earnings growth has picked up from February's 2.8% rate. It's not expected to – consensus is 2.7%.
At the moment, markets are attaching about a 60% probability to the Fed's next move coming at the June meeting. This is sure to move one way or the other once the payrolls report is digested.  Also on the agenda today is German and French industrial production (will these hard activity numbers start to live up to the promises suggested by survey based indicators such as PMI data?).  We also have UK industrial production and trade numbers and, alongside the US payroll data, equivalent numbers for Canada.
Overnight
On global stock markets, the S&P 500 was +0.19%. Bond markets saw US 10-years +0.01bp to 2.34%. In commodities, Brent crude oil +0.90% to $54.85, gold+0.4% to $1,250, iron ore -0.8% to $80.92, steam coal +0.2% to $89.65, met.coal +10.2% to $260.00. AUD is at 0.7544 and the range since yesterday 5pm Sydney time is 0.7533 to 0.7577.
For full analysis, download report or listen to The Morning Call Podcast
For further FX, Interest rate and Commodities information visit nab.com.au/nabfinancialmarkets