Markets Today: She is leaving home
The overnight session saw an improvement in risk sentiment with European equities closing in positive territory while US equities are also having a good day so far.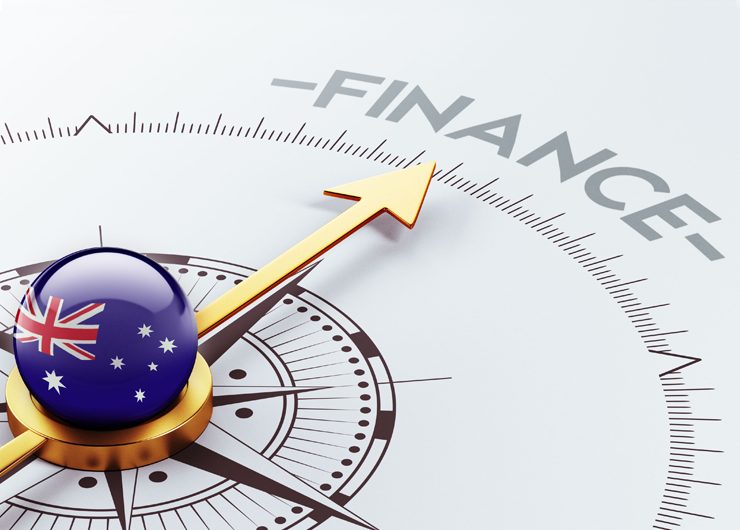 The overnight session saw an improvement in risk sentiment with European equities closing in positive territory while US equities are also having a good day so far. The USD is stronger against most currencies and US Treasury yields are also higher with the move led by the front end of the curve. The Euro has been up and down amid political turmoil in Germany and I wouldn't blame you if you thought the above song tittle (a 1967 Beatles hit from the album Sgt. Pepper's Lonely Hearts Club Band) had something to do with the German Chancellor. Instead, the title refers to news that Fed Chair Yellen will resign as a member of the Fed's board of governors once her successor as Fed leader has been sworn in. The move was widely expected.
Health care and IT were the leading equity sectors in Europe overnight while Telcos are the outstanding performers so far in the US. Meanwhile US energy share are struggling reflecting softness in oil prices amid doubts over the outcome from next week's OPEC meeting with other oil producers including Russia.
GBP is the only G10 currency that has outperformed the USD over the past 24hrs helped along by an increase in confidence that the UK government will manage to agree a divorce bill with Europe. Cable currently trades at 1.3235 (+0.12%), after trading down to 1.3187 late yesterday.
While higher US Treasury yields boosted the USD, the greenback also benefited from EUR weakness amid political disarray in Germany. Yesterday EUR dropped 70 pips to 1.1722 after Merkel declared the Jamaican coalition discussions had failed. The pro-market Free Democratic Party walked out of the talks, saying that differences with the environmentalist Green party were too great to bridge. The move lower was then reversed during the European session overnight, but later in the day comments from Merkel drove the EUR back down to 1.1732. The German Chancellor said she'd rather face new elections than govern without a majority, but also said that she is open to a grand coalition.
Meanwhile, comments from ECB President Draghi to the EU Parliament did the EUR no favours stating 'despite a firm economic recovery, inflation dynamics have yet to show convincing signs of a self-sustained upward trend'.
AUD has traded in a 20 pips range overnight with softness in oil and precious metals more than countering the improvement in risk appetite. AUD now trades at 0.7549, 10 pips lower relative to yesterday's Sydney closing levels.
NZD/USD did push up toward 0.6840 after the local close yesterday, but drifted back with USD strength overnight. NZD/USD currently sits around 0.6810, not far from this time yesterday.
US 10-year Treasury yields initially dipped under 2.33% yesterday, on a mild risk off move associated with the German political developments. But any thoughts of testing the 200dma average around 2.305% evaporated as risk sentiment improved and equity markets pushed upwards. Yields rose overnight to currently sit just over 2.36%, up around 2bps on the day. The strong leading index reading helped push US 2-year Treasury yields up to a new cycle high of 1.75%, nearly 3bps higher and maintaining flattening pressure on the US curve.
In other news, U.S. President Donald Trump said he will designate North Korea a state sponsor of terrorism, subjecting the regime to additional sanctions and reinforcing that nation's status as an international pariah.
Coming Up
With 2-year swap rate differentials between Australia and the United States still sitting precariously just above zero the next move here could come from either the Australian or US side given that the heads of both countries' central banks are speaking in the next 24 hours or so.
The minutes of the November RBA meeting should be a non-event given we've already had the ensuing Statement on Monetary Policy in which the Bank downgraded its inflation forecasts over the entire forecast horizon. Of much greater interest is Governor Lowe's address to the Australian Business Economists annual dinner at 8:05pm, around the same time Lorde will be playing on the steps of the Sydney Opera House.  I'm going to hear Dr. Lowe while my boss Ray Attrill is going to the latter – bet on it raining.
Bearing in mind that local money markets still have a first RBA tightening priced for Q4 2018 with about an 80% probability, any suggestion from Dr Lowe that he sees a 2018 first move as unlikely – not that we think he will – could move that AU-US spread into negative territory.
From the US side, Janet Yellen is speaking Tuesday night at the stern Business School 'in conversation with Mervyn King'. But is not until 6pm NY time, meaning 10:00 AEDT Wednesday. US data interest tonight is Existing Home Sales. We also have the latest dairy auction, where the 3.5% drop at the last one two weeks ago was responsible for about a 25-point drop in NZD/USD.
Overnight
On global stock markets, the S&P 500 was +0.19%. Bond markets saw US 10-years +1.95bp to 2.36%. In commodities, Brent crude oil -1.15% to $62, gold-1.6% to $1,276, iron ore +1.4% to $63.47, steam coal -0.2% to $96.55, met. coal +0.0% to $186.00. AUD is at 0.7551 and the range since yesterday 5pm Sydney time is 0.7544 to 0.7574.
For full analysis, download the report:
For further FX, Interest rate and Commodities information visit nab.com.au/nabfinancialmarkets