Markets Today: The Letter
Amid light trading US equities are a little bit higher (NASDAQ is flat) and European equities closed in positive territory.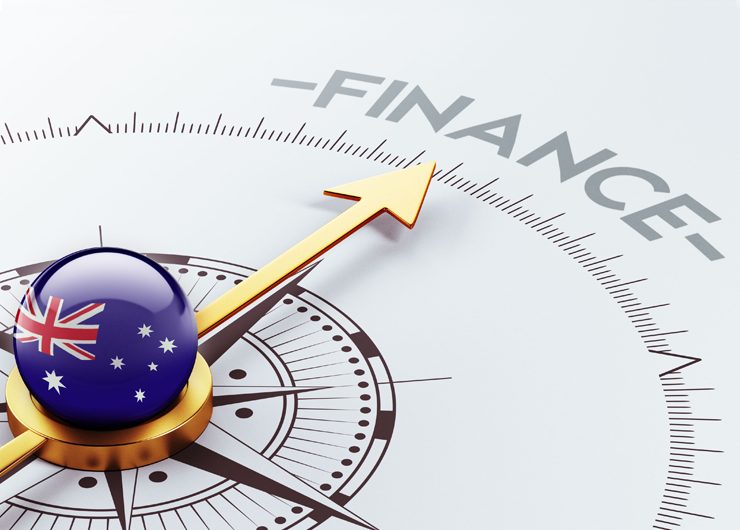 USD indices have edged a little bit higher too reflecting strength against EUR, GBP and CAD while SEK and AUD have outperformed. The former boosted by higher inflation while the latter has been supported by M&A activity. Higher inflation didn't help the pound, but hopefully Governor Carney is a fan of Al Green as he will need some inspiration for his letter to the Chancellor explaining why inflation is more than 1% away from the official 2% target.
M&A activity has been the big driver for the AUD with the currency quickly reversing losses incurred after a softish NAB survey yesterday. The survey headlines saw the currency trade to a low of 0.7520, but then take-over news lifted the pair to an overnight high of 0.7580. USD strength after a stronger PPI dominated later in the session and the AUD now trades at 0.7558. Unibail-Rodamco, a European owner of shopping malls, has agreed to buy Westfield for A$32.7bn, of which around 35% will be paid in cash.  While the deal won't likely be closed until mid-2018, the FX market has moved to anticipate the associated hedging of the cash proceeds back to AUD.  In addition to the Westfield deal, Zurich Life yesterday announced that they would buy ANZ's Australian life insurance business for A$2.85bn.
The USD strengthened a bit against the major currencies overnight and US yields edged up a few basis points ahead of the all-important CPI release and Fed meeting tomorrow morning (see more below). US PPIs – both headline and core – were a little higher than expected and although the historic relationship between PPI and CPI is not very strong, the PPI release appears to have been a factor for the higher USD and UST yields overnight. Another factor could be linked to press reports suggesting House and Senate Republicans are on track to agree a final wording of the tax reform bill this week with a vote now expected next week Tuesday. Both the USD and US yields remain within recent trading ranges, but of note 10y UST yields are back above 2.40% for the first time since the end of November.
As for SEK, its meteoric rise is entirely due to better than expected CPI figures. Headline CPI was 0.2% m/m and 1.9% y/y (0.1/1.7% expected). SEK (+0.72%) now trades at 8.43 and EUR/SEK is -1.15% at 9.8954. The Riksbank meets next week and the current quantitative easing program is set to expire at the end of the year. At the October meeting the Riksbank indicated they could extend that into 2018, but there were divisions on the board.
In contrast to SEK, the GBP could not sustain a rally following a better than expected headline CPI. Headline CPI was 0.3% m/m against expectations of a 0.2% result, while the y/y rate is now 3.1% against expectations of 3.0%. More importantly, core CPI was unchanged and in line with expectations at 2.7% and market pricing for the next BoE hike haven't shifted from the end of 2018. GBP initially rallied to 1.3380 before falling back and is currently trading at 1.3335 – around where it was prior to the release. Also possibly tempering expectations were newspaper reports that the EU has ruled out early Brexit trade talks stating this would not begin until March.
The other notable event was a natural gas plant explosion in Baumgarten, east of Vienna. 2 are dead and 18 are injured. The explosion sent shivers through a wintery Europe with front end UK Nat Gas futures jumping as much as 20% – the biggest rise since 2011.
Looking at other commodities, Iron ore (0.52%) and Copper (0.33%) managed to eke out small gains while oil prices reversed yesterday's gains amid an ease in concern over the North Sea oil pipeline crack.
Coming Up
We are now approaching the meaty section of this week's calendar with the US November CPI and Fed decision early tomorrow morning two of the big tickets for the week. This morning RBA Governor Lowe speaks on an eAUD and Deputy Governor Kent speaks on the "Availability of Business Finance", as always we will be monitoring what RBA speakers have to say, but given the topics we don't expect market moving remarks. Also this morning, Australia gets its monthly's Consumer Confidence readying and Japan releases machine order figures for October.
Moving on to this evening, GBP and to a lesser extent the Euro could be in focus as EC's Juncker and Tusk discuss the UK Brexit negotiations outcome with European MPs. BoJ Governor Kuroda is also on speaking duties tonight and makes a brief speech at Economists' Gathering. Labour market data for the UK and Europe are also due for release.
Gasoline prices is one factor that has been highlighted as a boost for the US CPI reading to print at 0.4% mom in November, up from 0.1% in October. Meanwhile the core reading is expected to print at 0.2%, in line with the previous month. The latter's yoy reading is also seen unchanged at 1.8%. If so, it would confirm a slow reacceleration in inflation after subdued readings early in the year.
As for the Fed decision, a hike tomorrow morning is already in the price. Focus of course will be on the dot plot and our sense is that the 2018 dots are likely to remain unchanged, but there is some risk that the longer run get revised lower. If so that might be a bit of a downward force on longer dated UST yields and the USD, but what Yellen says at the press conference probably carries the day. Although this will be her last conference, as usual her comments will reflect the view from the FOMC.
US politics may also prove to be a source of volatility with the Alabama senate vote result coming out later today. A Democratic win could raise some question marks on the fate of tax reform.
Overnight            
On global stock markets, the S&P 500 was +0.34%. Bond markets saw US 10-years +0.89bp to 2.40%. In commodities, Brent crude oil -1.87% to $63.48, gold-0.2% to $1,241, iron ore +0.5% to $68.97, steam coal +0.5% to $98.65, met. coal +0.2% to $231.50. AUD is at 0.756 and the range since yesterday 5pm Sydney time is 0.7519 to 0.7535.
Good luck.
For full analysis, download the report:
For further FX, Interest rate and Commodities information visit nab.com.au/nabfinancialmarkets