Markets Today: Love Plus One
In German chancellor Angela Merkel's words, the G20 accord issued on Saturday night didn't even attempt to paper over the differences between the United States and the other 19 G20 members.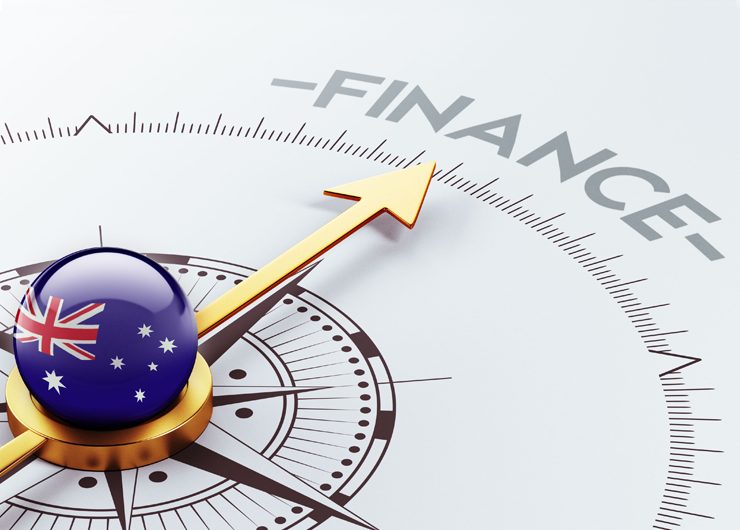 It explicitly notes the decision of The United States to withdraw from the Paris Climate Treaty while the remaining 19 members reaffirmed their commitment to it.
On trade and investment, there are the usual platitudes about commitment to open markets, to fight protectionism including unfair trade practises, etc., but also that G20 'recognise the role of legitimate trade defence instruments'.  This latter phrase looks to have been at US insistence.  EC President Jean Claude Juncker made clear at G20 that the EU would react 'within a few days' with counter measures should the U.S. shortly announce tariffs on steel imports. This is one potential 'risk off' factor in coming days or weeks and which wouldn't do the AUD any favours were it to occur.
Friday's US payrolls data left markets a bit flat-footed, caught between an upside surprise on headline payrolls of 222k (plus 47k worth of upwards revision to April and May) but a downside surprise on average hourly earnings (+0.2% and 2.5% y/y and with a 0.1% downward revision to May to 2.4%). The unemployment rate edged up 1/10% to 4.4% but this was aided by a rise in the participation rate to 62.8% from 62.7%.
Good for stocks (S&P500 +0.64%) but as Friday wore on, reflection on the earrings side of the report seemed to weigh more on yields and the dollar, both ending down on pre-employment report levels though both finishing NY trade slightly up on Thursday's close. The VIX lost 1.35 to 11.19, to be unchanged on the week.
Elsewhere the Canadian dollar was the FX winner following a strong employment report (+45.3k albeit dominated by part-time) and Ivey PMI (61.6 from 53.8). These served to push the probability of the Bank of Canada lifting rates by ¼% on Wednesday to 95%.
Sterling in contrast was the biggest loser, after weak industrial production, construction output and poor trade figures served to knock back recently built expectations of early Bank of England tightening. The JPY also maintained its Asia-session weakness that came from the BoJ's strong signal of commitment to its current Yield Curve Control policy.  AUD/USD closed Friday hugging the 0.76 cent mark and has opened this morning little changed.
Weekly FX positioning data published by the IMM on Friday – for the week through last Monday – was notable in so far as speculative long NZD positioning has pushed out to a new record high (previous high was in April 2013).  overall USD speculative long vs. G10 currencies have been virtually eliminated, down to just 3.3k contracts from 51.0k the previous week. This was led by a renewed build in EUR longs, to 77.5k from 58.7k (not quite enough to yet be considered extreme). Extension of AUD longs also contributed meaningfully to the overall decline in USD longs, +12.7k to 32.4k
In rates the global sovereign yield back-up continued but only marginally so, the exception being gilts which fell back 1.1bps to 1.305% at 10 years after the weak set of UK data.  US Treasuries saw 2s +0.5bp to 1.401% (+1.7bps w/w) and 10s +1.9bps to 2.386% to be 8.1bps higher on the week. The 10yr Bund added another 1.1bps to 0.573% and so 10.7bps up on the week.
In commodities, oil extended Thursday's drop with WTI and Brent crude off $1.30 and $1.40 respectively to $44.23 and $46.71. On the week, WTI is off $1.81 and Brent -$1.21. Friday's Baker Hughes rig count showed the number of active U.S. rigs up by 7 to 763, after dropping by 2 last week.  Gold lost a hefty $13.60 to $1,209.7 to be $32.60 lower on the week. Iron ore gained 80 cents to $62.80 but is still $2.15 lower on the week.
So all up commodities are adding a little bit of weight to the AUD alongside last week's refusal by the RBA to join the more hawkish or less dovish central bank chorus. Definitely something to watch this week.
The Fed on Friday, prior to the market close, pre-released its semi-annual Monetary Policy report that will be presented by Fed chair Yellen to House and Senate committees this week. It doesn't contain anything market moving, though reaffirms the intention to commence Fed balance sheet reduction this week and  pushed back once more against a strictly rules-based approach to monetary policy. It also enhanced interest in financial stability concerns – citing stretched valuations in bond, equity, and commercial real estate prices. The message here is that pushing on with policy normalisation is not wholly contingent on the incoming economic data calendar.
Janet Yellen testifies on both Wednesday and Thursday. The Bank of Canada should lift rates by ¼% to 0.75% on Wednesday. China trade is Thursday and PPI/CPI today. US data highlights are CPI and retail sales both on Friday.  Locally, NAB's latest business survey is tomorrow and consumer confidence on Wednesday.
Overnight
On global stock markets, the S&P 500 was +0.64%. Bond markets saw US 10-years +1.97bp to 2.39%. In commodities, Brent crude oil -2.91% to $46.71, gold-1.1% to $1,210, iron ore +1.4% to $62.80, steam coal -0.8% to $82.55, met. coal +0.0% to $158.50. AUD is at 0.7602 and the range since Friday 5pm Sydney time is 0.7572 to 0.7623.
For full analysis, download report
For further FX, Interest rate and Commodities information visit nab.com.au/nabfinancialmarkets