Markets Today: Much ado about nothing
It has been a relative quiet session in markets with US politics dominating the headlines.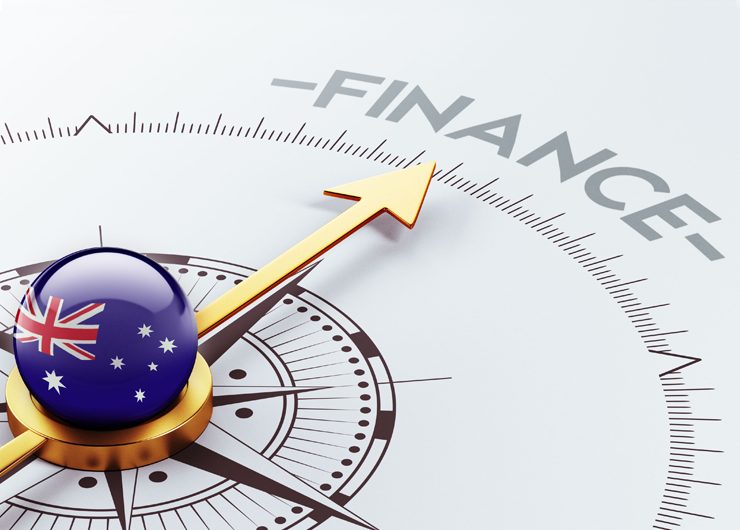 The much awaited Trump's tax plan was short on new details and given the light economic calendar there has not been a lot to influence markets. US equities are essentially flat although they have been drifting lower over the past hour or so and in a similar fashion US treasury yields have mostly traded sideways, but again more recently they have drifted lower with the 10y yield currently at 2.30%, 3bps below Sydney's closing level. Meanwhile the USD has made small gains against most currencies with commodity currencies the underperformers in G10.
While in theory Trump's tax plan should be risk and growth positive, the muted market reaction is probably a reflection of the lack of new detail in the today's announcement as much of the key proposals were already known. Some of the key changes include a reduction of corporate tax from 35 to 15%, impose a one off tax on overseas profits and then move the US into a territorial tax system (based on taxing businesses on revenues and costs incurred in the US), no border tax adjustment, reduce individual tax brackets from 7 to 3 (10%, 25% and 35% respectively), eliminate estate tax (death tax) and reduce most deductions for individuals, leaving mortgage interest and charitable deductions.
Overall question marks remain on whether the tax plan has enough Congress support to pass in its current form, there is also uncertainty on whether these changes are going to be permanent or temporary, given that as it stands it is unclear if the tax cuts will pay for themselves or result in a larger budget deficit by the end of 10 years. Notably as well, the tax reform announcement did not include any details on infrastructure spending, something that was initially seen as a potential way to garner Democrats support.
In something that appears to be a rush to get things done before the end of the first 100 days of his presidency. Politico reported the Trump administration is considering an executive order to end NAFTA, causing a negative reaction to the Mexican peso (-1.74%) and CAD (-0.33%). Meanwhile AXIOS has reported the White House is considering putting forward a health care vote this Friday and of course we still have the government shut down deadline on Friday too. US politics are set to keep as busy over the next 48 hours.
Looking at currencies in more detail, the NZD (-0.91%) and AUD (-0.81%) are at the bottom of the G10 leader board. Both currencies have endured a steady decline in the overnight session, NZD has now broken below the 0.69 mark for the first time since March 14th( currently trading at 0.6890) and the AUD is at 0.7474, after trading to a low of 0.7455. The decline in the AUD started with yesterday's CPI's release suggesting the market was disappointed with the lack of price pressures even though the numbers were more or less in line with expectations and RBA forecasts too.
Canada's retail sales were the only notable data release overnight (-0.6% m/m vs 0% exp.) and the softer than expected outcome probably also played into the Lonnie's underperformance.
Coming Up
In Australia this morning we get Q1 import and export prices which apart from economists and FX geeks like me that will be looking at the impact these numbers could have on the terms of trade forecast, the data release is unlikely to be market moving.
On paper the Bank of Japan meeting is the event highlight within our time zone, but in reality given that a no change in policy is broadly expected it could well be a non-event. Last week Governor Kuroda reiterated the Bank's commitment to its Yield Curve Control policy and associated bond buying, hence a no change forward guidance is also expected. That said, this meeting also includes an updated Outlook Report and given the lack of domestic inflationary pressures as well as the fact that JPY has strengthened since the last report was issued in late January, there is a risk the upward trend in the Bank's inflation forecast is yet again pushed out further in time.
RBA Governor Lowe is scheduled to speak tonight at a dinner on the Renmibi Global Cities Dialogue, but given the setting our guess is that he is unlikely to make any monetary policy comments.
The ECB meeting is the highlight in Europe and again like Japan, a no change in policy is unanimously expected. The fact that a Le Pen – Mélenchon (both eurosceptics) outcome was averted in the first round of the French election and that Macron, a pro-European centrist, is in pole position to win, is no doubt a positive for the ECB. Economic activity indicators are also at a six year high, but with the inflation wobble in March we suspect the Bank and President Draghi will look to keep things stable and wait until the June meeting to make any shift to its forward guidance. A tight lipped Draghi at the press conference could hamper EUR gains, but he could find it hard not to talk the economic outlook up.
Lastly pending home sales and the Kansas Manufacturing activity survey are out in the US.
Overnight
On global stock markets, the S&P 500 was -0.05%. Bond markets saw US 10-years -2.87bp to 2.30%. In commodities, Brent crude oil -1.19% to $51.48, gold-0.3% to $1,262, iron ore +0.8% to $66.62, steam coal -0.1% to $83.80, met.coal +0.0% to $260.50. AUD is at 0.7474 and the range since yesterday 5pm Sydney time is 0.7455 to 0.7554.
Good luck.
For full analysis, download report or listen to The Morning Call Podcast
For further FX, Interest rate and Commodities information visit nab.com.au/nabfinancialmarkets