Markets Today: Nobody's baby
After a sleepy start to the week markets have awakened over the past 24hrs.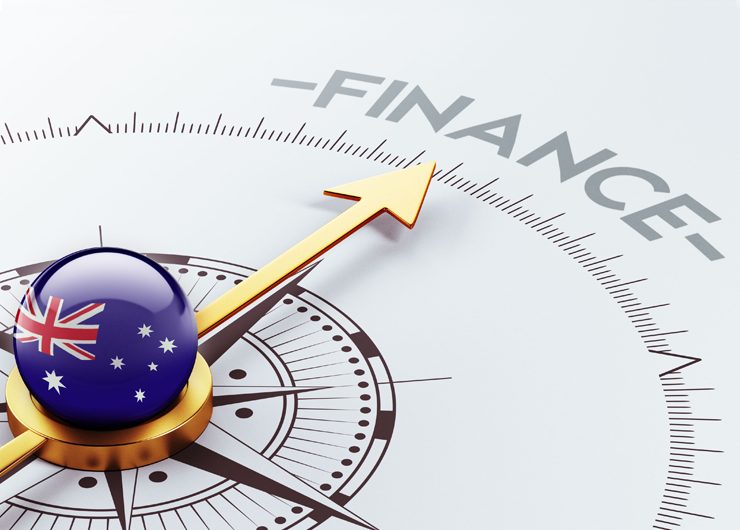 US equities are softer amid disappointing earnings results and Republican tensions threatening the prospects for tax reform. US Data has helped push UST yields higher and rate hike expectations have weighing on the AUD and CAD while GBP has outperformed.
Like Nick Cave and the bad seeds would sing, the AUD and CAD are nobody's babies now with both currencies struggling to find any loving. The AUD is down just over 1% over the past 24 hrs after yesterday's weaker than expected Q3 CPI print (0.6% headline vs. 0.8% estimate and 0.4%/0.3% for the trimmed mean/weighted median measures vs a pair of 0.5% expected). The AUD reached a 2 year and four month high of 0.8125 early in September amid a softer USD and buoyant commodity prices. Since then, however, the AUD has come under pressure following a resurgence in USD strength, softness in key commodity exports (in particular iron ore, but also coal and gold) and more recently a pullback in RBA rate hike expectations which intensified yesterday following a softer than expected Q3 CPI. At the start of the week the market was eyeing the probability of a second RBA hike at just under 40% at the November meeting next year, now the market is only pricing one hike in a year's time.
Our modelling of the AUD suggests that the recent decline in the currency is consistent with what you would expect based on fundamentals. The AUD is currently trading at just under the 77c mark and fair value is seen at just under 78c, so the pair is well inside its 2.6c fair value range. Also this means that despite the recent decline, the AUD is not stretched based on fundamentals suggesting there is still downside risk for the currency. Focus now is on key technical support levels with the trend line support from 2016 and early 2017 peaks and the 200dma suggesting a break below 0.7690 could well see the AUD trading with a 0.75 handle ( see chart of the day below). The domestic story is likely to take a back seat after the CPI release, so near term further AUD weakness will likely depend on how the USD performs and a break above the 94 mark in DXY will be crucial in that regard. Looking towards the end of the year we still see the AUD heading down to 75c and then 73c in H1-18 amid our expectations of further strength in the USD aided by solid data releases and a Fed that hikes in December and retains it view for further hikes next year.  We don't think the AUD is likely to find much support from commodity prices over the coming months and the big question is whether risk appetite can remain buoyant, US tax reform will be important too, but our best guess is that some reform will be achieved supporting US equities and the USD.
Moving on to other currencies, AD was also the other underperformer down 1% and currently trading at 1.2804, its highest level since early July. Overnight the BoC was unchanged as expected, but the sentence that it will be 'cautious' with future rate increases weighed on the Loonie as the market pushed out the expectations of further BoC hikes.
Meanwhile GBP has been the winner in the overnight session, up 0.38% and currently trading at 1.3254.  UK Q3 GDP growth was 0.1% points higher than expected (0.4%qoq vs. 0.3 exp.), but that was enough to cement in expectations that the BoE would hike rates next month. 10y UK gilts jumped up 5bps to an 8-month high of 1.40% and now a November BoE hike is priced at 90% up from 80% yesterday.
UST yields are currently trading at 2.43%, about 2bps higher relative to Sydney's closing levels boosted by the stronger than expected UK GDP and US durable goods and home sales data
Coming Up
Today is all about the ECB announcing its tapering plan for its bond buying programme, but tensions between Spain and Cataluña could also be important for market amid the senate vote on triggering Article 155 of the constitution. Ahead of the big events, this morning Australia gets import and export prices for Q3, which for some of us is an important stat that can give a good guide on how the terms of trade performed over the quarter. Also this morning New Zealand gets its trade data for September and tonight RBA Deputy Governor Debelle will be speaking about "uncertainty" at the University of Sydney.
The CBI retailing report is out in the UK, the Riskbank and Norges Bank also have policy announcements, but an unchanged outcome is expected in both instances. The US gets its weekly jobless claims reading along with Wholesale Inventories, Advance Goods Trade Balance, Pending Home Sales and Kansas City Fed Manufacturing Index.
As for the ECB tonight, expectations are for the Bank to announce an extension to its Asset Purchases programme (APP), but at a slower buying pace relative to the current €60bn p/m. The big uncertainty is not just about how much slower the buying run rate is going to be, but also for how much longer the APP will run for.
While Euro strength and higher EU bond yields should be expected as the ECB slowly removes the stimulatory punchbowl, the 13% rise in the EUR so far this year has undoubtedly ruffled a few feathers within the Bank, particularly given its impact on the inflation outlook. A week or so ago the market was looking for the programme to run for 6 to 9 month at a pace between €40 or €30bn p/m. But based on recent ECB stories our sense is that the Bank will aim to strike a dovish tapering strategy, stressing the programme could run for longer if needed while also reiterating that the deposit and repo rate will not rise until well after QE ends. We think the EUR/USD ought to hold a 1.1675-1.1875 range near-term, ultimately however tapering is tapering, therefore our bias is still for the EUR to eventually head higher, but while further forays to 1.20 or so may well be seen between now and the end of 2017, we're not forecasting a more sustained move above 1.20 until 2018.
Overnight
On global stock markets, the S&P 500 was -0.55%. Bond markets saw US 10-years +2.19bp to 2.44%. In commodities, Brent crude oil +0.09% to $58.38, gold-0.0% to $1,275, iron ore -0.3% to $62.24, steam coal -0.1% to $97.15, met. coal +0.0% to $181.50. AUD is at 0.7695 and the range since yesterday 5pm Sydney time is 0.769 to 0.7784.
For full analysis, download the report:
For further FX, Interest rate and Commodities information visit nab.com.au/nabfinancialmarkets